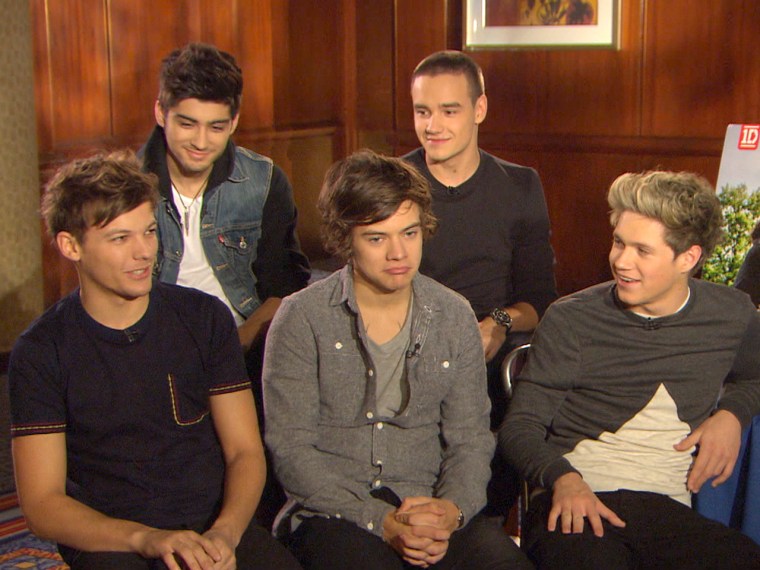 If you haven't heard of One Direction, you're probably over the age of 12 and without kids. You're probably also living someplace very remote, without Internet or TV, because the Simon-Cowell-created boy band is all but inescapable these days.
Despite a recent Grammy snub, they're as popular as ever with tweens, many of whom recently turned out in droves at the Rockefeller Center plaza to watch "1D" perform hits like "What Makes You Beautiful" and "Live While We're Young."
The fourth hour's Sara Haines was the envy of many screaming adolescents ("and Willie," as Hoda noted) when she met up with Niall, Zayn, Liam, Harry and Louis for an intimate chat about their visit to the States, when they knew they had hit it big, some of their favorite songs, and the type of lady that could steal their hearts.
What do they do to unwind? When they're not performing on the stage, you might find them at a karaoke bar singing any of their favorite songs, like Queen's "Don't Stop Me Now," Journey's "Don't Stop Believing," Sinatra's "Fly Me to the Moon," or the Monkees' "I'm a Believer."
As for what they look for in a lady? They all pretty much agreed that a sense of humor was paramount. Someone who they can "have a laugh with," and "can laugh at herself." Oh, and it doesn't hurt if you like football (that's soccer to you, American kids).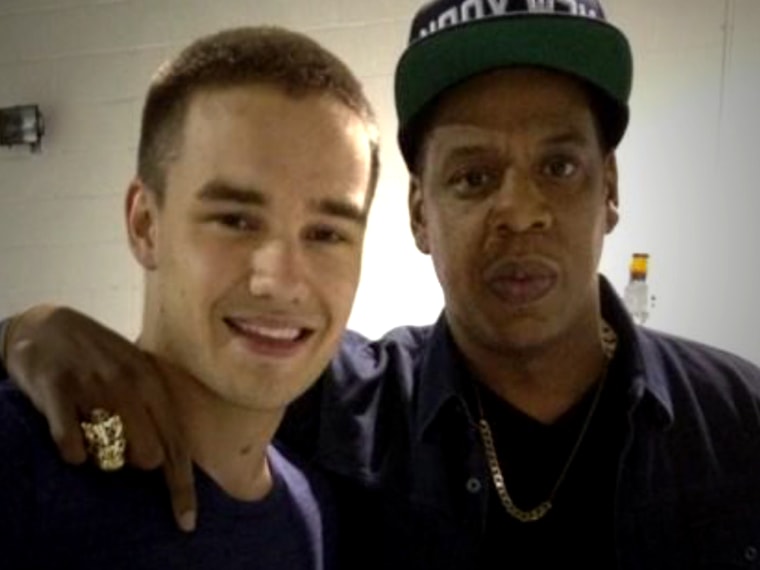 And although they're enjoying some wild popularity at the moment, they're not immune to being starstruck themselves. Liam said that he still can't quite believe he met Jay-Z.
Julieanne Smolinski is a TODAY.com contributor who prefers depressing karaoke songs.
More:
OMG! 9 best fan reactions at One Direction concert
One Direction fans take over TODAY and Rockefeller Center
Can you name every member of One Direction? Willie Geist can