/ Source: The Associated Press
There's a little something for everyone in this week's new CD releases. Whether you want jazz inspired by the poetry of Walt Whitman or something new from a former B2K singer or the latest from alt-country fav Clem Snide, you will find it this week.
Omarion, "O"As the lead singer of the teen quartet B2K, Omarion specialized in the kind of fluffy R&B that was instantly entertaining, but eventually forgettable — cotton candy for the hip-hop soul.
Now an adult and own his own, Omarion has shed that fluff on "O," his solo debut. But the album is also lacking in most of the charm, fun and lighthearted funk that made B2K such a guilty pleasure. With few exceptions, "O" is a joyless collections of ballads and bangers that fail to take Omarion to the next musical level. In fact, it actually takes him a step backward — plunging him into that tired world of R&B male sound-a-likes who croon on what seem to be the same weak bump-and-grind grooves.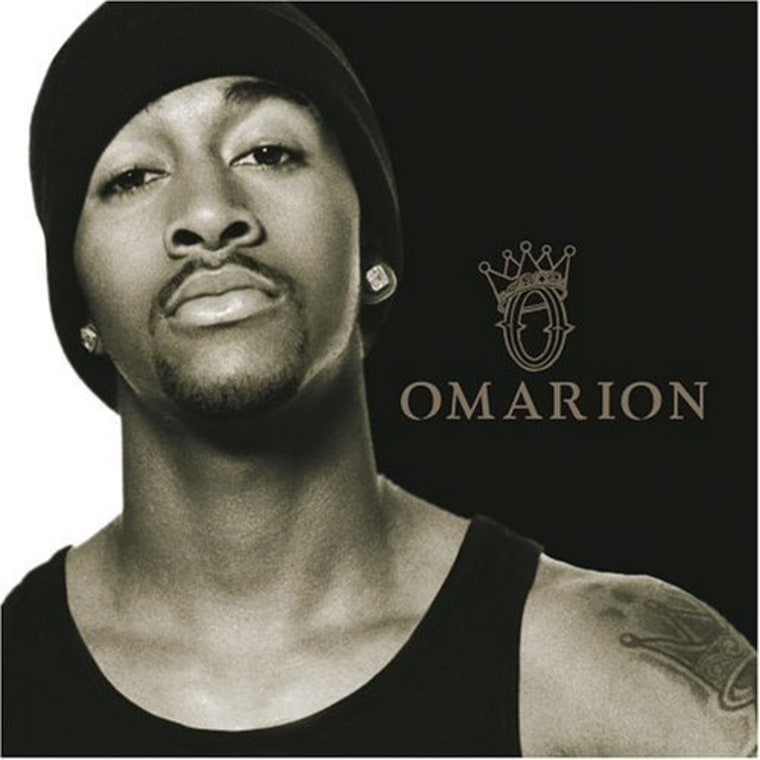 Despite a variety of producers, most of the tracks seem to be part of the same bland tapestry, from "O" to "In the Dark." And on other tracks, the 19-year-old, who co-wrote a few of the songs, tries too hard to prove he's no longer a teen heartthrob, as if throwing in the N-word and a few curses makes him a man (like on the unappealing club track "Take It Off.")
There are some bright spots, like the intro song, "I Wish," a bouncy, fun groove; another strong track is "Never Gonna Let You Go" featuring a big assist Big Boi; it sounds like a '70s throwback with its flavorful horn and sample of the song "Electric Frog (Part II)."
But overall, with "O," Omarion is still making forgettable music, but without any of the initial enjoyment.—Nekesa Mumbi Moody
Tori Amos, "The Beekeeper"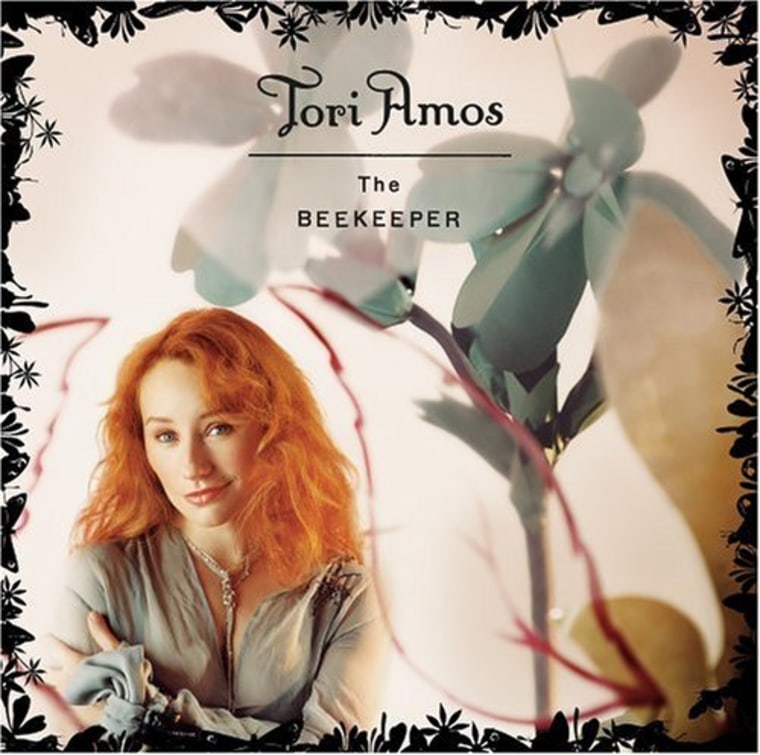 Tori Amos is typically coy about her music, holding her inspirations close like secrets and making each song a charmingly melodic acknowledgment that there are things she'll never tell.
So it goes with rock 'n' roll's mistress of enigma. She'll tease you by saying her new album, "The Beekeeper," is based on the six sides of a honeycomb — each representing a facet of female emotion — but shush you and leave only interpretations when you start asking questions.
While that may frustrate some and leave them cursing the artist's ego, few will be dissatisfied with the songs. "The Beekeeper" is delicious and rich, thanks to Amos' use of new instruments to complement her piano.
The album isn't full of the "Tori-and-her-piano" tunes we're used to hearing. Her voice soars over a deep, humming electric organ on "Witness," a groove-laden track that drips with sensuality. And "Ireland" is a danceable and flip ditty about a road trip.
Overall, her eighth album is fuller than previous efforts. But it is not entirely absent of the feminist message that earned her a cult following in the 1990s.
"Power of Orange Knickers" and "Original Sinsuality," which has Amos apparently refusing accept the Bible's concept of Eve tempting Adam to eat forbidden fruit, clearly have a feminist message with a capital F.
"Original sin? No, I don't think so. Original sinsuality," the song goes.
Released concurrently with her book "Tori Amos: Piece by Piece," the album may be the closest thing to a passionate confessional through music from the 41-year-old Amos. Too bad we can only speculate what she's really saying.—Ryan Lenz
Clem Snide, "End of Love"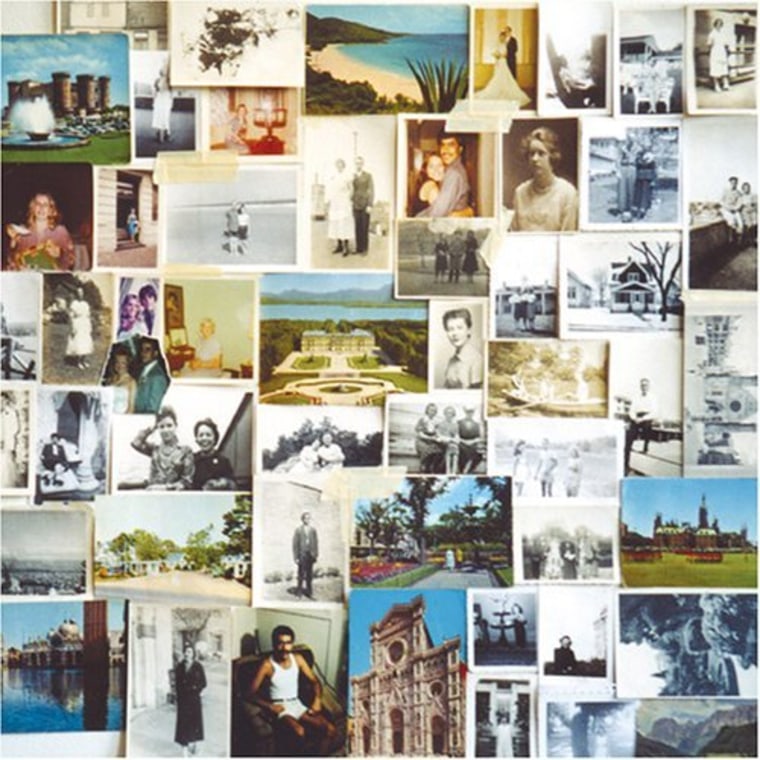 In the vague genre known as "alt-country," Clem Snide has always occupied the side less likely to know how to ride a horse, and more probably to be seen wearing trucker hats in Brooklyn.
Now with five albums, the band's music may have the lilting acceptance and guitar-strumming simplicity of country, but Clem Snide is mostly about the introspective, ironic lyrics of Eef Barzelay.
Horns occasionally make a nice contribution, but there's no question that Barzelay's pipes are the main attraction here. His precious, nasal voice sounds like one that got caught in puberty and never made it out — but it has grown stronger and more accustomed to quivering fluctuations with time.
Barzelay sings lyrics about German hip-hop, made-for-TV movies and sophisticated chicks. Though he often verges into self-conscious poetry, some lines are memorable, like "the first thing every killer reads is 'Catcher in the Rye."'
But Clem Snide's formula of ironic witticisms over complacent rhythms — their format for all five albums — grows stale and predictable. Quiet ballads like "God Answers Back" are sweet, but one gets the feeling they'll never match the brilliance of "Let's Explode" from their third (and best) disc, "Ghost of Fashion."—Jake Coyle
Ravi Coltrane, "In Flux""In Flux" finds Ravi Coltrane in a mellow mood, mixing ballads with hints of the jazz avant garde than runs in his bloodline.
Ravi — son of jazz giant John Coltrane — plays a tenor saxophone that's warm and breathy over the album's 12 cuts. It fits the ballads particularly well, like the bittersweet "Away," the musical equivalent of walking through a park on a rainy night.
The flux of "In Flux" are the shorter snippets of more abstract compositions that bridge the quieter moments. "Scram Vamp" echoes the elder Coltrane as Ravi puts some screech into his sax.
He's backed by an able rhythm section of piano, bass and drums — well organized but relaxed, lending the songs a comfortable feel.
Sadly, Ravi Coltrane may never shed comparisons to his father. The influence is palpable, but Ravi's playing is really his own. It's reflective, and that ultimately helps "In Flux" to succeed.—Mark Donahue
The Fred Hersch Ensemble, "Leaves of Grass"Jazz pianist Fred Hersch celebrates the 150th anniversary of the publication of Walt Whitman's "Leaves of Grass" with a CD which, like its source, breaks conventional molds. As an openly gay artist, Hersch has long been inspired by Whitman's poetry, but he chose not to include the more narrow-themed poems — about love between men, the Civil War or New York — in favor of verses from "Leaves of Grass," mostly drawn from the epic poem "Song of Myself," that deal with more universal themes about living in the present moment, individual freedom, nature, music and love.
Hersch breaks down the barrier between jazz and classical music and throws in a dash of Americana, creating a small-scale oratorio that is rooted in jazz — with the poetry set to varied musical backdrops such as martial drumbeats, fanfares, swing-style ballads, blues, funk, bossa nova, free jazz and sound effects. Most of the music is composed, but Hersch's arrangements leave room for improvisation and spontaneous interaction.
Although Hersch is a lyrical and inventive pianist with an impressive discography of solo and small group recordings, he doesn't try to overshadow the seven other instrumentalists and two vocalists (Kurt Elling and Kate McGarry). They provide him with a colorful instrumental palette, including an unusual front line of cello (Erik Friedlander), clarinet and bass clarinet (Bruce Williamson), trumpet (Ralph Alessi), tenor saxophone (Tony Malaby) and trombone (Mike Christianson).
However, the CD's success rests squarely on the shoulders of Elling, one of the top male jazz vocalists on the scene today, whose warm and expressive baritone is put to the test as he is called upon to sing in an operatic style, narrate verse like an actor and improvise scat lines. Elling's clear diction and rhythmic fluidity help make lyrics out of Whitman's poetry which lack regular rhymes or meters.
"Leaves of Grass" is original music for the discerning and patient listener who will find the whole hour-plus piece more rewarding than skipping among the individual tracks.—Charles J. Gans
Tara Angell, "Come Down"It's appropriate that Tara Angell appears to have an extra "l" tacked onto her last name because many of her songs on "Come On" seem repetitious. Outside of a wiry tambourine, there's little difference between "Untrue," the first song on this 12-track disc, and "The Big One," the last song.
Still, Angell has plenty of heart. Her voice, a folksy blend of Marianne Faithful and Bob Dylan, goes from moody ("When You Find Me") to moodier ("Don't Blame Me") to just plain depressing ("The World Will Match Your Pain"). Angell's voice is like a friend who only calls when tragedy has struck. She's not afraid to let listeners in and, in fact, probably gets off on it. But you just can't hang up. Angell is your friend.
The singer only allows herself to really let go on two songs, the groovy "Hollow Hope" and silly "... Please." The latter includes a group sing-a-long with scattered chatting in the background. "That's a lie," a male voice recoils casually underneath Angell crooning, "Eight-hundred bucks is all you'll be." The chit-chat is surprisingly savvy.
"Come On" ambitiously undulates at every turn. While Angell lacks range, she's good at what she does. After a few listens, it wouldn't event matter if her name was Tara Angellllll.—Derrik J. Lang
Ben Lee, "Awake Is The New Sleep"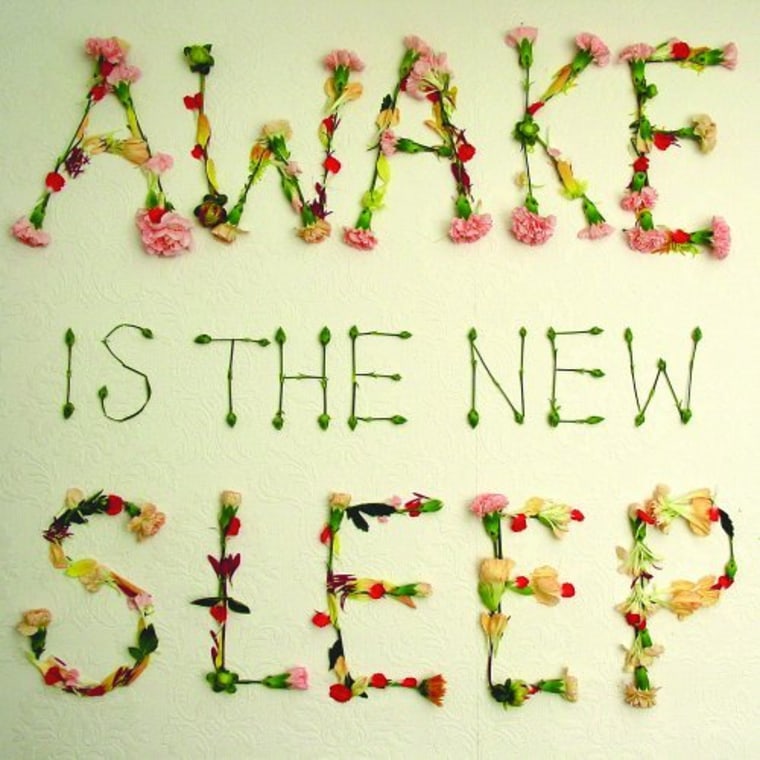 Ben Lee's latest album, "Awake is the New Sleep," is a sentimental pop album with lighthearted lyrics and acoustic guitar driven melodies.
Having been in the music business since the age of 14, fronting the Australian indie band Noise Addict, Lee is no stranger to the music scene. However at 26, his songs still seem to reflect adolescent girl problems (as in "Apple Candy") and the trials and tribulations of most teenager's lives (as in "Catch My Disease"). Not that there's anything wrong with that, especially considering the skillful ways in which Lee conveys his sentiments.
The first single "Gamble Everything For Love" is an idealistic number with a catchy drum intro and an equally catchy chorus. It is evident that his musicianship has evolved, and Lee has come into his own embracing his boyish charm and immunity to age. "Awake" is a great improvement upon 2003's "Hey You, Yes You." The production of the album is well done — he teamed with indie producer Brad Wood, known for his work on albums from Smashing Pumpkins and Liz Phair.
For what its worth, Ben Lee has created a sweet pop album sure to make teenage girls across the globe swoon.—Carrie Tolles
Mary Gauthier, "Mercy Now"For those who hold albums like "Guitar Town" and "Folsom Prison Blues" in high esteem comes another soon-to-be classic, "Mercy Now," from Mary Gauthier. Although her name may be unfamiliar, she is no newcomer to the music scene: This is her fourth solo effort (though first for Lost Highway).
Gauthier delivers lyrical narratives a la Townes Van Zandt with a rugged drawl similar to that of Lucinda Williams. The opening track, "Falling Out of Love" has a slow, dark quality to it; other songs are backed by minimalist instrumentals while still others such as "Prayer Without Words" have a full-bodied country sound complete with fiddles and banjos. "I Drink" shines light on the wide-ranging effects of alcoholism, referencing Gauthier's own battles with the bottle and those of her father's.
At times the album can be intensely depressing, especially with lyrics like "Silly me what was I thinking, I thought you still loved me, guess I'm a fool to chase rainbows" and "a year is a drop in a bucket when you lose someone you love." However it is this honesty in Gauthier's songwriting that sets her apart from the mainstream musicians of the country genre, making "Mercy Now" a must-hear album.—Carrie Tolles
Crooked Still, "Hop High"The banjo player is studying for his Ph.D. in biology at M.I.T, and that's just one clue that Crooked Still plays bluegrass with a different bent.
The Boston quartet reconfigures such genre staples as "Darling Corey" and "Shady Grove" with startling originality on its debut, "Hop High." Brainy Gregory Liszt is excellent on the banjo as he trades solos with cellist Rushad Eggleston, whose rumbling riffs where a fiddle might usually be heard give the traditional tunes a fresh twist and underscore their ties to Irish music. Singer Aoife O'Donovan's sweet, feathery vocals also recall the Old Country — and Alison Krauss as well.
Some of the lyrics become gender benders because O'Donovan sticks with the original words, such as on "Lonesome Road": "The only one I ever loved was on that train, and she's gone." Now that's progressive bluegrass.—By Steven Wine
Various Artists, "Acoustic Brazil"
This is not a soundtrack to Brazil's famous carnival. There are no festive drums or blaring whistles. This is the soundtrack for more intimate moments: hand percussion and chords from nylon-stringed guitars pulse in steady rhythm under vocals as gentle as a sigh. Bossa nova and samba cancao are the musical genres showcased by legends and newcomers alike on "Acoustic Brazil," which savors the softer side of Brazilian music.
Caetano Veloso, founding member of the tropicalismo movement which blended bossa nova, rock, psychedelica and protest music, is represented here with the jaunty "Cajuina." Monica Salmaso's "Moro Na Roca," an homage to an Afro-Brazilian singer, gives us a taste of why she was once voted "The Best Singer in Brazil." And Rita Ribeiro's reggae-influenced "Tem Quem Queira" is also a standout, on an album full of gems.—Aimee Maude Sims