What a supercalifragilisticexpialidocious surprise.
Dick Van Dyke was revealed to be Gnome on the ninth season premiere of "The Masked Singer" on Feb. 15.
When Van Dyke was revealed in the season's first elimination, the audience and panelists Robin Thicke, Jenny McCarthy, Ken Jeong and Nicole Scherzinger went crazy.
"We are in the presence of an icon, ladies and gentlemen," host Nick Cannon said. "This is the most seasoned and decorated entertainer we have had on our show, ladies and gentlemen. Truly a legend."
Van Dyke, 97, said it was an interesting experience putting on the Gnome costume.
"It was real dark in there," he said. "You couldn't see anything."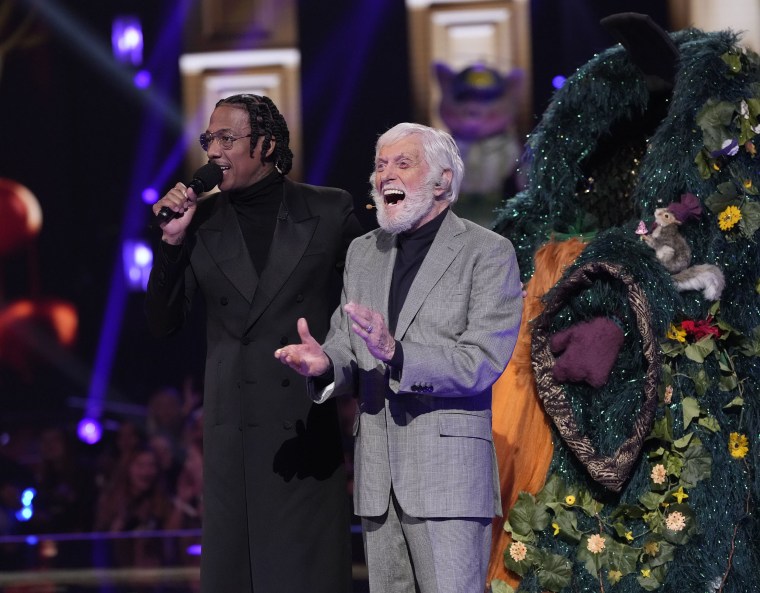 "I just loved it that they thought I was Robert De Niro," he said about one of the guesses about his identity.
The "Masked Singer" panelists were stunned to see Van Dyke, but perhaps no one was more blown away than Scherzinger, who cried after seeing him.
"I love you so much," she said, while fighting back tears. "We love you. The whole world loves you so much. It's an honor to have you on our show. I can't believe you're here. I'm trying to play it cool, but you look so gorgeous. You look so handsome."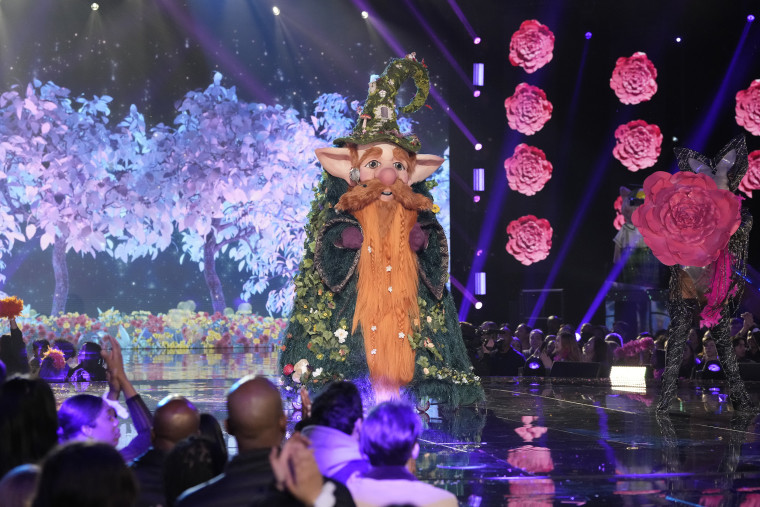 "You are one of the reasons why I got into comedy," Jeong said. "You are comedy."
"You're our childhood," Scherzinger added.
"Our greatest reveal ever," Jeong said.
"You gave us an amazing performance, and I'm telling you, you made the whole world smile once again," Cannon said.
The winner of a Grammy and four Emmys, Van Dyke is a legendary performer, having starred in the sitcom "The Dick Van Dyke Show," as well as the drama "Diagnosis Murder." He also won a Tony Award for "Bye Bye Birdie" and starred in the film adaptation of the movie, while also starring in other classic movies, such as "Mary Poppins" and "Chitty Chitty Bang Bang."
Van Dyke said he wasn't familiar with "The Masked Singer" before he was approached about appearing on the show.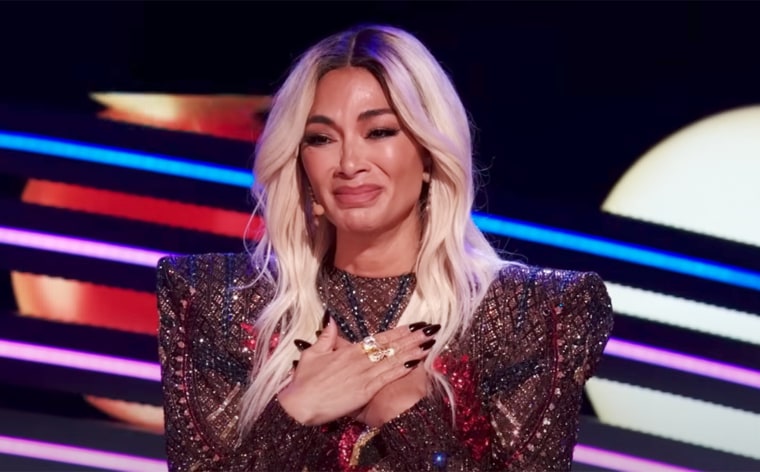 "Well, when they asked me to do it, I had never seen it. So I looked at it on the air and it looked like fun. And I was so positive that nobody would ever guess it was me, that they would have somebody 97 years old on there," he told Entertainment Weekly.
"And the experience was weird, because they have to keep it a secret from the crew. So I walked around with my head covered with people leading me. They've got a nice crew, but I never got to meet any of them!"