Over the years, Neil Patrick Harris has become known as the guy to host awards shows. He routinely knocks it out of the park with his erudite, clever routines and fearlessness (remember how he walked out on stage in nothing but his undies during February's Oscars?)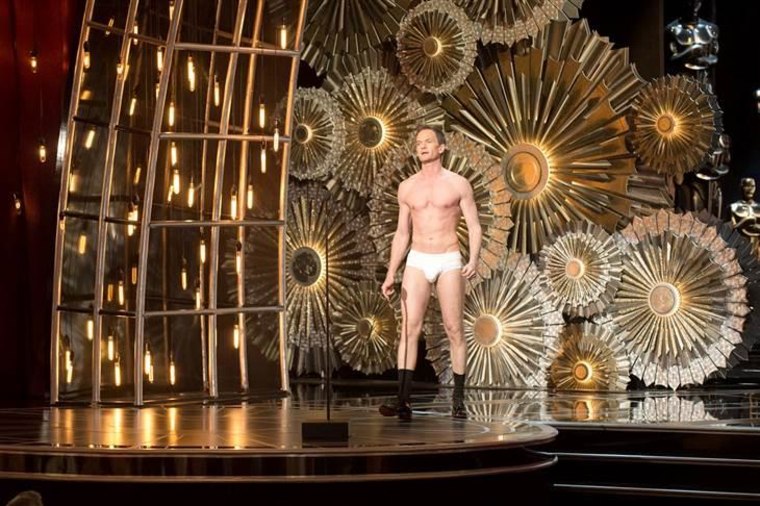 But about those Oscars. That's a show that has bedeviled even the greatest of raconteurs, and as Harris told The Huffington Post Wednesday, he doesn't think he's up for a second go-round.
"I don't know that my family nor my soul could take it," he said. "It's a beast. It was fun to check off the list, but for the amount of time spent and the understandable opinionated response, I don't know that it's a delightful balance to do every year or even again."
WATCH: Evolution of Neil Patrick Harris, from 'Doogie' to Oscars host
Feedback for NPH's performance was lukewarm for the most part. But with the bar set so high for Harris-hosted awards shows, maybe it was almost inevitable that he was not quite able to live up to the hype.
"[I]t was interesting to see just what people thought landed and didn't," he said. "It's so difficult for one who's simply watching the show to realize just how much time and concession and compromise and explanation has gone into almost every single thing. Every joke."
He noted that it's not easy to blaze through 14 acts and 20-plus awards. "My job was to try and keep things as light and specific to this year's set of films as possible," he said. "And if people are critical of that, it's a big giant platform, so I would assume that they would be."
All that said, Harris wasn't exactly blundering; he was game throughout the night, as anyone who watched will remember. "I was glad we got through it," he said. "I felt while we were doing it that people were enjoying themselves more and more, so for that I'm happy."