Fans are gearing up to get the best of both worlds from Selena Gomez and Miley Cyrus.
The former Disney Channel stars are releasing new songs on the same day and reacted by posting a nostalgic clip from their time on "Hannah Montana."
The scene in question is when Cyrus' Hannah Montana, aka Miley Stewart, is at a telethon with her frenemy and musical rival Mikayla Skeech, portrayed by Gomez. Both singers are on the phone as they take digs at each other.
Hannah picks up the phone asking what the person would like to give to charity, only to realize it's Mikayla calling her to tell her she'd like to give her singing lessons. The two continue taking shots at one another about their new songs.
Despite the on-screen quarreling, in real life there was nothing but love from the two singers. Each used their song titles to give each other a shout-out on their Instagram stories on Aug. 18.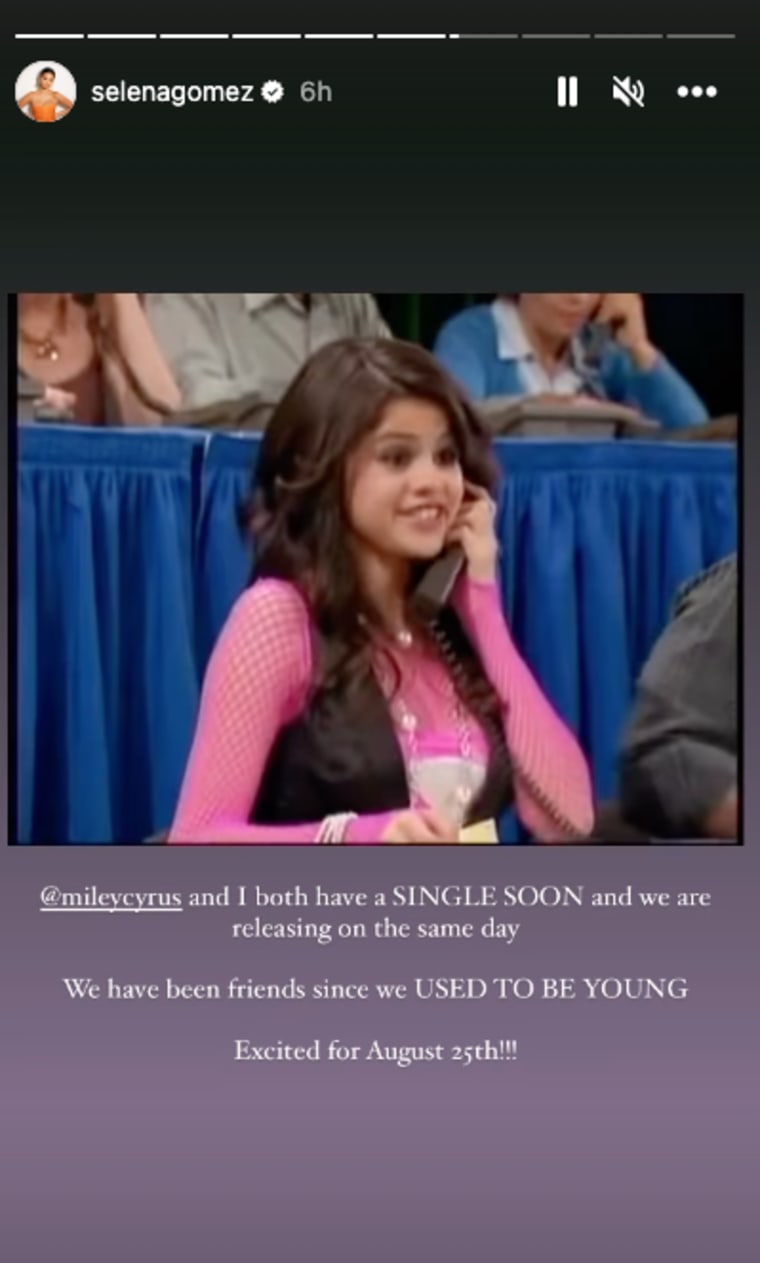 "@Mileycyrus and I both have a SINGLE SOON and we are releasing on the same day," Gomez wrote alongside the clip on her Instagram story. "We have been friends since we USED TO BE YOUNG. Excited for August 25!!!"
On Aug. 25, Gomez will release her song "Single Soon" and Cyrus will drop "Used to be Young."
As for the "Hannah Montana" lead, she also posted the same clip and added, "@selenagomez and I are both dropping our new SINGLEs SOON...."
Adding, "I say we #USEDTOBEYOUNG."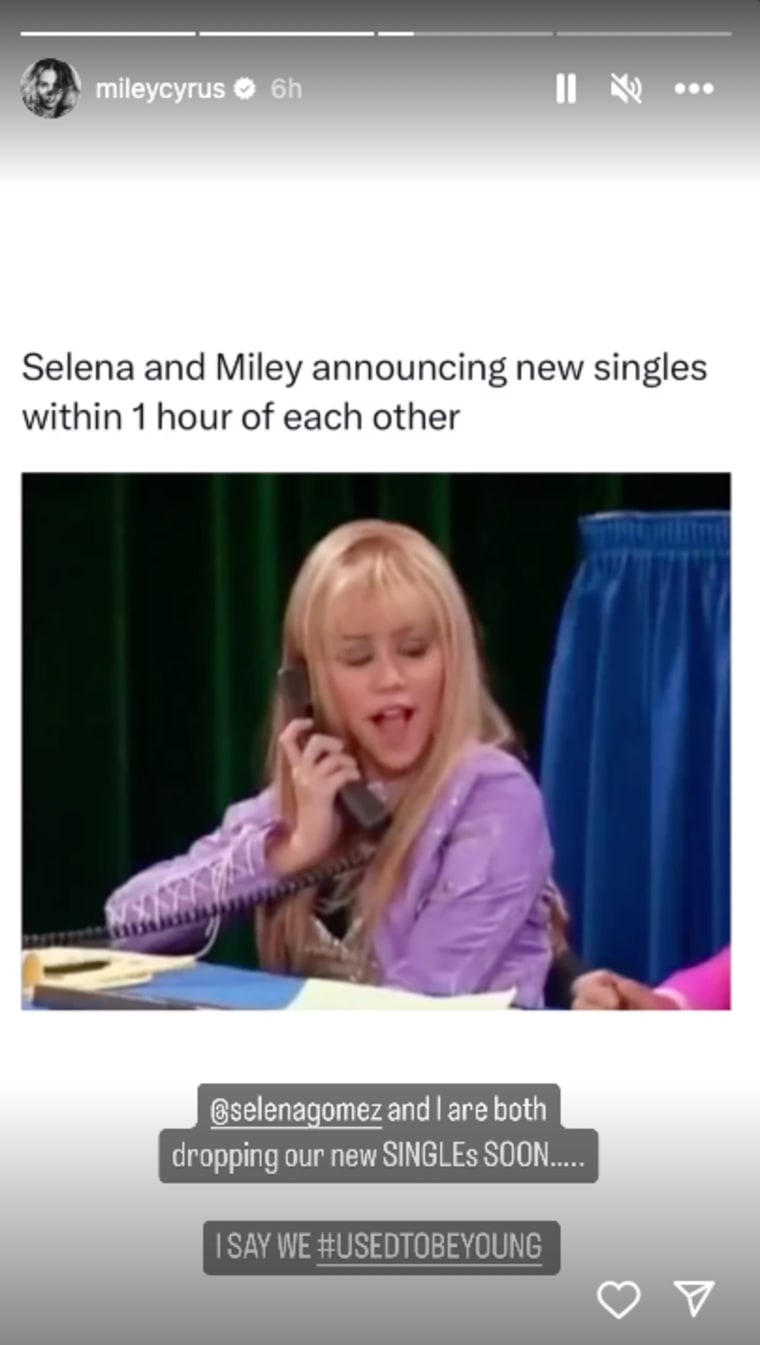 Cyrus starred as the show's titular character from 2006 to 2011. As for Gomez, she would go on to lead her own show, "Wizards of Waverly Place," from 2007 to 2012.
Cyrus released her eighth studio album "Endless Summer Vacation," which features her hit "Flowers" and "River," in March of this year. This will be her first song since "Jaded," which was released in April.
As for Gomez, she's been focusing on her acting career. The third season of her Hulu show, "Only Murders in The Building, was released this month. The last time she dropped music was in 2021, she released her Spanish-language EP "Revelación." This will be her first new song since then.
"Y'all have been asking for new music for a while. Since I'm not quite done with SG3, I wanted to put out a fun little song I wrote a while back that's perfect for the end of summer," Gomez wrote on Aug. 17 about her upcoming single.