Paul Reubens, the actor known to millions for his portrayal of Pee-wee Herman, died July 30, and now, his cause of death has been confirmed. He was 70.
A death certificate obtained by NBC News issued Sept. 8 said Reubens' immediate cause of death was acute hypoxic respiratory failure. Acute respiratory failure occurs quickly when there's either not enough oxygen or too much carbon dioxide in the body, according to the Cleveland Clinic, and with hypoxia, there are low oxygen levels in body tissues.
The certificate also listed a sequential underlying cause, acute myelogenous leukemia, which is "a cancer of the blood and bone marrow," according to the Mayo Clinic.
"Last night we said farewell to Paul Reubens, an iconic American actor, comedian, writer and producer whose beloved character Pee-wee Herman delighted generations of children and adults with his positivity, whimsy and belief in the importance of kindness," a July 31 post to Reubens' Facebook page said.
"Paul bravely and privately fought cancer for years with his trademark tenacity and wit. A gifted and prolific talent, he will forever live in the comedy pantheon and in our hearts as a treasured friend and man of remarkable character and generosity of spirit."
Reubens' death certificate also listed metastatic lung cancer, which occurs when cancer "spreads from where it started to a distant part of the body," according to the National Cancer Institute, as another contributor to his death.
The Facebook post also included a prewritten statement from Reubens: "Please accept my apology for not going public with what I've been facing the last six years. I have always felt a huge amount of love and respect from my friends, fans and supporters. I have loved you all so much and enjoyed making art for you."
Reubens' longtime publicist also shared news of his death on Instagram.
Reubens emerged as an enormous star in 1985 in the movie "Pee-wee's Big Adventure," a comedy in which the childlike Pee-wee Herman sets out to find his cherished lost bike. That film spawned a sequel in 1988, "Big Top Pee-wee," and later, in 2016, a third film, on Netflix, called "Pee-wee's Big Holiday."
He also enjoyed success on the small screen with his Saturday morning show, "Pee-wee's Playhouse," which ran from 1986 until 1990 on CBS.
"I always viewed Pee-wee Herman as somebody with a really good heart, but like, you know didn't have a clue about a lot of things," he told NBC's "Dateline" in 2004. "Somebody who was truly naive and was trying to do the best he could do, but it didn't always come out like that."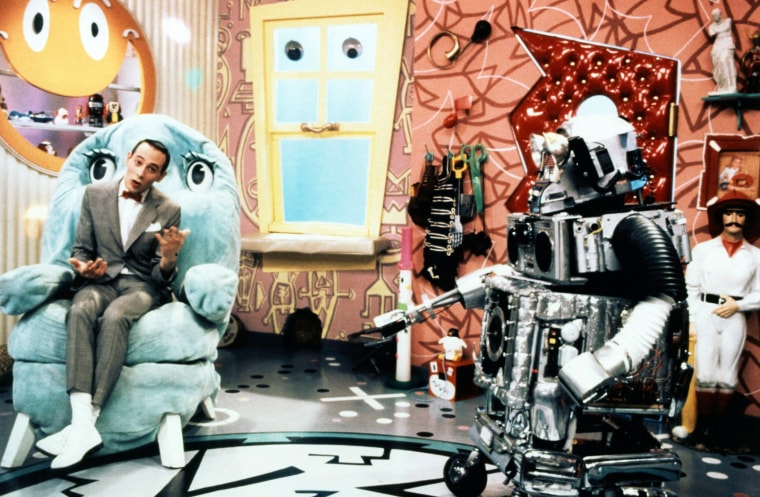 Reubens also endured his share of controversy. In 1991, he was arrested after authorities said he masturbated in a Florida adult movie theater, prompting him to retreat from the public eye. (He pleaded no contest to an indecent exposure charge.) He would be arrested again in 2002 and charged with child pornography, although it was later dropped, and he pleaded guilty to a charge of obscenity.
"I probably have become more infamous from two misdemeanors than probably anyone I could think of," he told NBC's "Dateline" in that 2004 interview.
He would appear in a wide range of projects over the years, including the movie "Blow," as well as various shows, including an Emmy-nominated guest role on "Murphy Brown" in 1995, "Ally McBeal," "Reno 911!," "Gotham," "The Blacklist" and "The Conners."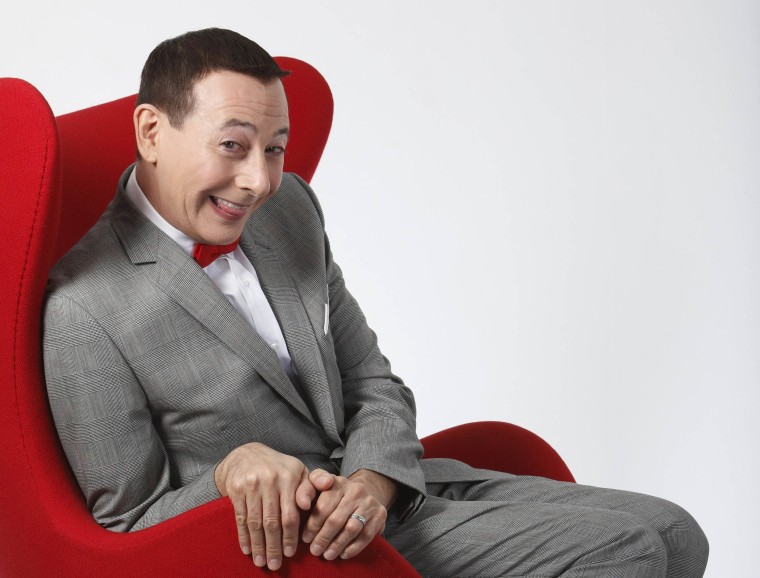 He also did a lot of voice work, including "Tron: Uprising," "The Smurfs" movie and "Star Wars: Rebels." In 2021, it was announced that HBO was working on a documentary about Reubens' career.
His last credit came in 2021 as the voice of Oliver in the short "The Crown with a Shadow," according to IMDb.
Tim Burton, who directed Reubens in "Pee-wee's Big Adventure," is among the celebrities who've paid tribute to him on social media on July 31, writing on Instagram that he is "shocked and saddened."
"I'll never forget how Paul helped me at the beginning of my career. It would not have happened without his support. He was a great artist. I'll miss him," Burton added.