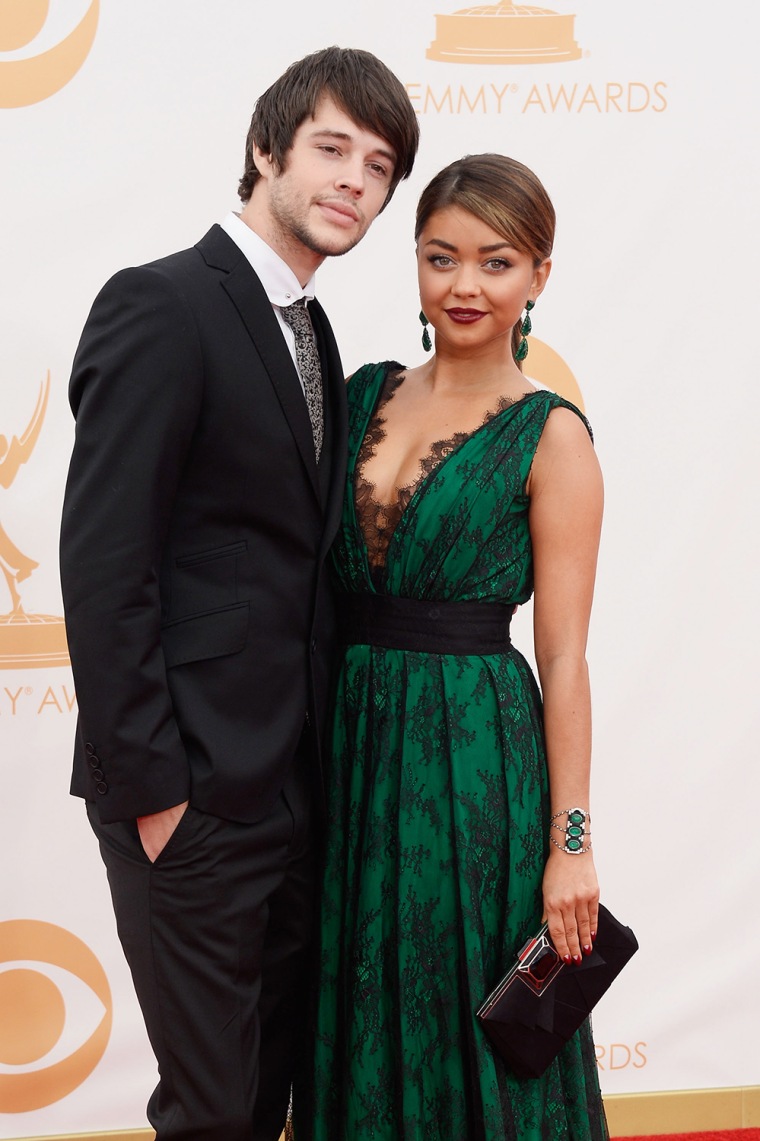 "Modern Family" actress Sarah Hyland has obtained a restraining order against her former boyfriend Matthew Prokop, claiming he was physically and verbally abusive during their five-year relationship, E! News confirmed Tuesday.
The petition was filed Sept. 19, and a hearing will be held Oct. 10 about extending it. Currently, Prokop is required to keep at least 100 yards away from the 23-year-old actress and her dog.
Hyland's attorney Lee A. Sherman told E! News in a statement, "The documents filed speak for themselves. Out of respect for the court, the process and all parties, I have advised Ms. Hyland not to comment on the matter. We request that you respect the parties' privacy during this time."
Prokop's representatives have not responded to requests for comment from E!

Previously, Hyland had been effusive about Prokop's influence on her life. When she underwent a kidney transplant in 2012, she told Seventeen magazine, "He helps me with my medication and takes me to doctor appointments and all the stuff that I need to do to take care of myself. Any other 21-year-old guy would not be there, I guarantee it. I am one of the luckiest people in the world to have him be there for me."
Hyland is not the only young "Modern Family" actress to find herself in court; her co-star Ariel Winter was the subject of a bitter custody battle between her mother and sister in 2012, with her sister ultimately winning guardianship of the then-14-year-old.