Lara Flynn Boyle startled some passengers on a trans-Atlantic fight when she showed off her twin peaks.
The "Practice" star gave one of her more bizarre performances when she reportedly flashed her breasts at the crew aboard a British Airways plane and then tried to crawl into bed with a passenger she didn't know. (In some planes, first-class seats convert into beds.)
Boyle's shenanigans apparently didn't result in any formal complaints from her fellow travelers. "The man whose bed she tried to get into wasn't at all bothered," a source told London's Mail on Sunday. "In fact, he had a joke with the crew and said, 'This would make a great story in the papers.'"
Boyle's behavior has caused buzz before: she once pranced down a red carpet in a pink ballerina tutu and on another occasion took out her falsies in the middle of a talk-show conversation.
Boyle's spokeswoman didn't respond to The Scoop's requests for comment, but a rep told the Mail, "It genuinely is completely inconsistent with her character and behavior." She didn't, however, deny the incident.
Nyah-nyah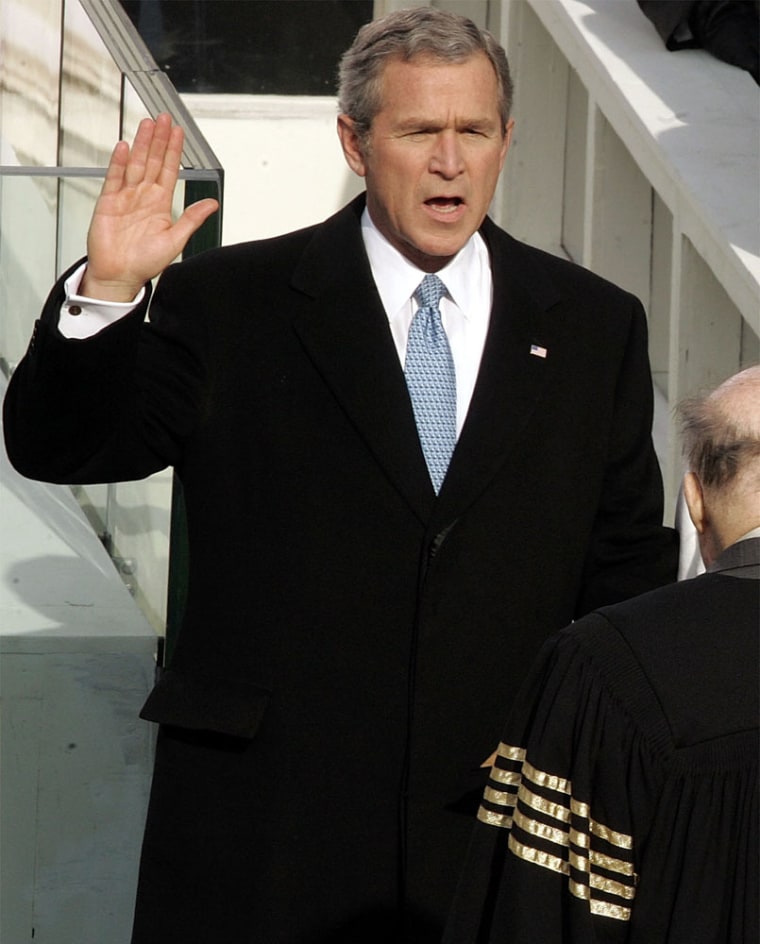 A conservative group is tweaking anti-Bush celebs when and where it hurts: at the Academy Awards.
Citizens United is renting several billboards around the Kodak Theater, the site of the annual awards show, erecting ads "thanking" stars who've spoken out against George W. Bush — and crediting them with helping the president get re-elected.
The stars  featured on the billboards likely will be Whoopi Goldberg, Ben Affleck, Michael Moore, Chevy Chase, Martin Sheen, Barbara Streisand, and Sean Penn. "We're taking on Hollywood," Citizens United President David Bossie told Human Events. "We've done it in the past."
Bossie is a familiar name to students of the Vast Right-Wing Conspiracy: he has been linked to the Willie Horton campaign that helped de-rail Michael Dukakis' presidential bid, was a constant thorn in the side of Bill Clinton, was the executive producer of a film attacking Michael Moore's "Fahrenheit 9/11," and is the author of "The Many Faces of John Kerry."
Notes from all over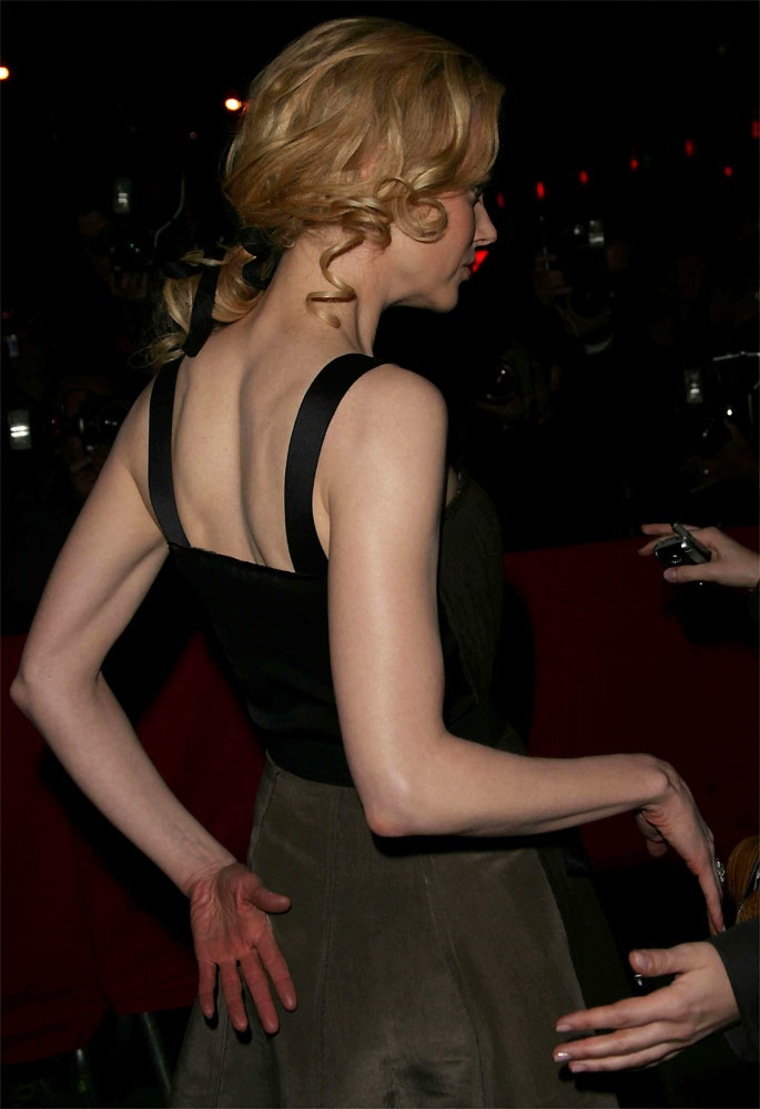 Just in time for the Oscars, is handing out its Skinnies Awards for stars who have skin conditions in films. Nicole Kidman snags a lifetime achievement award. "Though one would not intuitively connect the phrases 'Nicole Kidman' with 'skin condition,' the Aussie actress has displayed far more problem skin than the average internationally famous cinema icon," notes dermatologist to the stars Vail Reese. He also attempts to diagnose how in real life, Kidman seems to sometimes get a wicked case of what has been called dish pan hands. "Though her face and arms appear flawless, her hands occasionally are seen bright red, wrinkled, fissured, and scaly," notes Reese, who thinks eczema might be to blame.  . . . Is Madonna's pal Ingrid Casares the latest celeb to join Kabbalah? The promoter is hosting a party for "The Red String Book" by Kabbalah Centre honcho Yehuda Berg on February 9 at Miami Beach's China Grill.  . . . Looks like even Rocks get flabby.  Wrestler-turned-movie star Dwayne "The Rock" Johnson reportedly had liposuction on his chest to make it less ample. "It was an aesthetic thing," Johnson said, according to World Entertainment News Network. "I went in and showed the doctor, and he said, 'Are you crazy?' I was walking around with my shirt off all the time, so I had it done."
Mondays through Thursdays on MSNBC.com