Michael Douglas never needs to worry about having an evil twin out there: Not only has he worked alongside his doppelgänger for the last 26 years, the pair are actually pals!
Douglas, 70, revealed all on Facebook Wednesday, posting pictures of himself and his stunt double, Mike Runyard, who he said had been his double and "golfing buddy" for over a quarter century, appearing with him in films like "The Game" and the upcoming "Ant-Man."
Runyard, 62, was a professional motorcycle racer for 12 years before becoming a stuntman in 1977. He officially began working with Douglas in 1988 on "Black Rain," and told TODAY.com in an email that their connection "grew from there."
"Michael and I are both professionals and have a lot of great respect for each other and enjoy working and being together," he wrote. "Michael is a kind, loving, sharing, respectful, responsible, generous, hard working example of humanity and I just try and follow that example."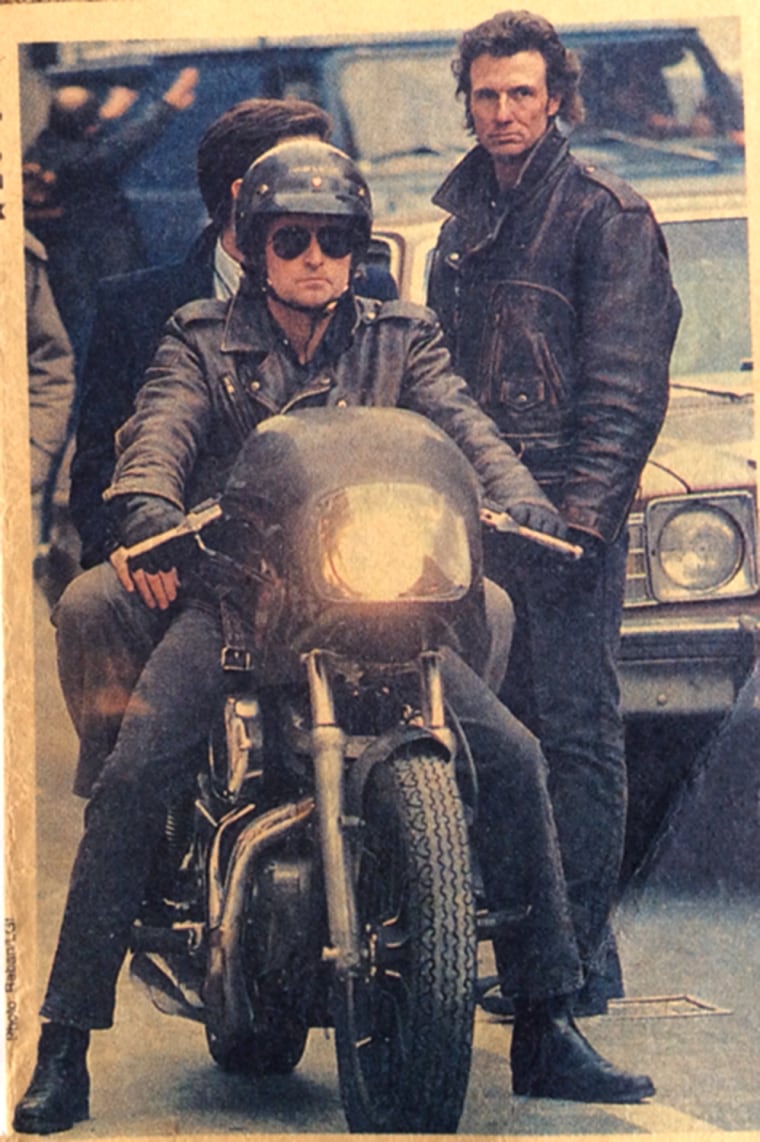 One of the most challenging things he had to do while doubling for Douglas was to tumble over 30 feet into the ocean in 1993's "Falling Down," after Douglas' character had been killed. "Falling as a dead body ... where the water level is changing every second" was particularly tough, he wrote. "If I move to go into the water in a safer body position, then I ruin the shot and would have to do it again."
According to Runyard's page at BrandXStunts, he's also doubled for Harrison Ford, Sean Connery, Adam Sandler and Christopher Walken over the years.
So next time you go up to Michael Douglas for an autograph, make sure you've got the right guy — and if it turns out to be Runyard, give the guy a hand, too!