Adam Richman, who spends his days crossing the country visiting restaurants and taking on challenges to eat enormous amounts of food, shares the culinary adventures of his hometown, Brooklyn, N.Y. Read an excerpt from his new book, "America the Edible."
From Chapter three: Greetings from Planet Brooklyn
With nearly 2.5 million residents, Brooklyn is New York City's most populous borough, and if it were its own city (as it was until 1898), it would be second only to Manhattan as the most densely populated city in the country. It is the "Home to Everyone from Everywhere!" as a sign off the Belt Parkway declares. And indeed it is filled with people from everywhere who have influenced Brooklyn's food identity as profoundly as lobster-men in Portland, Maine, and Mexicans in Austin, Texas. In Brooklyn, the melting pot that is this great country can truly be enjoyed on the plate — all of the different cultures, most within walking distance of each other, and nearly every cuisine represented in some delicious way. There is an endless array of places to go and things to eat, from the South American food carts at the Red Hook Ball Fields to fine-dining restaurants that rival those of any other city.
When you go to Brooklyn — and you absolutely must — you can experience all of this. But you should seek out the real Brooklyn, the one that still remains from when I was a kid and even before that. You need to have an Italian hero, a slice at a pizza joint, and a meal at one of the many ethnic places that seem to transport you to another continent. Most of all, just relax and enjoy the realness (as rapper Redman would say).
Great Pizza Places in Brooklyn That Aren't Too Trendy Yet
1. Pino's Las Forchetta - Park Slope
2. Franny's - Prospect Heights
3. Lucali - Carroll Gardens
4. Totonno's - Coney Island
5. L & B Spumoni Gardens - Gravesend
It doesn't get much realer than the mile-long extravaganza of food, culture, and general high-spirited Brooklyn-ness known as the Atlantic Antic annual street fair.
One recent Sunday I woke up late in the afternoon, to quote Brooklyn native Adam "MCA" Yauch of the Beastie Boys, and heard the faint strains of music and commotion coming from outside. And then, like the torrent of images flooding the mind of a Manchurian Candidate assassin, I suddenly remembered the flyers and posters I'd seen strewn throughout my neighborhood.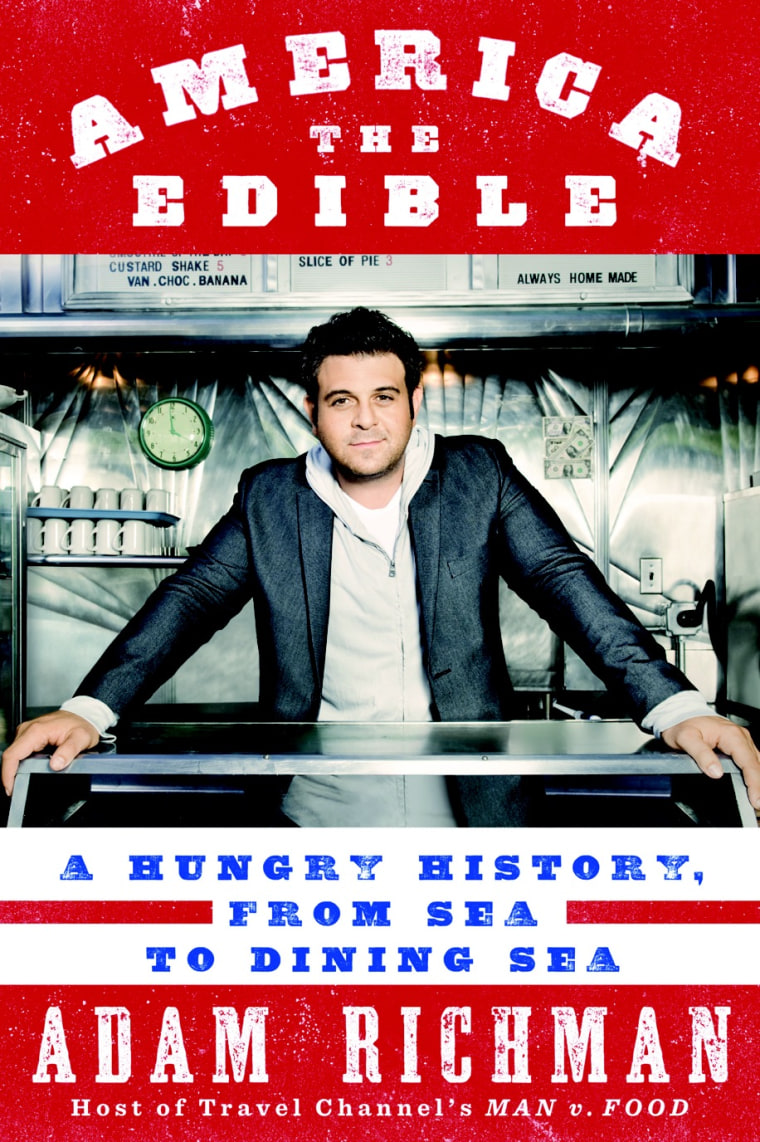 "The Antic!" I shouted like an ass to nobody in particular. The Atlantic Antic, held on the second weekend of September on a main thoroughfare in northern Brooklyn, is a street fair that showcases the businesses that line the street itself, promotes awareness of civic causes (Take Your Man to the Doctor Week, voter registration, sign-ups for and against key issues affecting the borough, and so on), and creates a venue for some of the best food that the city has to offer. You can get tasty stuff from the Middle Eastern shops and restaurants that line Atlantic Avenue and from the gourmet and savory places that lie on the tributary streets of the affluent Cobble Hill neighborhood to the south and the well-to-do Brooklyn Heights to the north — all of this bordered by the somewhat chaotic grid of streets around Schermerhorn and public housing, like Wyckoff Gardens, where you'd be foolish to linger too long.
Barbecue, zeppolis, falafel, burgers, and chicken roti are all represented at the Antic. There are few better ways to take a big bite of Brooklyn than spending a day at the Antic.
I hit the streets ready for the savory goodness of Brooklyn street fair food, browsing booths hawking "mozzarepas," an unholy, cheese-filled union between mozzarella cheese and an arepa (corn cake); fried Oreos (better than they sound); and Philly cheese steaks (we're not in Philly, so they're phucking phake) until I finally came upon a cart selling one of my all-time-favorite fair foods: Italian sausage and peppers.
There are many, many carts at the fair, and to the novice, their products all look the same, but I have walked a mile ahead of ye, young sausage initiates, and I shall guide you in the ways of the link. If the signage is too flash and too polished, move on; those guys are more interested in attracting a large volume of customers than they are in the food. If it sells more than just sausage and peppers, move on; Italians in the know take pride in the meats they serve, and if it's a "sausage and pepper" cart, that should be all it serves. If it does not offer a choice between "sweet and mild" or "hot" sausage, move on; every good salumeria (Italian pork store) carries both, and every good vendor does too.
I walked over to a reasonably busy cart (always a good sign), and there, laid out on the cast-iron flattop grill like a bone Native American breastplate or meaty rows of matching parentheses, were fat sweet and hot Italian sausages browning next to one another. The sausages were shiny with grill oil and their own fat. Alongside this meaty armada was a softened, oily mass of red and green bell peppers and onions that were cooked to the point of translucence. The cart exuded a fragrance somehow melding backyard cookout, pizzeria, and the sweet-smokiness of caramelized veggies. r
I did as I usually do and ordered the hot sausage, as I consider the sweetness of the onions a great counterpoint to the red pepper flakes in the sausage. (Plus, I'm sweet enough — ba-dum-pum.) I asked for the sausage to be well done too, because when charred, the natural casings have a great, chewy, almost decadent juicy pop when you bite into them. The sweet, very tiny but loud lady who took my money grabbed a crusty length of Italian bread and loaded it with one of the brick red seven-inch sausages. Using one side of her tongs as a spoon, she scooped up some Technicolor, mushy wonderfulness of peppers and onions and laid an inch-thick layer of them atop the sausage. She wrapped it in waxed paper, gestured me in the direction of the condiments, and shot me a quick nod that seemed to say, "You're good? Great, now move the f--- down so I can feed the next guy."
A squirt of hot mustard and I was ready to perch on the bumper of a parked car and dig in. The smell was a rich, almost perfumey blend of oil, grilled meat, and pepper, and the first bite was utterly orgasmic. The fresh bread had a bit of a crunch that yielded to a toothy tear. The mustard and the unctuous vegetable mixture hit the roof of my mouth as my tongue and lower jaw cut through the spicy richness of the sausage, which gave way with an incredible, crispy snap.
Great Condiments You Probably Don't Have in Your House, but Should
• Huy Fong sriracha Asian pepper sauce (green top and rooster on the front
• Kewpie Japanese mayo
• Ssamjang (Korean fermented soybean paste — amazing)
• Gochujang (Korean red chile paste)
• Chipotle chiles (whole in adobo sauce or as a paste)
• Heinz HP sauce (British all-purpose condiment)
• Yellow miso paste
• Shichimi togarashi (Japanese seven-spice blend)
• Recaito or sofrito (major Puerto Rican flavors)
• Sazon (Latin spice blend)
• Tomato pickle (available at Indian markets)
• Mango chutney
• Fig jam
• Pickapeppa sauce (Jamaican flavoring)
• Taramasalata (Greek caviar spread)
• Giardineria (Italian pickled vegetables)
• Chowchow (pickled vegetable relish)
• Ajvar (Turkish red bell pepper spread)
• Creme fraiche) (like sour cream on steroids)
I finished my sandwich, bought a delicious Brooklyn-brewed Sixpoint ale, and walked on toward the East River end of Atlantic Avenue.
As I strolled, I watched high schoolers perform dance routines and capoeira practitioners in a fighting circle do a demo, listened to our colorful borough prez speak about boroughwide concerns, and soaked it all in. As I neared a friend's home, where I hoped to hang for a bit, I ducked into the amazing Middle Eastern provisions store called Sahadi's for some goodies to take home, specifically a container of its legendary hummus.
When you walk into Sahadi's, you pass barrel after barrel of olives, dried fruits, and nuts, and imported cheeses, juices, sauces, and spices from the world over. If you walk to the back, there are two counters set at right angles to each other, from which are dispensed prepared salads, pastries, sandwiches, and the greatest, smoothest, most decadent hummus this side of Mesopotamia. Sahadi's has a spicy version, which is not to be trifled with, and regular. I bought a pound of the standard hummus, silky, almost puddinglike in its creaminess, and distinctly unlike the thicker, grainy, mortarlike hummus that is so ubiquitous. It is truly one of the finest foods available in the borough.
I stopped at my friend's home, in a great building a few blocks from the westernmost end of Atlantic, and we grabbed some cold beers and headed to the roof deck. From that lofty vantage point we watched a multicolored, multiscented, multi-aged mass of people that stretched as far as the eye could see eastward to Fourth Avenue, everyone rejoicing, reveling, performing, eating and drinking, flirting and browsing, growing, and growing old. A river of beautiful Brooklyn humanity, flowing toward the river and ebbing toward Prospect Park. A Benetton-worthy cross section of the many races and peoples who give Brooklyn its undiluted power, passion, and perspective.
The crowds broke off toward their respective neighborhoods as the sun sank behind the glittery geometry of the New York skyline. Manhattan — separated by only a river from the mighty working class that pumps the blood through its veins, the beats through its speakers, and history through its very core. Just a strip of murky mystery away from the sprawling, special, and indomitable spirit of the very people who make it and the nation great. The huddled masses have taken refuge in the shadow of the Brooklyn Bridge, and in the process have formed a cultural and culinary tapestry as thrilling and tasty as any to be found in our great nation. Brooklyn, from Biggie to Dem Bums, from Greenpoint to Fort Greene, is Antic, sleepless, and hungry for more.
Excerpted from "America the Edible" by Adam Richman. Copyright (c) 2010, reprinted with permission from Rodale.