/ Source: The Associated Press
This week's offerings include an all-star offering from Los Lobos, homegrown raps from Petey Pablo, relaxing jazz ballads from Joe Lovano and a collection of very early singles from The Rolling Stones with some fun packaging.
Los Lobos, "The Ride"It's been 30 years since a group of Mexican-American musicians began playing traditional folk songs in an east L.A. neighborhood and grew to become international sensations. The product of the "Chicano Power" movement, Los Lobos embraced Latin melodies and rhythms in the 1970s, taking a sound living over the border and making it new.
Yet with their new album, "The Ride," the group reflects on the decades just long enough to break completely from them. With featured musicians including Elvis Costello and Tom Waits, "The Ride" is an all-star cocktail of blues, funk and rock, anything but traditional.
"Is This All There Is?" lopes through jazzy guitar riffs played over big band horns, favoring the feel of a blues bar over the barrio with sad, soulful melodies. The song sets a groove for the album later carried by other tracks, including "Charmed" and its guitar riffs distinctly reminiscent of Stevie Ray Vaughan.
Costello is accompanied by a single piano on "Matter of Time," a lovelorn ballad about a couple separating to find work. A reworking of a song by the same title on Los Lobos' 1987 release "By The Light Of The Moon, this version is curt — lasting just shy of three minutes — and dripping with emotional melody.
Surprisingly absent from the album are the acoustic, four-man guitar ballads so often synonymous with the California quartet. Only a few songs have the infectious, hip-grinding feel of Latin music.
"Ya Se Va" and "La Venganza de Los Pelados" are both filled with syncopated organ rhythms and danceable drum rhythms. They come early on the album and leave a listener waiting for more.—Ryan Lenz
Petey Pablo, "Still Writing In My Diary: 2nd Entry"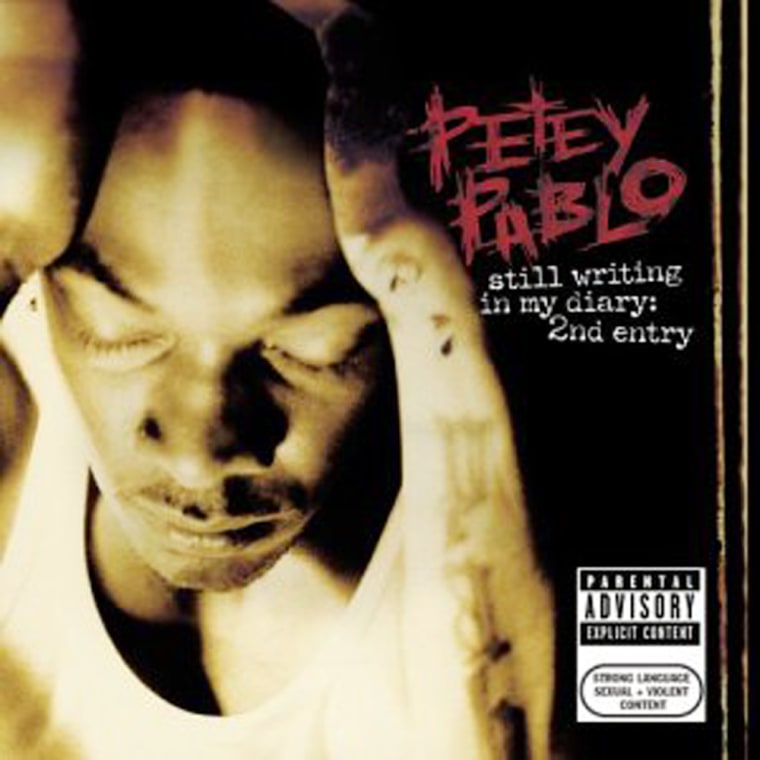 North Carolina's reigning rap king, Petey Pablo, is out with a new album, "Still Writing In My Diary: 2nd Entry," a continuation of his homegrown flavor.
He's comfortable on most tracks spinning tales about his hard-earned success and humble beginnings. Oddly though, while downplaying the need for glittery riches on one track, he brags about riding on dubs in another.
Petey Pablo's diary is rough around the edges and a little thin on substance as he launches into "Jam Y'All," an energetic track where like he resurrects a simple request of his listeners: take your shirts off and wave them around in the air. He asked the same in his previous hit "Raise Up," but this song's got a better beat.
While "Freek-A-Leek" is bound to be the album's biggest hit — a song simply and solely about sex — Petey Pablo should brood over life a little harder and expand his lyric horizons. Rap is commonly simplistic, but even Timbaland-fueled beats can't save this music from getting a little redundant.—Ron Harris
Joe Lovano, "I'm All For You — Ballad Songbook"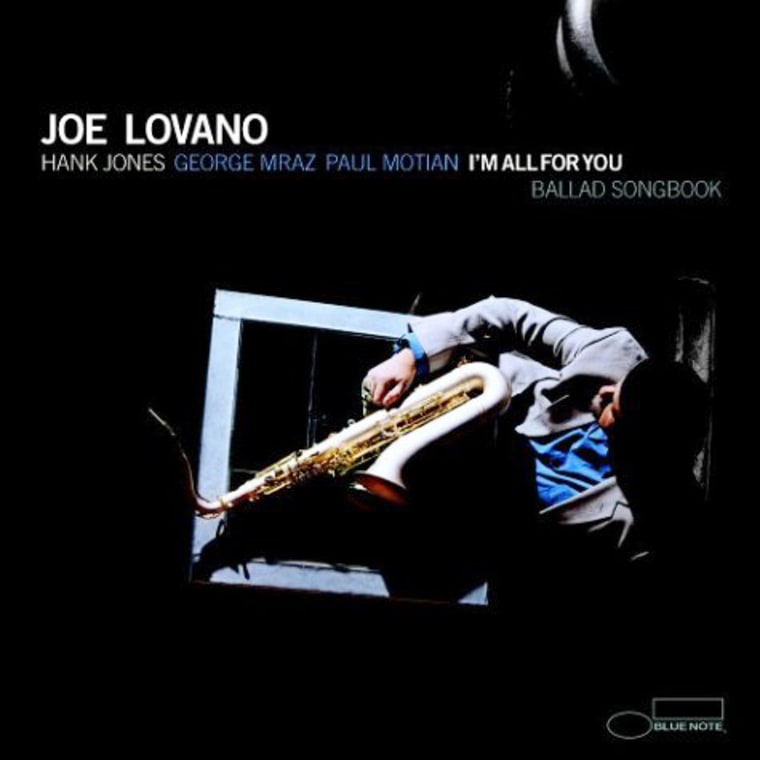 Tenor saxophonist Joe Lovano is a versatile virtuoso, equally at ease playing traditional or modern jazz — his recordings are never predictable or formulaic. His most recent albums have featured larger ensembles playing bebop and jazz interpretations of songs made famous by Enrico Caruso.
On his new CD "I'm All For You — Ballad Songbook," his first all-ballads collection, Lovano has put together a dream quartet of finesse players: the 85-year-old jazz elder, pianist Hank Jones; bassist George Mraz, and drummer Paul Motian.
Lovano and his bandmates vary the rhythms and dynamics to avoid the trap of having the ballads sound the same after a while. From the opening track, Lovano's own "I'm All For You" — based on the chord changes of the standard "Body and Soul" — it's obvious that the saxophonist feels a deep emotional attachment to the material which reflects his roots.
On "Early Autumn," Lovano, who played with Woody Herman's Orchestra in the late 1970's, pays homage to another master ballad player, Stan Getz, whose tenor solo on that tune made him a star in Herman's band decades earlier. The closing track, "Countdown," is a slower tempo version of a tune from John Coltrane's landmark 1959 "Giant Steps" album on which Lovano goes to the verge of playing "out" and dialogues with drummer Motian.
The nine tracks include standards and less familiar tunes that all share a strong melodic content: "Monk's Mood," Motian displaying his artistry with brushes; Dizzy Gillespie's haunting "I Waited For You"; and "Stella By Starlight," played in a bouncy swing dance tempo. On "Like Someone In Love," a gentle piano-saxophone duet, Jones' elegant and refined playing shows yet again why he has always been considered a masterful accompanist.
This is a lyrical and soulful album that ranks among Lovano's best and can hold its own alongside other classics. With nearly an hour of music, it offers relaxation in stressful times.—Charles J. Gans
The Rolling Stones, "Singles 1963-1965"
Much of the fun of "The Rolling Stones Singles 1963-1965" is in the packaging.
The 33 tracks, encompassing all of the group's singles and EPs released through mid-1965, could easily have been squeezed on a two-disc compilation. But instead they are reproduced as they were first put out, one disc at a time.
So, instead of a couple discs there are 12. Each one comes in an individual sleeve with the original artwork, or lack thereof. The discs themselves look like 45s, even with fake grooves on the top.
But what about the music? The set ends just prior to the release of the Stones' groundbreaking single "(I Can't Get No) Satisfaction," so what you get are a lot of growing pains with a few gems sprinkled in.
"Heart of Stone," "It's All Over Now" and "Time is on My Side" are the most recognizable and remembered songs from these early years of the band's career. But there are other mostly forgotten tunes worth checking out all over again, if only to hear Keith Richards trying his hardest to be Chuck Berry.
The three EPs included were previously only released on vinyl in the United Kingdom. The best of the bunch, "Got Live If You Want It," puts the listener smack dab in the middle of an early live Stones set.
And if that doesn't give you satisfaction, at least the discs are cool to look at.—Scott Bauer