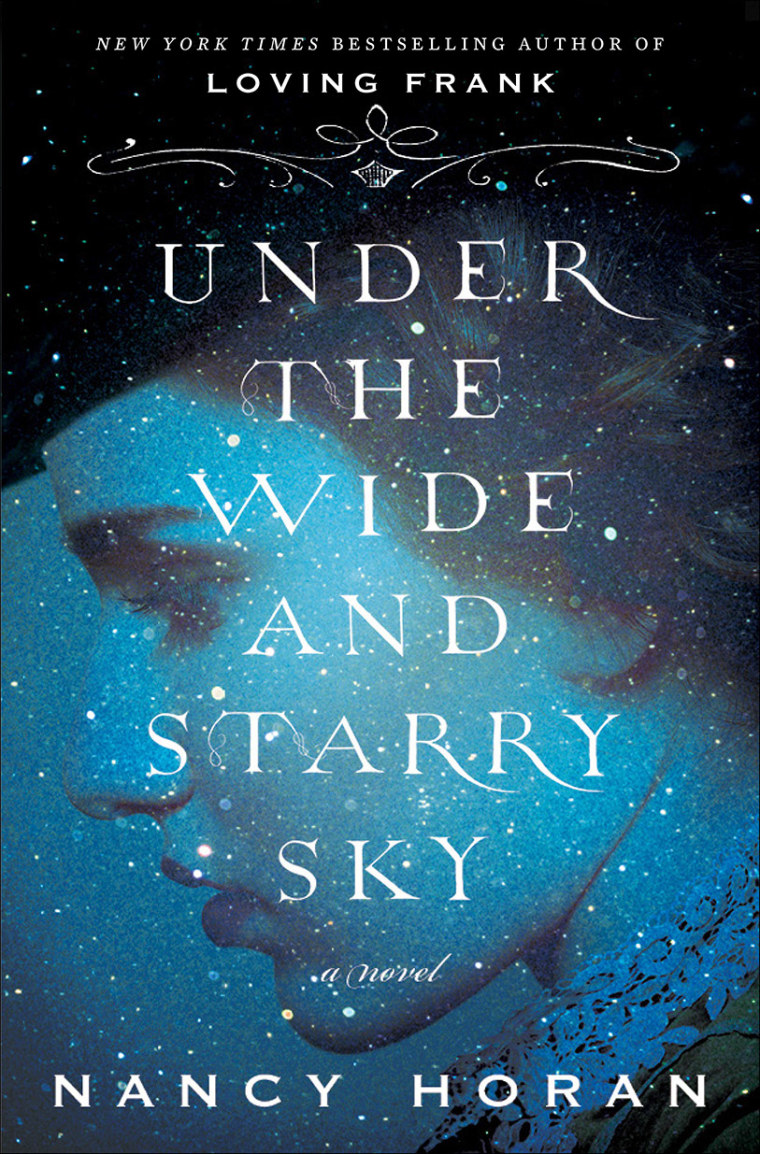 The third TODAY Book Club pick is "Under the Wide and Starry Sky," the second novel by Nancy Horan, the celebrated author of "Loving Frank." Share your thoughts about Horan's windswept romance by joining the TODAY Book Club community. RSVP to the Google Hangout with Nancy Horan, happening Thursday March 6 at 11 a.m. ET., follow @TODAYsBooks and stay up to date with the TODAY Book Club newsletter. 
Nancy Horan's latest novel, "Under the Wide and Starry Sky," takes us inside the relationship between Robert Louis Stevenson and his wife Fanny, who helped shape his "Strange Case of Dr. Jekyll and Mr. Hyde." But Stevenson (or Louis, as his friends and family called him) is hardly the first writer whose work was inspired by or benefited from a real life love affair. (Nor was she the first Fanny; both Henry Wadsworth Longfellow and John Keats had muses named Fanny, too.) 

Here are just some of the romantic entanglements that played out during the creation of some of the greatest stories and poems in literature.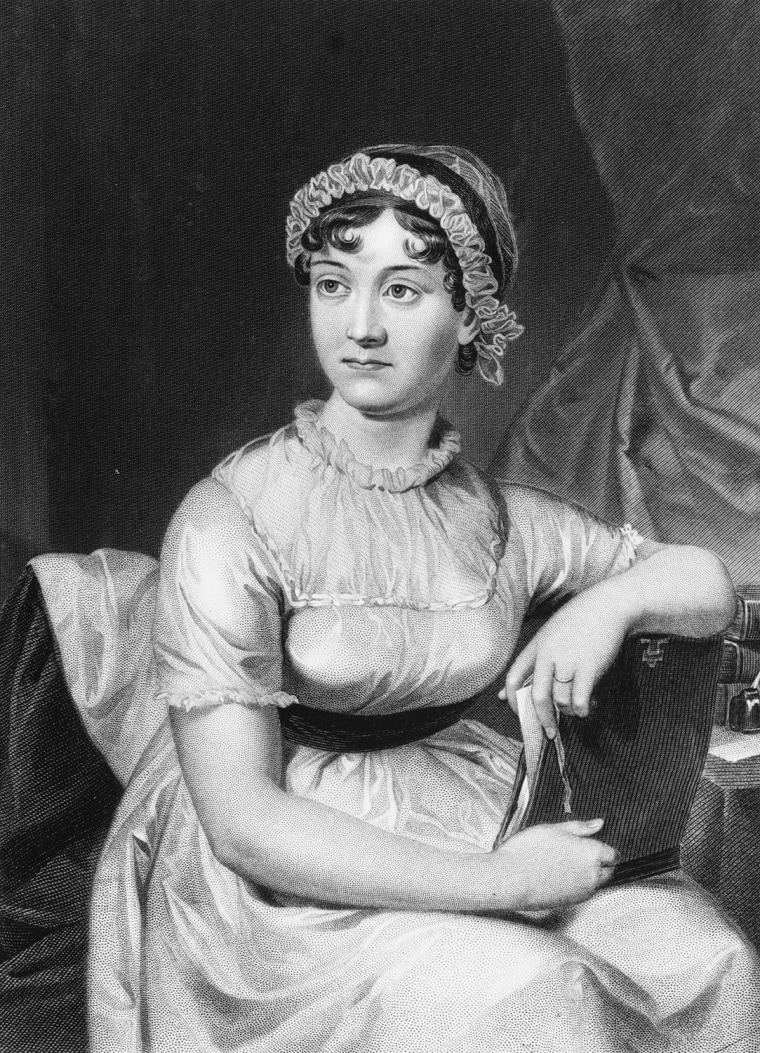 1. Jane Austen and Tom LeFroy — A 20-year-old Austen met LeFroy when he was a law student in 1795-96, and according to Jon Spence's biography "Becoming Jane Austen" (which became the film "Becoming Jane") he was the love of her life, and the inspiration for characters such as Mr. Darcy. While the film (starring Anne Hathaway and James McAvoy) suggests they almost eloped, it's more likely according to family records and Austen letters that they only got so far as flirting. Austen wrote, "The day is come on which I am to flirt my last with Tom LeFroy ... My tears flow as I write, at the melancholy idea."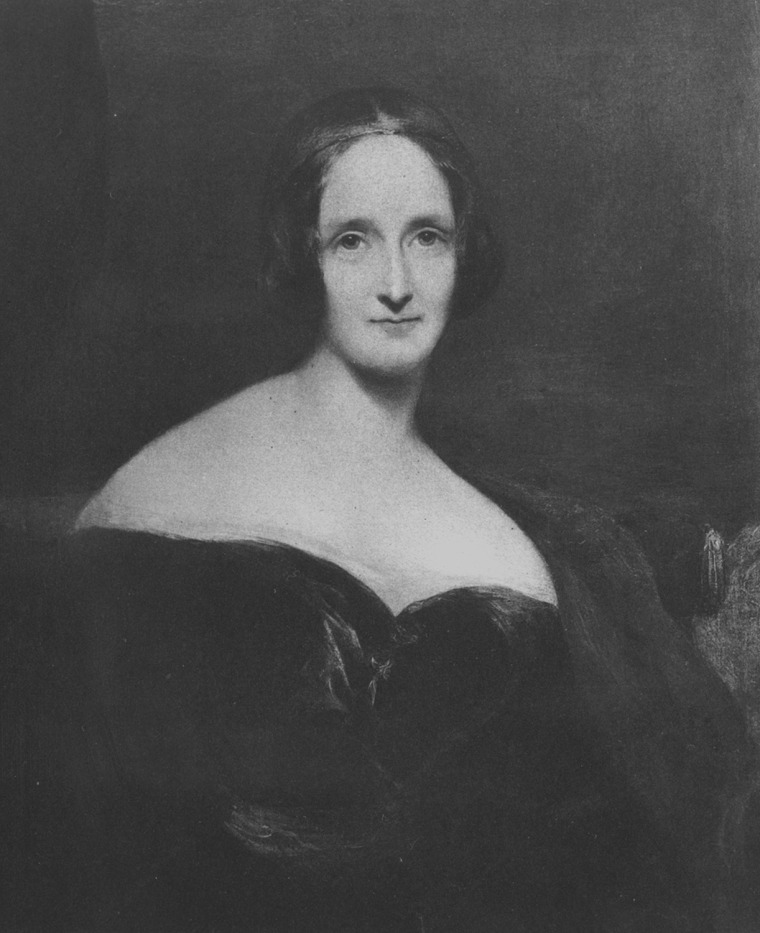 2. Lord Byron, Mary Shelley and Percy Shelley — One of literary history's most notorious threesomes. Mary Wollstonecraft Godwin began an affair with the then-married Percy Shelley in 1814, when she was 16 and he was 21, and ran away with him, leaving behind his pregnant wife (who later committed suicide). During Mary's own pregnancy, Percy went out with her stepsister Claire, and encouraged Mary to do likewise with a friend of his, since they believed in free love and polyamory. Their friend, Lord Bryon, was also involved with Claire and got her pregnant. At the Villa Diodati, during that infamous drug-filled summer of 1816, Byron suggested they each come up with a "ghost story" to pass the time, and Mary outdid everyone with "Frankenstein." Later that year, Percy married Mary but continued his practice of non-exclusivity. Their love triangle with the bisexual Byron (and possibly also Claire) is depicted in the films "Frankenstein Unbound," in which Bridget Fonda is Mary, late INXS singer Michael Hutchence is Percy, and Jason Patric is Lord Byron, and "Haunted Summer," in which Alice Krige is Mary, Eric Stoltz is Percy, and Laura Dern is Claire.
3. John Keats and Fanny Brawne — The couple met in 1818, got engaged in secret (since her mother disapproved of Keats' low income), and he died before they could marry. Their tragic love affair inspired many Keats works, including "La Belle Dame Sans Merci" and the last poem he ever wrote, "To Fanny," as captured in Jane Campion's film "Bright Star." 
4. Elizabeth Barrett and Robert Browning — Poet Robert Browning began corresponding with fellow poet Elizabeth Barrett after the publication of her 1844 volume "Poems," when he was 33 and she was 39. The couple decided to marry in secret in 1846, since she feared her father wouldn't approve (she was right; she was disinherited). Still, they were devoted to each other, and influenced each other's work (her "Sonnets from the Portuguese" and "Aurora Leigh," her second volume of "Poems," his "Men and Women"), staying together until her death in her husband's arms in 1861.
5. George Eliot and George Lewes — George Eliot, author of "Middlemarch," was the pen name for Mary Anne Evans. She met philosopher and critic George Lewes in 1851, when he was in an open marriage with Agnes Jervis, whom he was unable to legally divorce. But Evans and Lewes created their own common-law marriage of sorts, living together, calling each other husband and wife (and Evans calling herself Marian Evans Lewes), and their openness about their adultery was scandalous at the time. Still, they stayed together until Lewes' death in 1878.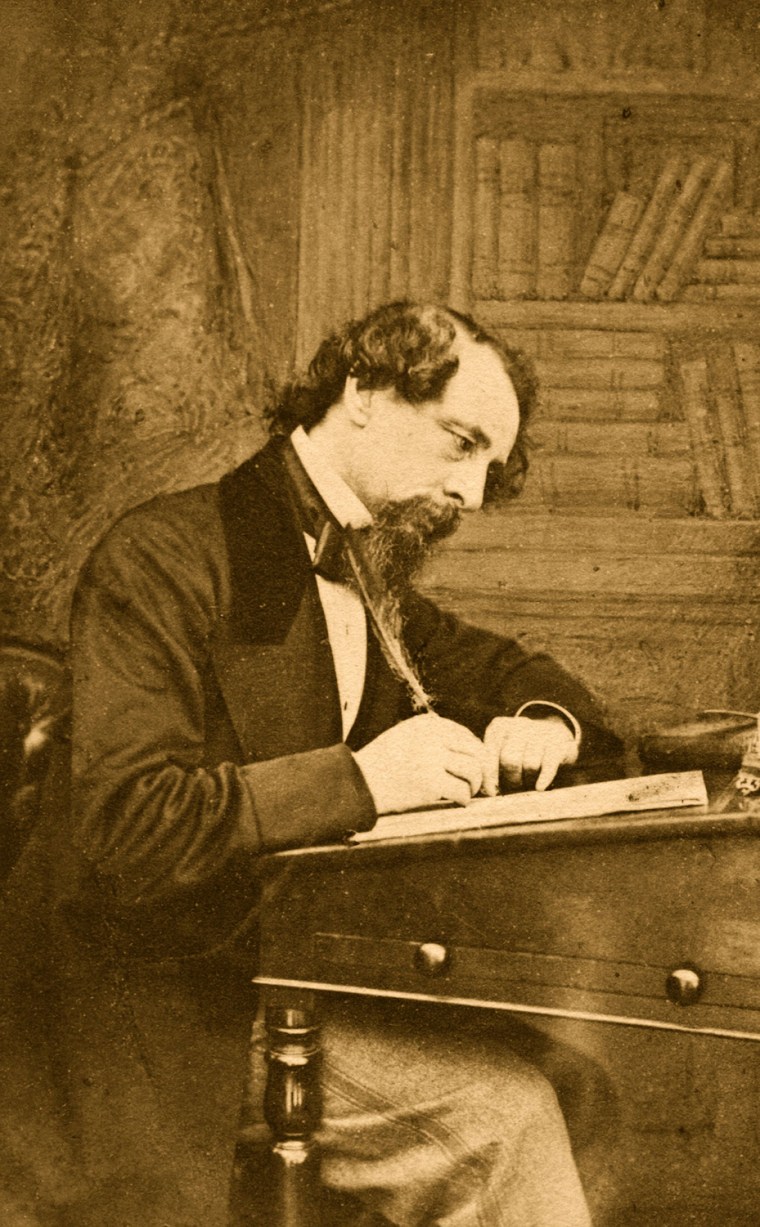 6. Charles Dickens and Ellen "Nelly" Ternan — Despite his marriage of 22-some years and 10 children with his wife Catherine, Dickens' true love was said to be an actress 27 years younger than him, with whom he had a secret extramarital affair starting in 1858, when she was 18. Dickens scholar Claire Tomalin documents the dozen-years-long affair in "The Invisible Woman" (which was recently made into a film starring Ralph Fiennes and Felicity Jones). Estella in "Great Expectations" appears to be based in part on Nelly.
7. Paul Verlaine and Arthur Rimbaud — The two poets had had an absinthe- and hashish- soaked affair starting in 1871, when the married Verlaine read the teenage Rimbaud's poetry and invited him to Paris to stay with him and his pregnant wife. Rimbaud's poetry was wild and violent, as were his actions, making him a scandal in Parisian literary circles. Verlaine was sentenced to two years in prison for shooting his lover, and Rimbaud's response was "Une Saison en Enfer" ("A Season in Hell"). Leonardo diCaprio plays Rimbaud in the film depicting their affair, "Total Eclipse."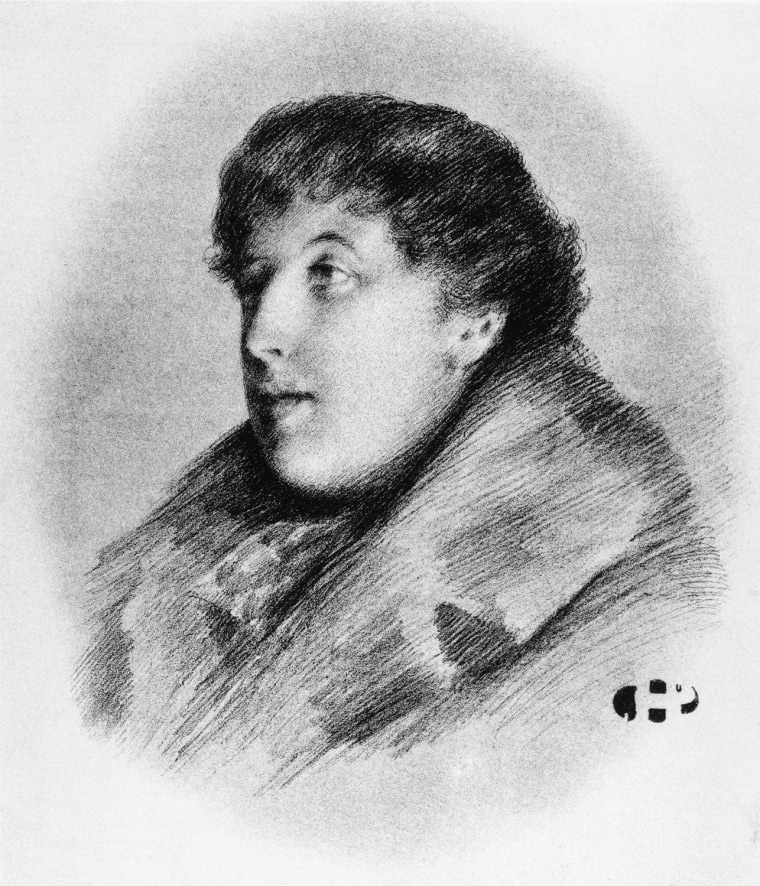 8. Oscar Wilde and Lord Alfred "Bosie" Douglas — In 1891, Wilde met Douglas, who became his lover and his muse while he wrote "Salomé" and "The Importance of Being Earnest." When Wilde was arrested for "gross indecency" for the homosexual affair, he was sentenced to two years' hard labor. On the eve of his trial, he wrote Douglas, " that you love me in return will sustain me in my unhappiness and will make me capable, I hope, of bearing my grief most patiently." Only one publisher was interested in Wilde's work in his post-prison years, but even to that publisher, Wilde wrote of Douglas, "He understands me and my art, and loves both." Stephen Fry played Wilde, and Jude Law Bosie, in the film "Wilde." 
9. T.S. Eliot and Vivienne Haigh-Wood — Eliot met and married Haigh-Wood in 1915. They were sexually incompatible, which was probably not helped by the vow of chastity Eliot took during the marriage. He later separated from her in 1933, and told people not to tell her where he was. (Haigh-Wood had a hormonal imbalance that caused extreme mood swings and abnormally heavy menstrual cycles, which at the time was diagnosed as "moral insanity" or "hysteria"; she was eventually committed). Although the marriage was an unhappy one, it helped Eliot compose "The Waste Land," he said. Eliot's sister-in-law claimed, "Vivienne ruined Tom as a man, but she made him a poet." Willem Dafoe plays Eliot and Miranda Richardson plays Haigh-Wood in the film "Tom & Viv." 

10. Ernest Hemingway and Martha Gellhorn — Of Papa Hemingway's four wives, only Gellhorn, one of her generation's most brilliant foreign correspondents, could be considered his literary equal, even a rival. They met when she was 28 and he was 37, already the father of three, on his second marriage. Gellhorn accompanied Hemingway to Spain, where she covered the Spanish Civil War for Collier's magazine, and then to Cuba, before he eventually left his second wife and married her in turn. Their turbulent marriage dissolved during World War II, no doubt hastened by his taking her commission at Collier's to cover the Allied invasion. She later wrote, "I weep for the eight years I spent... worshipping his image with him, and I weep for whatever else I was cheated of due to that time-serving." And even later than that, she wrote, "Now I know enough to know that no woman should ever marry a man who hated his mother." (Nicole Kidman depicts Gellhorn in the HBO bio-pic "Hemingway & Gellhorn.")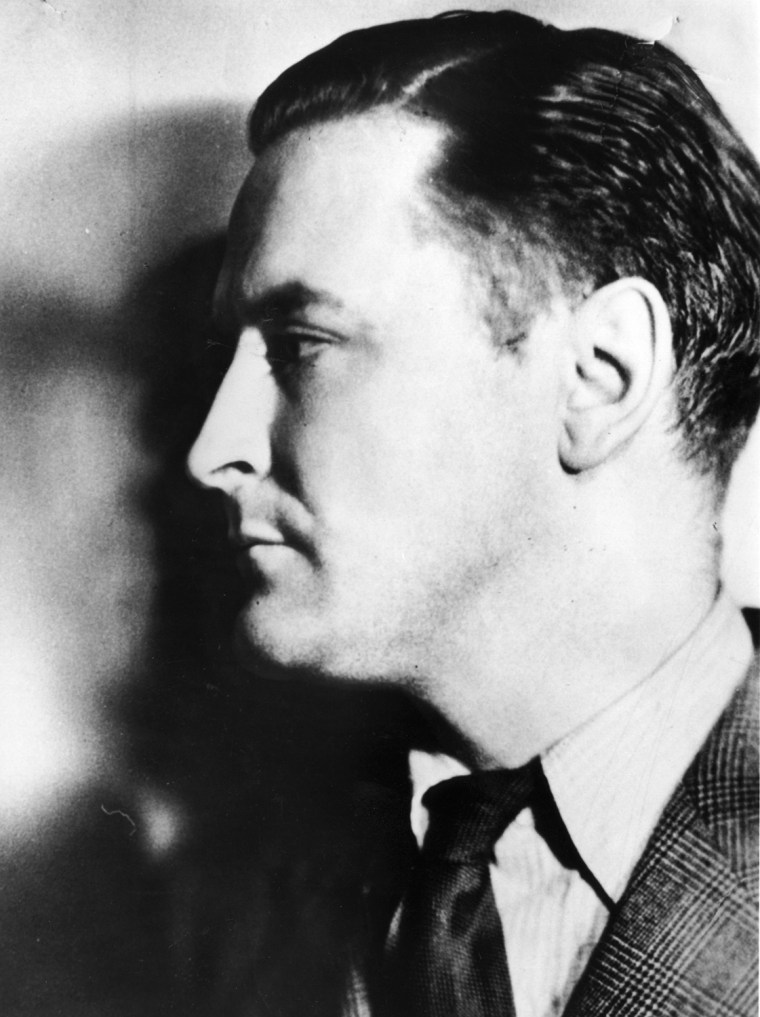 11. F. Scott and Zelda Fitzgerald — Hemingway hated his friend Fitzgerald's wife, saying that she was an "anti-muse." Literary scholars might disagree, since not only did she inspire him to write and publish "This Side of Paradise" (the character of Rosalind), but also his revenge novel "Tender is the Night." (Read her novel "Save Me The Waltz" and his "Tender is the Night" for a depiction of their marriage from both perspectives). On top of that, he used verbatim excerpts from her diaries and her spoken utterances for many of his characters, including Daisy in "The Great Gatsby" (Zelda also helped picked the title of that book). Allison Pill and Tom Hiddleston portray the pair in Woody Allen's "Midnight in Paris." 
12. Anaïs Nin, Henry Miller, and June Miller — Another notorious literary threesome. Nin and Miller corresponded for 20 years before becoming sexually involved in 1931, and not just with each other — Miller encouraged Nin to have an affair with his second wife, June, too. Although Nin (who was married) had a serious of affairs with other writers and artists, it's her sexual exploration with Miller that she credited most as an influence on her own erotica (and in turn, she financed his "Tropic of Cancer"). A bio-pic about the relationship called "Henry and June," starring Maria de Medeiros as Nin and Uma Thurman as June, was the first film to receive the NC-17 rating. 
13. C.S. Lewis and Joy Davidman — Poet Davidman first met C.S. Lewis in 1952, after corresponding with him for two years. Although she was married, she fell in love, but he was oblivious. She returned home when she learned her husband was having an affair with her cousin, and ultimately divorced him. She moved back to England, where Lewis, as a friend, paid tuition for her sons and found her a house in Oxford. They sought each other's opinions on their work, and Lewis wrote the preface for her book "Smoke on the Mountain." When her visitor's visa expired, Davidman and Lewis got married "as a pure matter of friendship and expediency," and lived separately. But when she was diagnosed with cancer, Lewis realized that he loved her, and helped her through the operations and radiation treatment. During her remission, they went on a belated honeymoon. But her cancer returned, and she died in 1960. Lewis wrote "A Grief Observed" under a pseudonym. Anthony Hopkins plays Lewis and Debra Winger plays Davidman in the film adaptation of their story, "Shadowlands." 
14. Sylvia Plath and Ted Hughes — Sylvia Plath was 23 and drunk when she first spotted across a crowded room a "big, dark, hunky boy," i.e. Hughes. It was 1956, and she was in Cambridge on a Fulbright fellowship. Hughes, who had graduated two years prior, introduced himself, and she recited his poems back to him. And although his date was in the next room, he kissed Plath "bang smash on the mouth" with such intensity that he ripped out her headband and her earrings came off. Plath wrote in her journal the next day that she bit him "long and hard" on his cheek, and he carried a "swelling ring-moat of tooth marks" on his face for a month, branding him as hers. After a courtship of reciting poetry to the other, they married and had a child, but when Plath found out he was cheating on her, she burned the novel she was working on and moved out, later committing suicide. Gwyneth Paltrow portrays Plath in "Sylvia," while Daniel Craig plays Hughes.
15. Joan Didion and John Gregory Dunne — One of the hottest literary couples in the U.S., Didion and Dunne succeeded in multiple fields, from screenplays for movies to serious novels and journalism. The couple became friends in 1958, married in 1964, and collaborated on screenplays (including "A Star is Born" and the "A Star is Born"-like "Up Close and Personal"). Although they didn't team up on books and articles, their influence on each other's writing is discernible (a Salon critic wrote, "When you allow yourself to see her, she is everywhere... and when you go back to her work, you see him peppered throughout, and then it is impossible to cleave them apart... Theirs is the literary version of the long-married couple that begins to look alike".) The two were married for nearly 40 years before Dunne died of a heart attack in 2003, and Didion channeled her grief into her book "The Year of Magical Thinking."