Looks like Ashton Kutcher has been stung by a Butterfly.
Demi Moore's young sweetie is starring in "The Butterfly Effect" which was recently screened at Sundance, and a source says he's so upset about the reaction to the film that he's been canceling interviews to promote it.
The flick was "hooted off the screen," reports the Boston Globe, and "Variety" griped that the movie "grows more ridiculous by the quarter-hour." Kutcher, who reportedly was dropped from another role because director Cameron Crowe found his acting skills lacking, hasn't been getting much better reviews for his off-screen performance at the festival: he was greeted with howls of laughter for wearing a white cowboy hat, a neckerchief, and an ivory shearling jacket.
"He's feeling pretty beat up right now," says a source. "He doesn't want to talk to a lot of reporters and he's canceling interviews — doing some that are guaranteed to be friendly, but steering pretty clear of anyone who he thinks is going to take another swipe at him."
A spokeswoman for New Line, distributor of "Butterfly Effect," confirms that some interviews were cancelled, but insists that it has nothing to do with the film's reception. "We've cut down because he's doing so much we didn't have time to do everything," she says, adding "we're thrilled with him and the film's reception."
Under her skin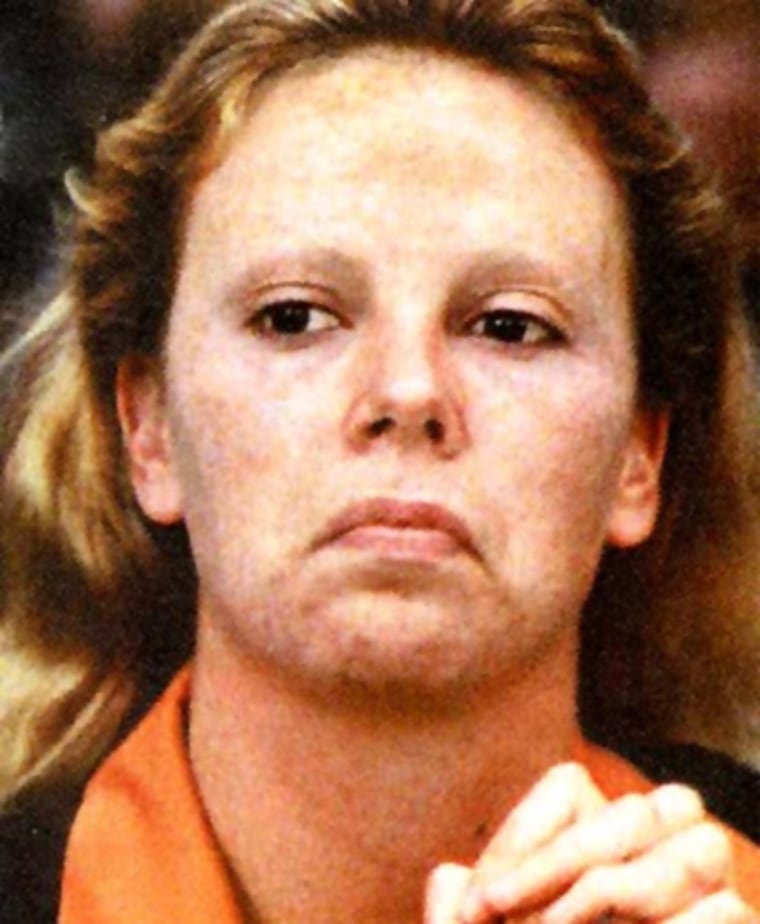 The "Skinnie Awards" — presented to film stars by a Hollywood dermatologist — were not kind to Charlize Theron.
"Monster" won in the category of "Best Uglifying Makeup" — but dermatologist Vail Reese says that super-glam Theron looks so plain when she isn't wearing gobs of makeup that she could have gone bare-faced in the flick. "What lurks beneath the surface?" asks Skinema.com. "The film could have saved money showing more of Theron's actual skin rather than hiding it behind monstrous makeup."
The "Only good skin care regime to ever come out of Hollywood" Award goes to "Queer Eye for the Straight Guy," for popularizing sunless tanning booths, and "Most distracting lesion" goes to Sean Penn for the dark spot on his neck in "Mystic River." The "Most Hidden Comeback" award goes to Demi Moore's stretch marks.
Notes from all over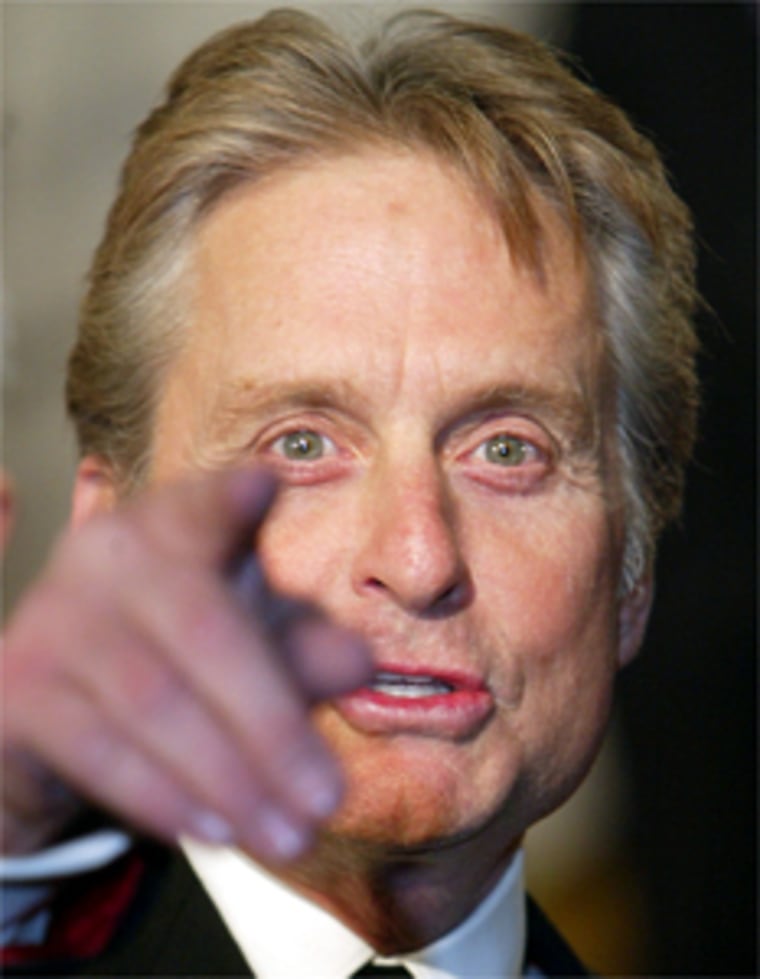 Michael Douglas is firing back at the National Rifle Association. Douglas, who is receiving the Cecil B. DeMille Award at Sunday's Golden Globe Awards, is also on the NRA's enemies list. Now Douglas is shooting off a letter to anti-gun safety groups, reiterating his opposition to the NRA. "The National Rifle Association is leading an aggressive campaign to gut the protections of the Brady Bill and to end the assault weapons ban," Douglas wrote to Stop the NRA and True Majority.  . . . Russell Crowe had hinted that he'd probably ditch the Golden Globes this year to spend time with his new son, but now a source says the "Master and Commander" star will be at the Hollywood awards show.  . . . Here's one poll that the politicians probably won't be publicizing. Playboy.com is asking readers what they think the various presidential candidates would be like, sexually speaking. In one of the tamer polls, Al Sharpton and John Edwards are tied for who's most sexually active.
Monday through Thursday on MSNBC.com