For the special reinvention edition of the fourth hour, Kathie Lee and Hoda revisited some of their past careers… and also some of their past hairstyles.
A survey of women determined that the average lady goes through over 100 hair changes in her lifetime, and our intrepid co-anchors bravely shared some of their past 'dos.
"Do you regret any of your past hairstyles?" wondered Hoda.
"A couple," admitted KLG very seriously. "A couple I do regret."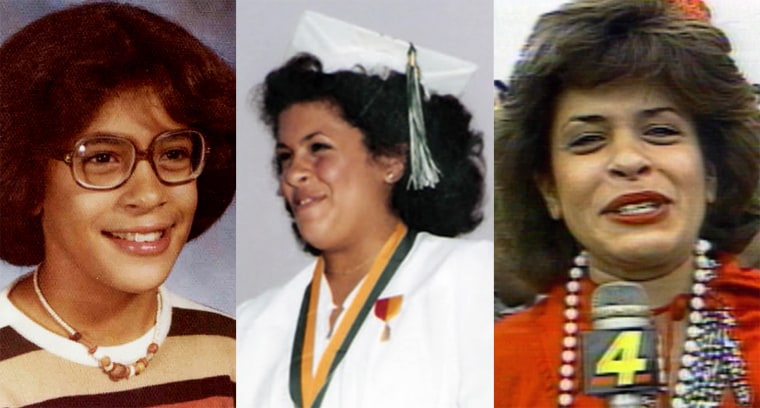 Hoda went from a wild pageboy to a poufy before settling on her current coif, while KLG sported a variety of perms. Some of them they liked, and some of them made them wince. Mostly the perms.
"I had a pet and I decided to wear it on my head," said KLG of the coif in her engagment photo (top, center). "Who would marry that?"
It's OK, ladies. We've all had one or two we can't take back.
Julieanne Smolinski is a TODAY.com contributor. She has burned all evidence of her perm.
More: What do you want more: Sex, or new sandals?
Athletic? Clingy? What shoes say about you