Paper Magazine and Kim Kardashian knew exactly what kind of attention the reality star's racy new covers would get, so much so that they decided to print it right there on the cover: "Break The Internet."
And that's exactly what it did. 
Tuesday evening, the publication revealed two covers featuring the reality star for its upcoming winter issue. Within minutes, #BreakTheInternet was trending on Twitter, and everyone, including Kardashian herself, was sharing the photos.
One cover, which is NSFW, features the reality star baring her booty, while the other features Kardashian recreating French photographer Jean-Paul Goude's famous "Champagne Incident" image.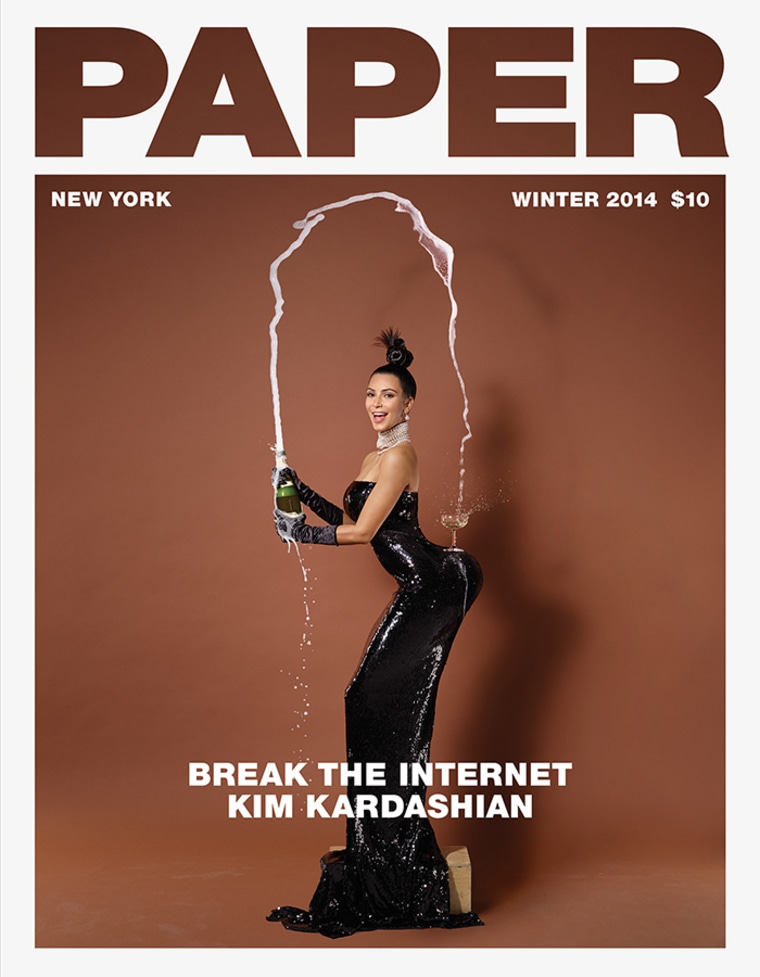 Kardashian had a sense of humor about the whole thing, tweeting about her "talent" following the release of the covers. 
Paper Magazine addressed the decision to feature Kardashian in this way, saying they had one specific goal in mind.
"For our winter issue, we gave ourselves one assignment: Break The Internet," the magazine explained in a statement. "There is no other person that we can think of who is up to the task than one Kim Kardashian West. A pop culture fascination able to generate headlines just by leaving her house, Kim is what makes the web tick."
Along with the online excitement came those who thought the images were a bit too racy. Some even went as far as to offer their help "fixing" the image.
Paper Magazine's winter issue hits shelves on Thursday.