Pop singer Kesha has been making headlines recently for some serious, difficult issues.
But on Saturday, she was in the spotlight for being inspirational to others.
The Human Rights Campaign presented the 29-year-old singer with its Visibility Award at the organization's Nashville Equality Dinner to honor her for using her stardom to advocate for LGBT issues.
Skip to 8:30 to see Kesha's appearance
"As many of you know, I am going through some personal things that have been really intense and hard lately," Kesha said in her acceptance speech. "I just want to say thank you for any support I have received."
MORE: Kesha thanks fans for support during legal battle in emotional post
The "Tik Tok" singer has recently been embroiled in lawsuits she brought against her producer Dr. Luke, who she says sexually abused and drugged her when they worked together.
She recently lost an injunction to break her contract with him, though court proceedings are ongoing.
During her speech, Kesha noted that even as a celebrity she felt like an "outsider."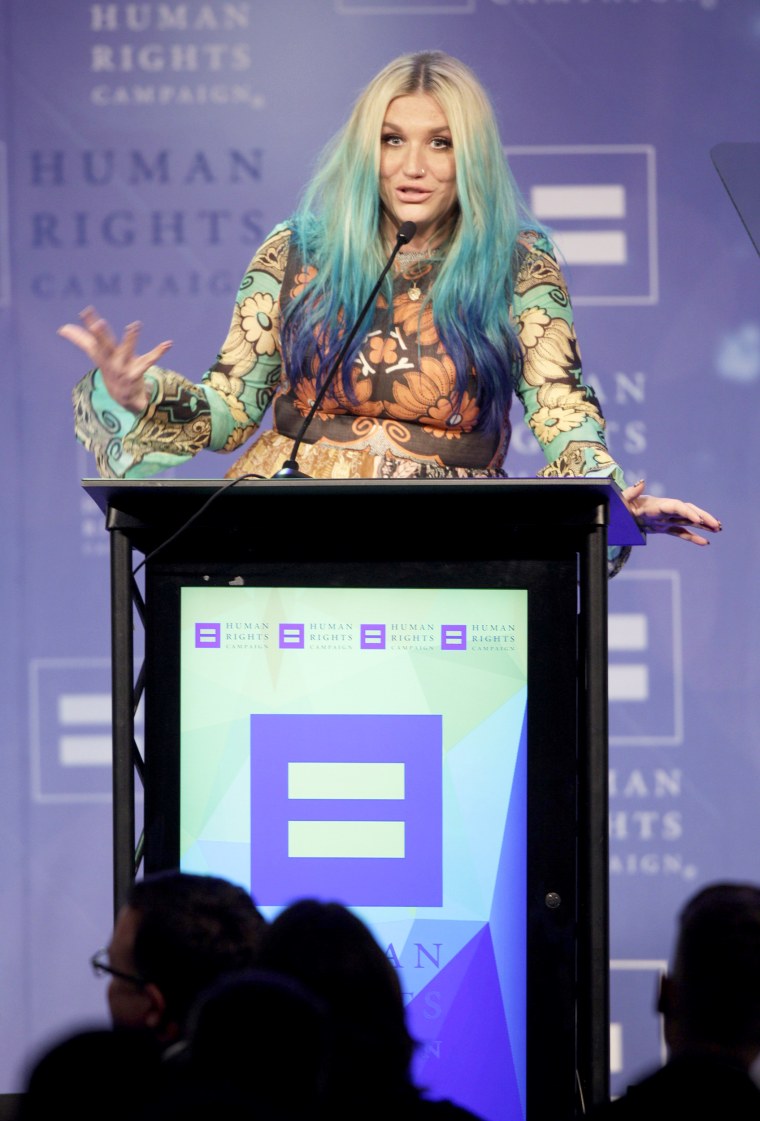 "Fame is strange and unnatural," she said. "I'm grateful for it mainly because it has put me in the position where I can actually do something positive for the world."
MORE: #FreeKesha: What you need to know about the high-profile dispute
For her, writing songs helped her "give other people confidence to be themselves" so that they will "feel like they're not alone."
"Music was my outlet," she noted. "I started writing songs and recording my own songs, songs about everyone celebrating themselves and trying to find a rock n' roll paradise."
Follow Randee Dawn on Twitter.