Keegan-Michael Key is ready for the 2023 NFL season.
On Aug. 24, the National League of Football celebrated the beginning of its 104th season by launching their "You Can't Make This Stuff Up" ad campaign, which pokes fun at pop culture memes that suggest the NFL is scripted.
In the ad campaign's funny kickoff video, Key enlists a few big names from the league, such as Patrick Mahomes, Travis and Jason Kelce, Justin Fields, Kirk Cousins and even Donna Kelce, the mother of the Kelce brothers.
At the start of the video, the Key & Peele actor is seen doing a table read with the football stars — who are listed as actors on their nameplates — to brainstorm a few ways they can make the 2023 season as "juicy" as possible.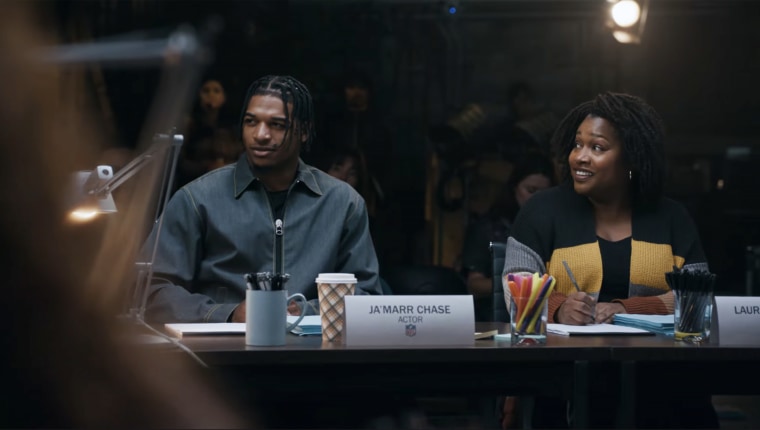 As Key goes around asking everyone what they can bring to the table, New York Giants player Dexter Lawrence suggests that he can change his touchdown dance to something new called the "sexy dexy." Meanwhile, Cincinnati Bengals player Ja'Marr Chase says he could possibly ride a Bengal tiger at his next celebration.
However, the Donna Kelce seemed to have the best idea. While attending the meeting via video chat, she says, "What if that Jimmy Garoppolo character fell in love with my character?"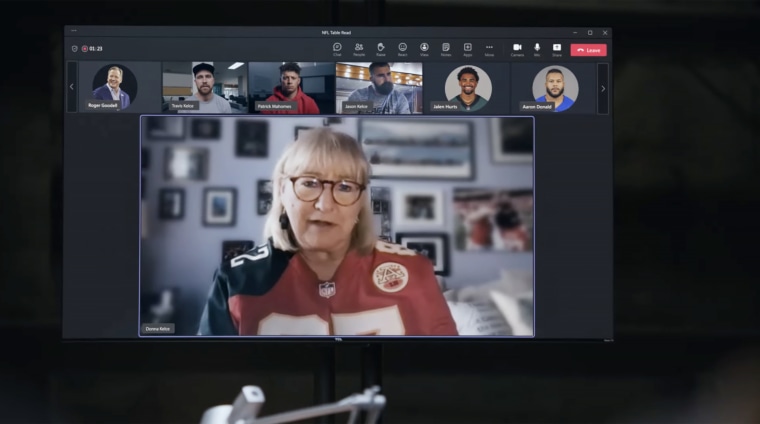 "Steamy! Forbidden love," Key replies, suggesting that he likes the idea of the Las Vegas Raiders quarterback being mama Kelce's love interest. Apparently, Key was not the only one.
Travis Kelce tells her, "That's a good-looking guy right there, Mom. I see where you're going."
However, Jason Kelce seems a little taken aback.
"Woah," he responds.
After hearing everyone's idea, Key, whose nameplate reads "director," tells everyone to go to the last page of their script to read the "spectacular" ending he came up with for the season.
After taking a look, everyone immediately cheers for Key and the comedian says, "I know. Just think of the memes. You can't make this stuff up!"
In a press release, NFL Chief Marketing Officer Tim Ellis said, "Our goal was to make this campaign tongue-and-cheek, humorous and clever in the way we tapped into popular memes and cultural conversations about the league and its incredible real-life storylines that are better than anything you could make up."
"We really wanted to have fun with this and not take ourselves too seriously," Ellis continued. "We hope fans get a kick out of the campaign and are sitting on the edge of their seats to see what spectacles unfold this season."
On Sept. 7, the NFL will hold its annual primetime kickoff game. The defending Super Bowl champion Kansas City Chiefs will host the Detroit Lions at Arrowhead Stadium beginning at 8:20 p.m. ET on NBC.