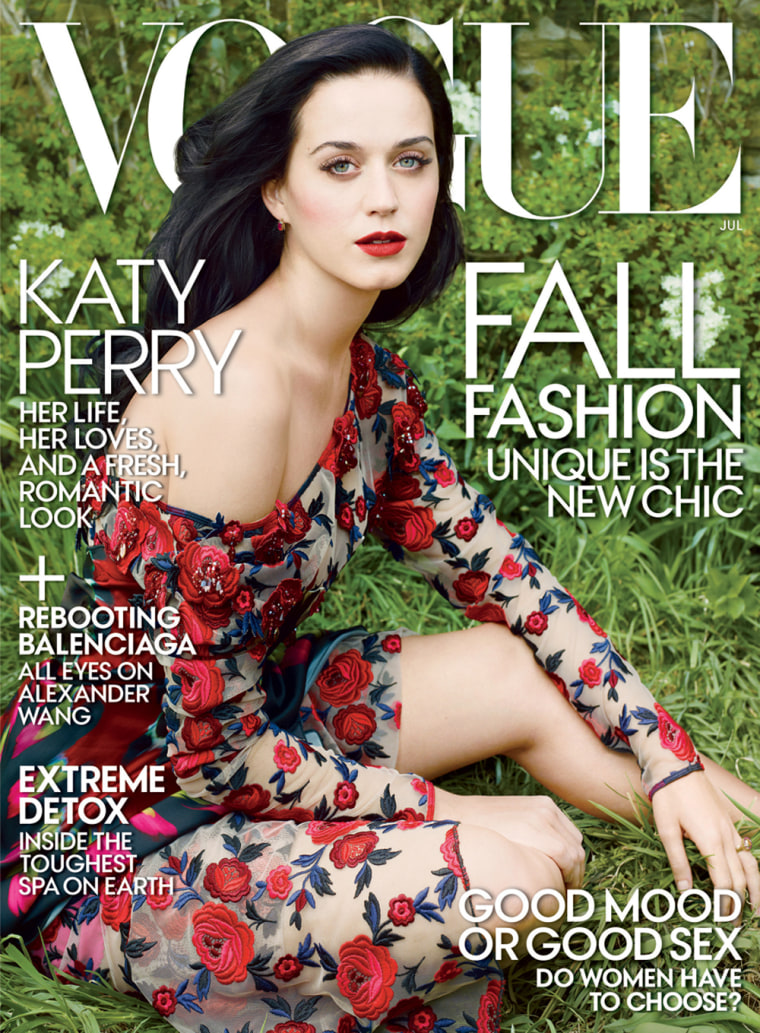 In the past, Katy Perry has shied away from publicly discussing her divorce from comedian Russell Brand, but in a new interview with Vogue, the singer reveals that their relationship -- and their split -- was hardly a "Teenage Dream."

"He's a very smart man, a magical man and I was in love with him when I married him," Perry said.
However, things with Brand, who Perry said was controlling, are anything but "magical" these days.
"Let's just say I haven't heard from him since he texted me saying he was divorcing me December 31, 2011."
Dumped by a text message on New Years Eve?! Ouch! The pop star continued to dish on life after Brand, stating that she once caught him making fun of her during a performance post-split.
"[He's] hysterical in some ways," she said. "Until he started making jokes about me and he didn't know I was in the audience, because I had come to surprise him at one of his shows. So. Hysterical to a point."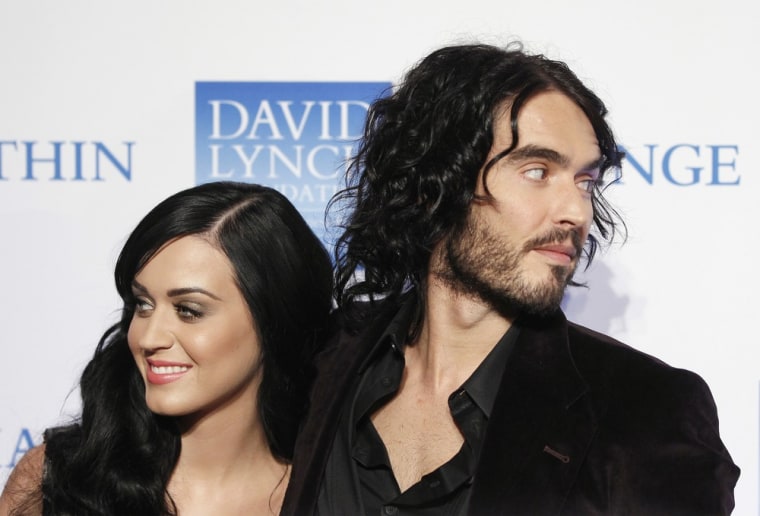 While Perry admitted that her constant touring played a major role in the relationship's demise, she hints of a bigger underlying reason for the divorce, but declined to elaborate.
"I felt a lot of responsibility for it ending, but then I found out the real truth, which I can't necessarily disclose because I keep it locked in my safe for a rainy day," she said.
Perry also revealed the real truth about her much-publicized on-and-off relationship with singer John Mayer, refuting claims that she only dated Mayer to get revenge on Brand.
"No, I was madly in love with him. I still am madly in love with him," she said. "All I can say about that relationship is that he's got a beautiful mind. Beautiful mind, tortured soul. I do have to figure out why I am attracted to these broken birds."
While Perry and Mayer were "off" when she gave the Vogue interview (they most recently split in March), they've been spotted out together in recent weeks. Still, Perry insists that she's coming to terms with being single.
"I have to be happy being alone, and I am happy," she said. "I believe that I will be loved again, in the right way. I know I'm worth it."