It's not every day that there's a guest  who can get away with humping Hoda's head, but today, one did: BAMBINO!
Kathie Lee's beloved teacup Malti-poo came by to test a study that suggests dogs will comfort any crying human, even if it's a stranger. Either Bambino lacks general empathy or he can spot a faker, because Hoda did her best Oscar-clip-worthy Meryl Streep weep, and he ignored her.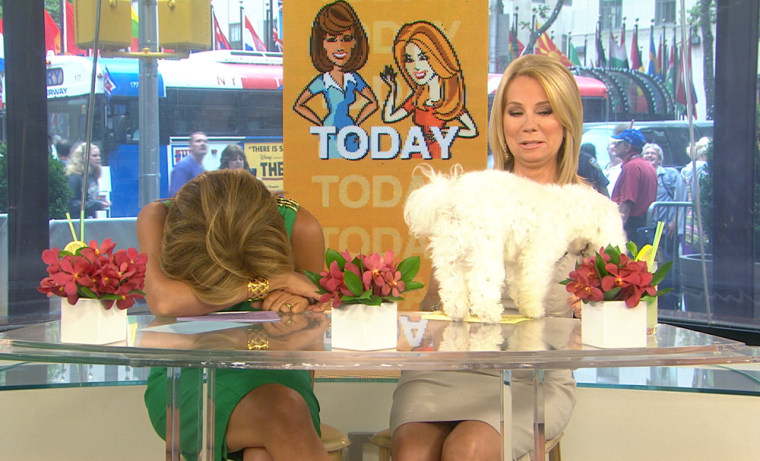 He knows false sentiment when he sees it! Bambino doesn't play.
He was, however, more than happy to let KLG assault Hoda's hair with his tiny body. Come back soon, B! We'll miss you.
Julieanne Smolinski is a TODAY.com contributor. She can't wait until cloning is a reality so EVERYBODY can have their own Bambino.
More: What do you want more: sex, or new sandals?