One of the many exciting moments of last night's Oscars telecast may have been Angelina Jolie's stunning (if somewhat nonsequitur) thigh reveal.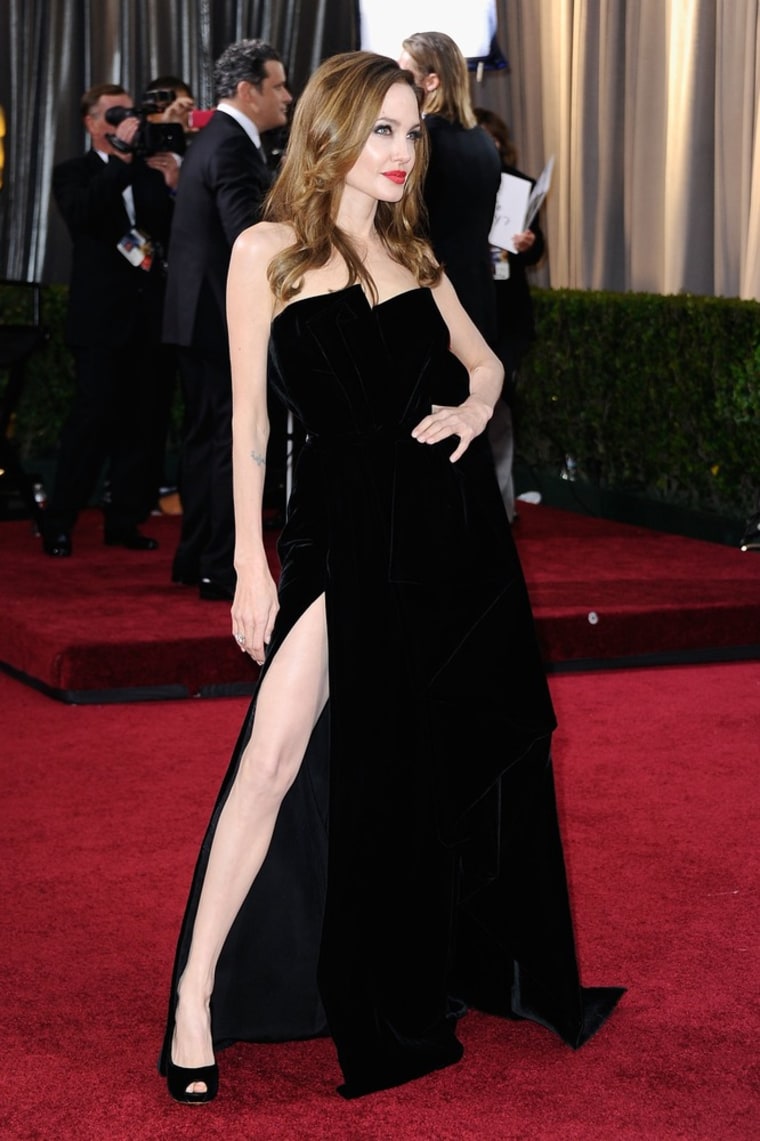 If you somehow missed it, KLG helpfully recreated the moment this morning, as did Al Roker and Ann Curry.
What can we say? The girl has stems. Kathie Lee may want to take her celebrity impressions on the road, although it was very restrained of her to decline attempting the "J.Lo."
More: Al and Ann do 'The Angelina'
Who wore it best? Vote for your favorite red carpet look
Julieanne Smolinski is a TODAY.com contributor. She doesn't get what's so weird about standing like that, like all the time.