Kathie Lee is no stranger to the stage, so she looked right at home pretending to be herself on Broadway… on TV.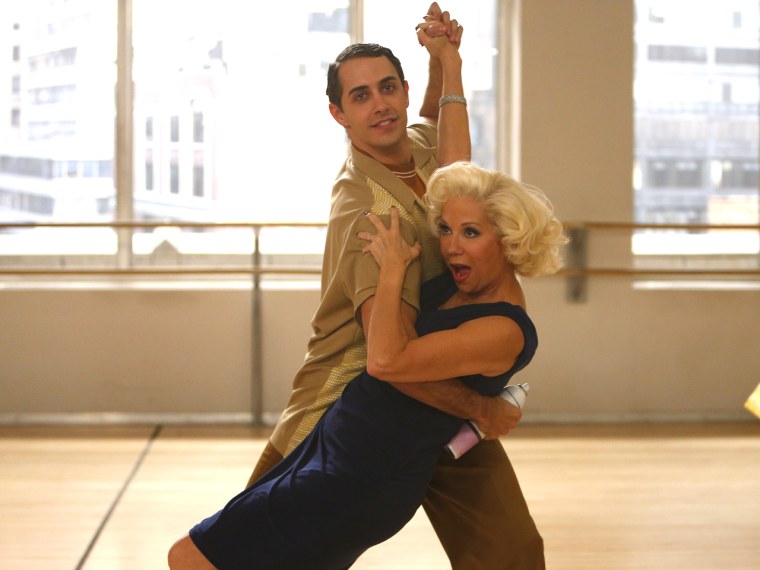 Let's back up. A few weeks back, Kathie Lee alluded to her upcoming guest spot on "Smash," and today we got to see a little bit of herself as herself on the show. The drama revolves around the staging of a Marilyn Monroe musical, and KLG got to mambo along with Megan Hilty to "Twentieth Century Fox."
Hoda was a little jealous, exclaiming "I didn't know you were going to do all that!"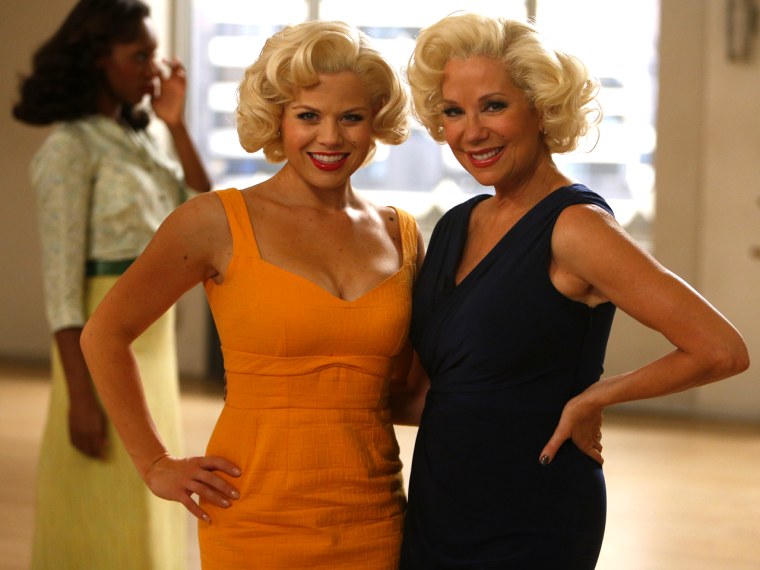 "I didn't know til I got to Queens that, 'Oh by the way, you have your dancing shoes? You're gonna be in a number," said KLG.
The ladies implore you to tune in for "fantastic performances and lovely, lovely people."
The show airs Saturday night at 8/7 central on the home of KLG, NBC.
Julieanne Smolinski is a TODAY contributor whose mother really loves "Smash."