Julianna Margulies is a Golden Globe and Emmy-winning leading lady of prime-time, but back in 1994, when she filmed the pilot for "ER," she wasn't exactly a household name.
And she didn't think she ever would be — at least not until she got a career jumpstart from co-star George Clooney.
On Tuesday night, Margulies told "Late Night" host Seth Meyers that she got emotional when she spoke about the actor at his recent AFI Life Achievement ceremony "because, honestly, I owe my career to George Clooney."
When Meyers suggested that perhaps it was a mutual debt between them, given their chemistry on "ER," Margulies interrupted him.
"No, no — let me explain," she said. "I seriously owe my career to George Clooney, because my character died in the pilot of 'ER.' And I was about to sign on to a not-very-good sitcom, because I came back to New York and I needed a job."
But the man who played Dr. Doug Ross had another idea.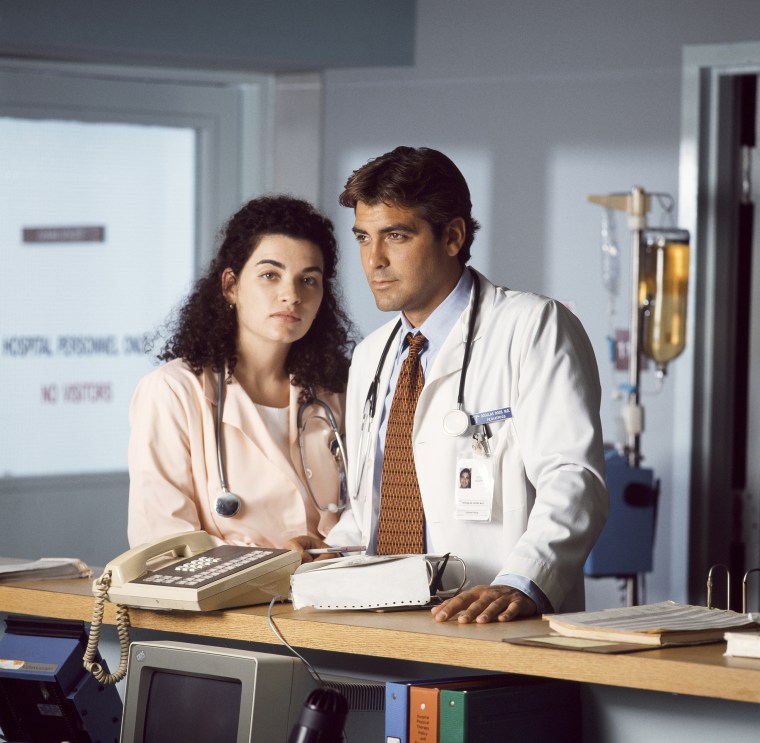 "He called me out of the blue, kinda put his neck out on the line for me, and said, 'I overheard that your character tested well (in the pilot),'" she recalled, noting that he added, "If I were you, I wouldn't take another job because I think they're going to bring you back to life."
And his hunch was right.
On Clooney's advice, she waited and eventually got the good news that her character, nurse Carol Hathaway, would somehow survive.
Meyers dubbed that Clooney's "biggest save on 'ER,'" and given Dr. Ross' track record at County General Hospital, that's really saying something.