George Clooney was the man of honor at the American Film Institute's Life Achievement Award Gala Thursday night, but the real honor came when his wife, Amal Clooney, took the stage to tell everyone about her "great love" in an emotional and heartfelt speech.
Standing before a crowd of the actor's friends, former co-stars and industry peers, the 40-year-old human rights attorney said it was easier "to address a court on behalf of detainees than to speak publicly, as I am doing for the first time tonight, about my husband." She began by simply sharing "a few things you may not know about George."
For instance, he's a man of manners.
"He is a gentleman in every sense of the word and in a way that seems so rare these days and perhaps even outdated," she explained.
She also noted that the 57-year-old star is "incredibly generous" — whether he's visiting the elderly at a local nursing home, hosting fundraisers or "spoiling loved ones" by giving out suitcases filled with $1 million.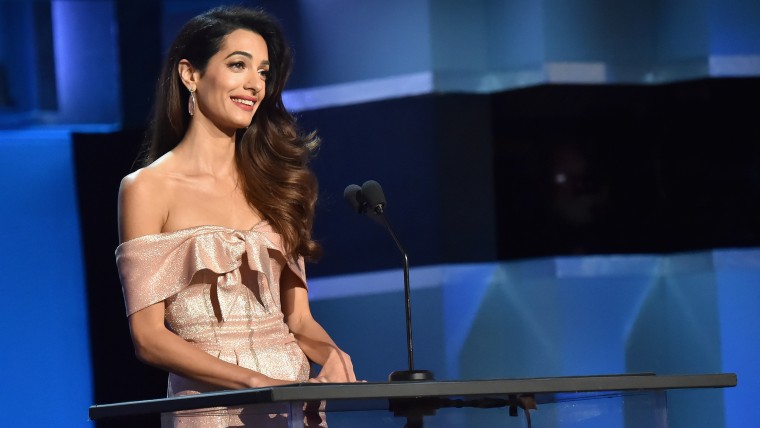 Amal spoke of George's love of pranks, passion for causes close to his heart and his knack for picking "good fights." But then she shifted her focus from highlights about the man's life to details about the man she fell in love with.
"Although George modestly attributes much of the success we are celebrating here tonight to luck, I think it's incredible talent and character that got him here," she said, adding, "And these attributes also make him an amazing husband and father."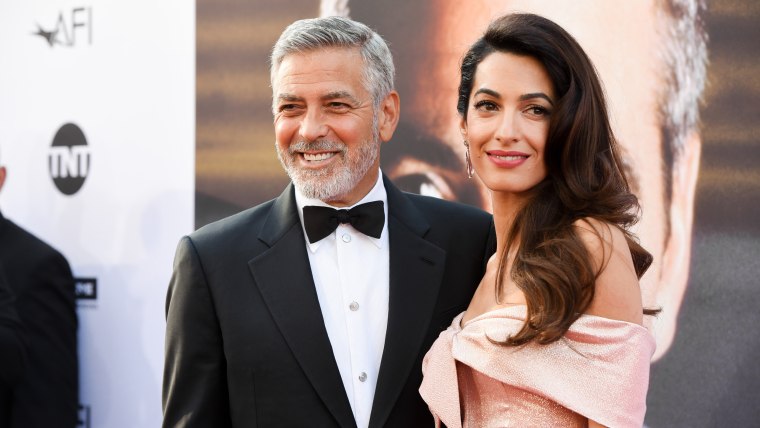 "I met George when I was 35 and starting to become quite resigned to the idea that I was going to be a spinster," Clooney said. "Then we met and started hiding out in my London flat and very soon it felt like, no matter what happened, I would never want to be with anyone else."
Speaking more candidly in public that she ever has before about their relationship, the mother of two opened up about their early days together and their enduring love.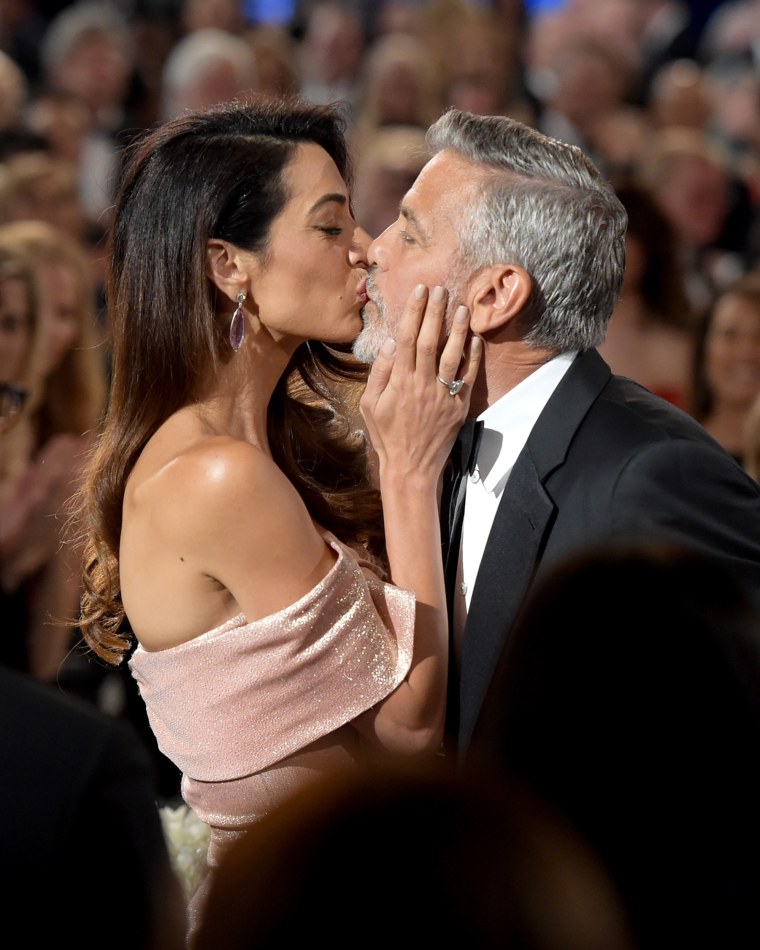 "I couldn't sleep when we were apart, and I'm told that I would display a particular grin and head tilt when reading his text messages or the letters he would hide in my bag," she continued. "Five years later, none of that has changed: He is the person who has my complete admiration and also the person whose smile makes me melt every time."
Then, she addressed her husband directly.
"My love, what I have found with you is the great love I always hoped existed. And seeing you with our children, Ella and Alexander, is the greatest joy in my life."
As for their twins, who turned 1 on Wednesday, she said that even though they haven't yet "worked out that 'da-da' is actually Batman, a talking fox, and friends with Mary Poppins," she knows how they'll feel when they do.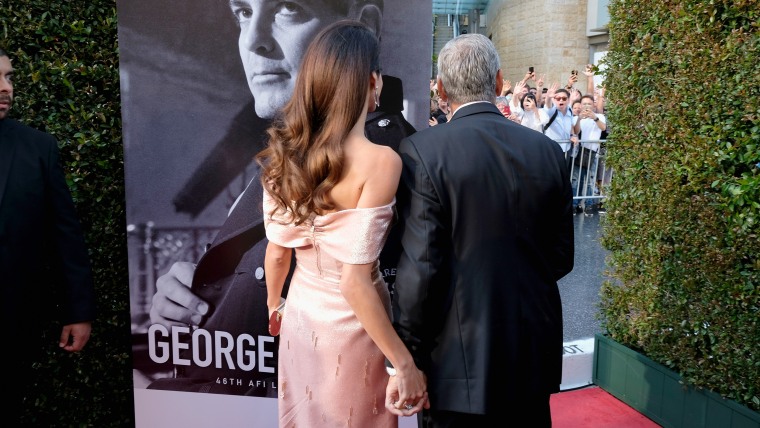 "I'm so proud of you, my love," Clooney told him. "I also know that when our children find out not only what you have done but who you are, they will be so proud of you, too."
See her speech, as well as those of others who gathered to roast and toast the actor, on Thursday night, when the AFI Life Achievement Award Gala airs on TNT June 21.