Jonah Hill is serious #BigBrotherGoals. The "21 Jump Street" actor recently took to Instagram to show his support for younger sister Beanie Feldstein in the most epic way possible: with a tattoo of her name across his forearm.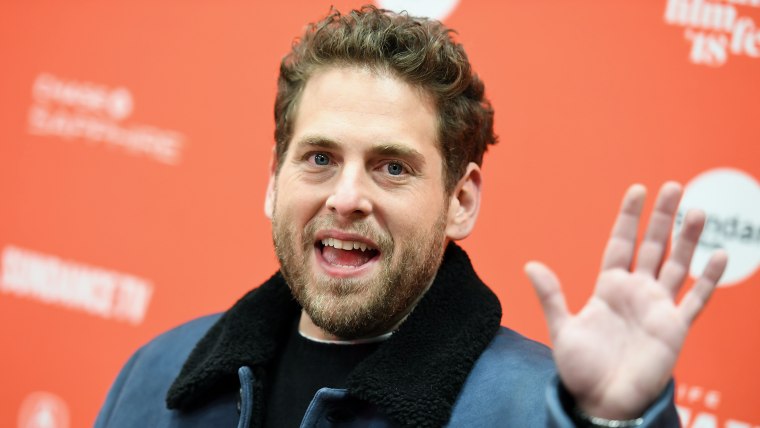 "HELLO, BEANIE!" he captioned the selfie, in which he shows off his freshly inked arm in the mirror. The phrase is a nod to Feldstein's first role on Broadway, as Minnie Fay in the Bette Middler-led "Hello, Dolly!"
Feldstein, 24, giddily reposted Hill's photo with her own sweet caption: "Somebody wants to put on his Sunday clothes!!! @jonahhill - this is NEXT LEVEL. Love you!"
The brother-sister duo, who have a 10-year age gap, have never been shy about showing their support and love for each other. Earlier this month, Feldstein shared a throwback photo of the pair, calling an elementary school-aged Hill "my best friend!" (The "Lady Bird" actress is an adorable, bald little baby in the image).
Hill, 34, snagged the photo for his own Instagram account and shared his thoughts on their relationship. "@beaniefeldstein just posted this. As always, I'm copying her because she's cooler and the leader of us two even tho she's ten years younger," he wrote. "My hero and my best friend. And now she's going to make fun of how earnest my Instagram posts are. But too bad Beanie, you taught me to be myself. And I'm sappy AF. Whatever."
The breakout star has even convinced Hill to take an interest in Broadway, which was no easy task.
"My brother Jonah, I think, took a little while to come around," she told People. "But now he loves theater and he wears his 'Hello, Dolly!' hat around wherever he goes. And I made him watch the 'Merrily We Roll Along' documentary … and one day I came back from whatever I was doing and I had 10 texts from him and it was like, 'Beanie, I love ('Merrily We Roll Along' composer Stephen) Sondheim. I'm obsessed with him. Like, yes! Finally. He's coming around. He's starting to get it more."