Ah, the early '80s — when funk was hot on the charts, musical variety shows were still all the rage and, of course, Jimmy Fallon and Pharrell Williams were a hit R&B duo.
Well, they weren't exactly a hit.
Singer, songwriter and "Voice" coach Williams joined Fallon on "The Tonight Show" Wednesday, and they took a trip down memory lane with a look back at the musical act they both loved (and both portrayed) — Afro & Deziak.
In a series of retro "clips," which were actually created on the fly thanks to some quick-change costumes, the guys sang all their faux oldies. Who could forget their "Girl, I'm Going To Get You in The Mood," "Girl, I'm Going To Give You What I've Got" or, maybe the best of all, "Girl"?
Everyone, that's who!
"I feel like they didn't practice enough," Fallon said breathlessly after racing back to his desk following the first Afro & Deziak performance.
Despite that, Williams defended the silly songs. "You've got to understand, those were different times," he joked.
Indeed.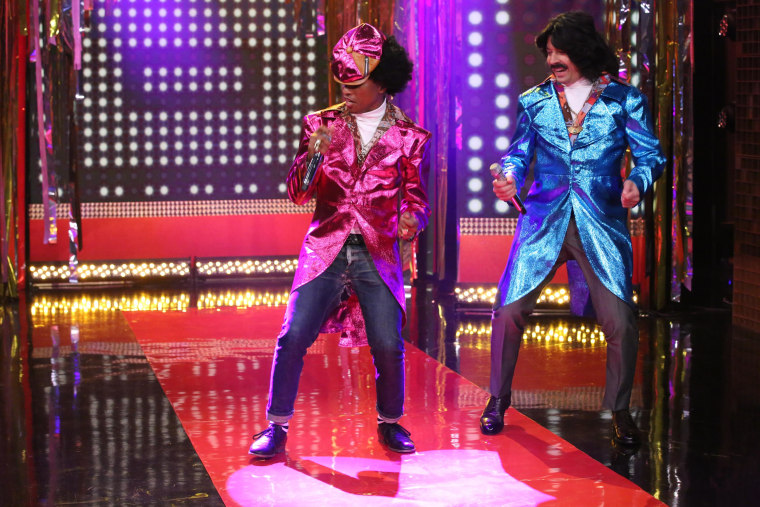 Check out the video for the songs, the shimmering jackets and the mustache that just wouldn't stay put.
Follow Ree Hines on Google+.