Entertainment Weekly has just named its Entertainer of the Year, and it's none other than late-night laugh maker Jimmy Fallon.
From his stint on "Saturday Night Live" to his "Late Night" tenure, Fallon's had nighttime audiences captivated for quite some time. But given his February move to "The Tonight Show," the 2014 honor seems like perfect timing.

And there's no need to look beyond Tuesday night's "Tonight Show" to see a prime example of what makes Fallon perfect Entertainer of the Year material — and what makes "Nightly News" anchor Brian Williams his perfect comedy cohort.
In what's become a semi-regular gag, Fallon and Williams slow jammed the news. But while immigration was the topic du jour, some of the best bits had nothing to do with political policy.

(Check out the full clip to see the funnymen swap news bits and hilarious personal barbs.)
Since taking over as host of the long-running talk show, Fallon's made his mark with must-see content such as star-studded skits, musical sendups and wild games — and those slow jams.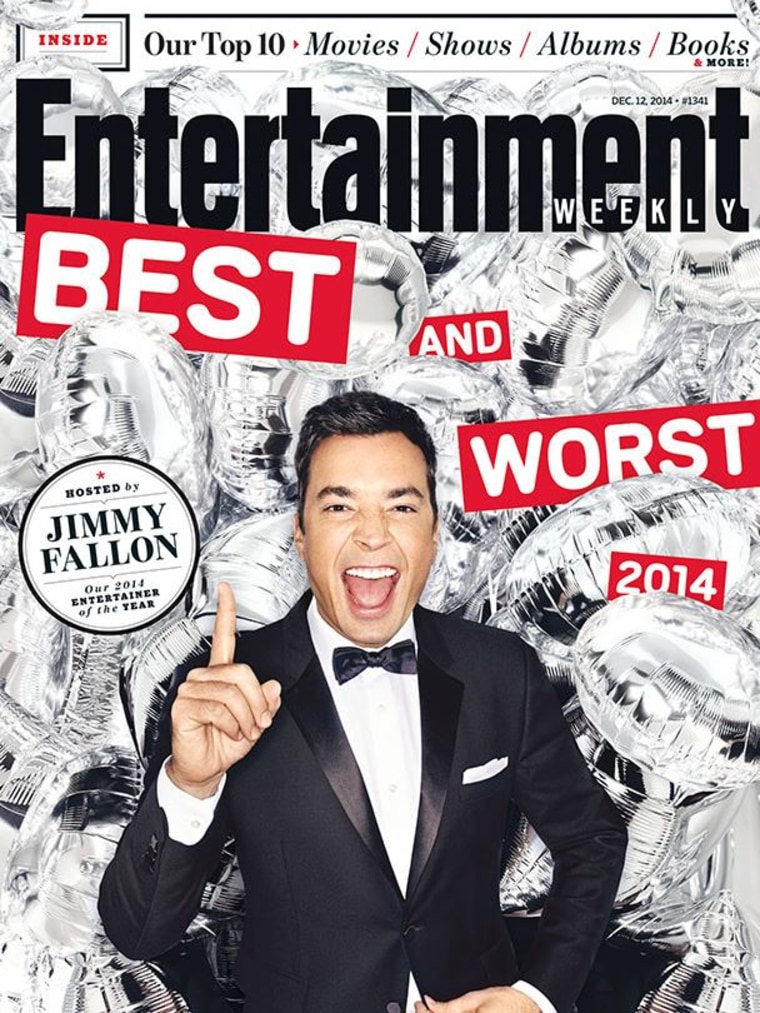 But when Fallon learned of his EW honor, he was quick to share it with those who work behind the scenes on "Tonight."

"We honestly have the best human beings for this job possible," he told the magazine. "They're bleeding for the show. Everybody's at their 'A' game." 
No one more so than Fallon himself.
See more from the Entertainer of the Year weeknights at 11:35 p.m. ET on NBC.

Follow Ree Hines on Google+.