It's over for Ben and Jen.
Ben Affleck and Jennifer Garner have officially filed for divorce nearly two years after announcing they were separating after a decade of marriage. A source close to the couple confirmed the news to TODAY.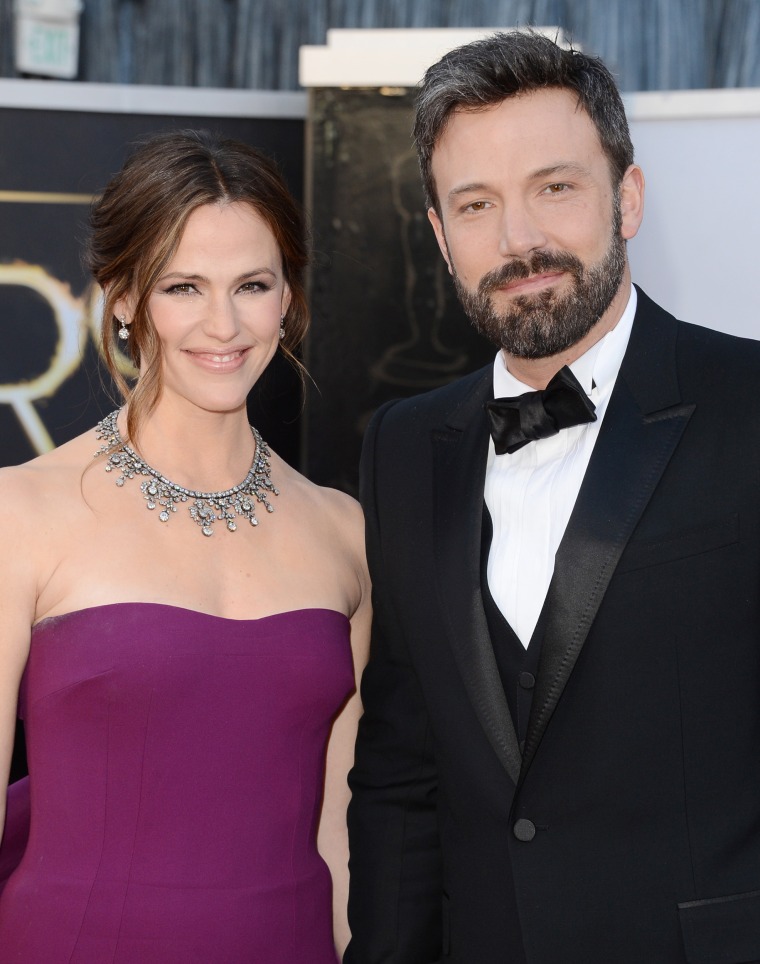 The Hollywood stars filed the divorce papers together, according to People, and both are seeking joint legal and physical custody of their three children, Violet, 11, Seraphina, 8, and Samuel, 5.
The news may come as a shock to fans who were hoping the friendly exes would one day reconcile.
Garner, 44, and Affleck, 44, who continued to live together and to vacation together with their children, frequently piled on praise for each other during interviews.
Affleck announced last month that he'd completed rehab for alcohol addiction and credited his "co-parent" for her support.
He gushed about Garner in December, calling her "the world's greatest mom."
Last year Garner called Affleck "the love of my life."
RELATED: Ben Affleck praises ex Jennifer Garner as the 'world's greatest mom'
The actors had been spotted together frequently over the past few months, and spent the holidays together with their kids in Montana, reports People.
A source told the magazine the split is "super amicable."
Another source adds, "(Affleck and Garner) always planned to divorce despite what people said...They just did it the way they wanted to and did what was best for their kids. There was no catalyst, it was just time. Nothing has changed, they are and still will be putting their kids first."