Could there be more "Friends" nostalgia?
Former "Friends" co-stars Matt LeBlanc and Matthew Perry met up in London's West End over the weekend. The actors, who played roommates and best buds Joey and Chandler on the classic NBC sitcom, chatted at the Playhouse Theater after a performance of Perry's debut play, "The End of Longing."
Perry, 46, both wrote and stars in the dark comedy, which tells the story of an alcoholic photographer whose life gets messy in Los Angeles.
LeBlanc, who was there to cheer his pal on, delighted fans by sharing a backstage photo of the dapper duo on Instagram.
"Went to see 'The End Of Longing' last night and ran into this dude," LeBlanc, 48, joked in the photo's caption. "He and the cast were great. Way to go bro."
RELATED: 'Friends' cast reunites for James Burrows tribute: See the 6 best moments
For the show's fans, it's a thrill to see the actors hanging out together, especially since Perry was the only "Friends" cast member absent from a recent reunion, part of a tribute to legendary television director James Burrows that aired on NBC in February. Burrows is one of the masterminds behind some of TV's most beloved comedies including "Friends," "Cheers," "Frasier" and "Will & Grace."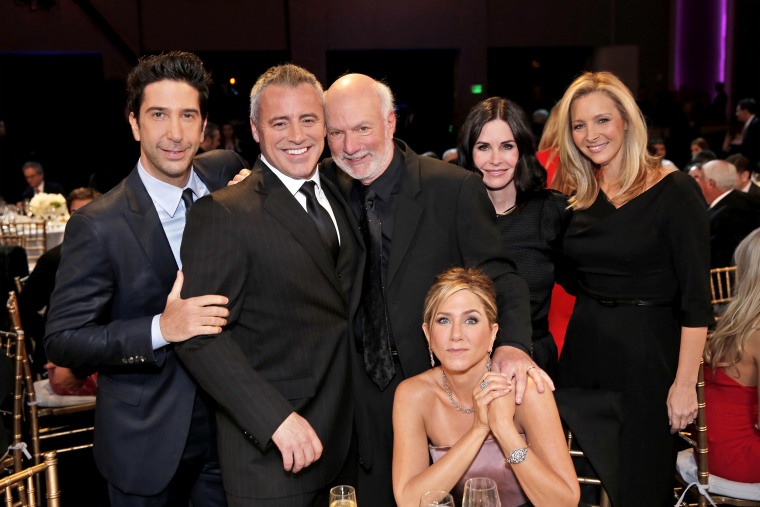 Though David Schwimmer (Ross), Matt LeBlanc (Joey), Jennifer Aniston (Rachel), Courteney Cox (Monica) and Lisa Kudrow (Phoebe) all showed up to give thanks to Burrows, Perry was already in London previewing "The End of Longing" before the play's big opening night. But the actor did manage to record a heartwarming video introduction of his co-stars — the closest we've come to a full-cast reunion.
RELATED: 'Friends' ended 12 years ago, but it's still one of TV's most popular shows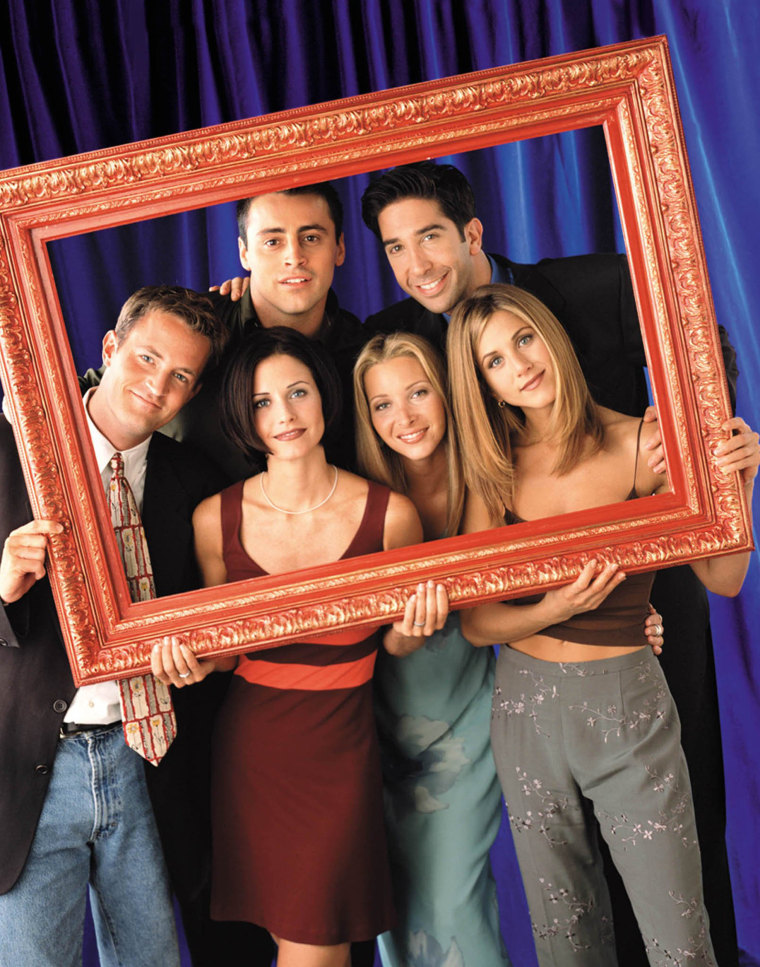 Still, fans old and new hope to someday see the entire gang together again. While "Friends" officially went off the air 12 years ago, these days it's more popular than ever — literally! A whopping 16 million viewers watch the show in syndicated reruns each week — one million more viewers than the show had in its heyday.
Here's hoping we see more "Friends" stars checking out Perry's new play.
"The End of Longing" runs through May 14.