Two weeks ago, fans were saddened to hear that singer Demi Lovato was hospitalized after an apparent drug overdose.
But on Sunday, the singer spoke out for the first time since her hospitalization, posting a touching message on Instagram.
"I have always been transparent about my journey with addiction. What I've learned is that this illness is not something that disappears or fades with time," Lovato wrote in the post. "It is something I must continue to overcome and have not done yet."
The 25-year-old pop star, who was found unresponsive at her Hollywood Hills home on July 24, had celebrated six years sober back in March, but friends say the star had recently been in a downward spiral, according to reports from TODAY's Natalie Morales. Paramedics issued Narcan on Lovato, a drug commonly used to reverse the effects of an opioid overdose.
Since then, Lovato, who recently released a song called "Sober," highlighting her struggles with addiction, has been recovering at L.A.'s Cedars-Sinai Medical Center. Her parents and ex-boyfriend, Wilmer Valderrama, have been by her side.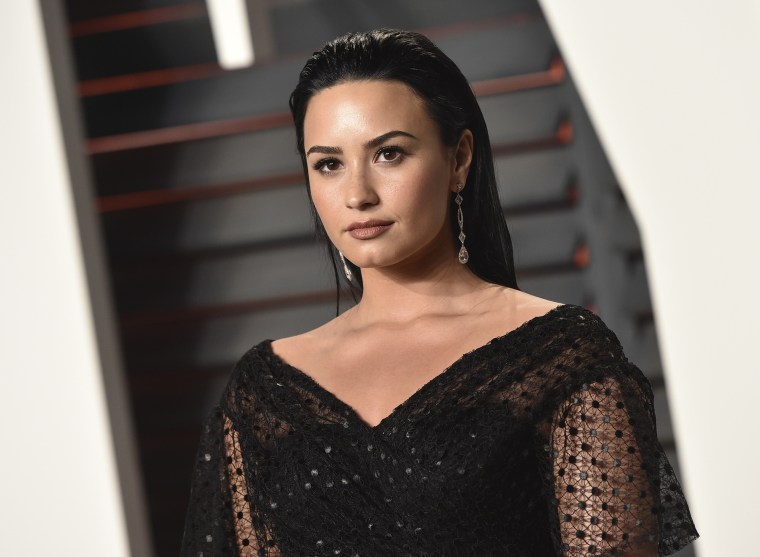 In her post, Lovato went on to thank God, her fans, her family, and the hospital staff for their support. "Without them, I wouldn't be here writing this letter to all of you," she wrote.
"I now need time to heal and focus on my sobriety and road to recovery. The love you all have shown me will never be forgotten, and I look forward to the day where I can say I came out on the other side," Lovato continued in her touching post. "I will keep fighting."
Support poured in from friends and fans alike. We're rooting for you, Demi.