Hoda Kotb and Jenna Bush Hager make a great pair.
The duo helped get Halloween started on TODAY by dressing as Sonny and Cher and lip-syncing to their classic hit "I Got You Babe."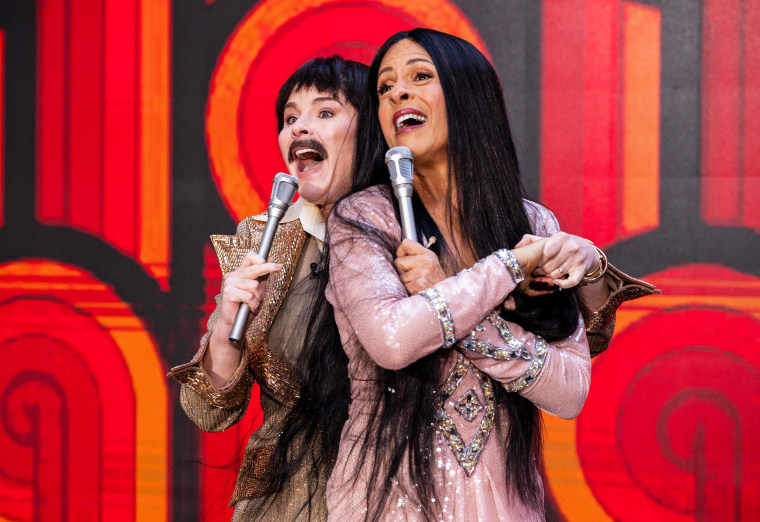 Hoda rocked a black wig to capture Cher's long, flowing locks while lip-syncing into a microphone and flinging her hair like Cher. Jenna had a mustache and wig to replicate Sonny Bono's messy mop cut.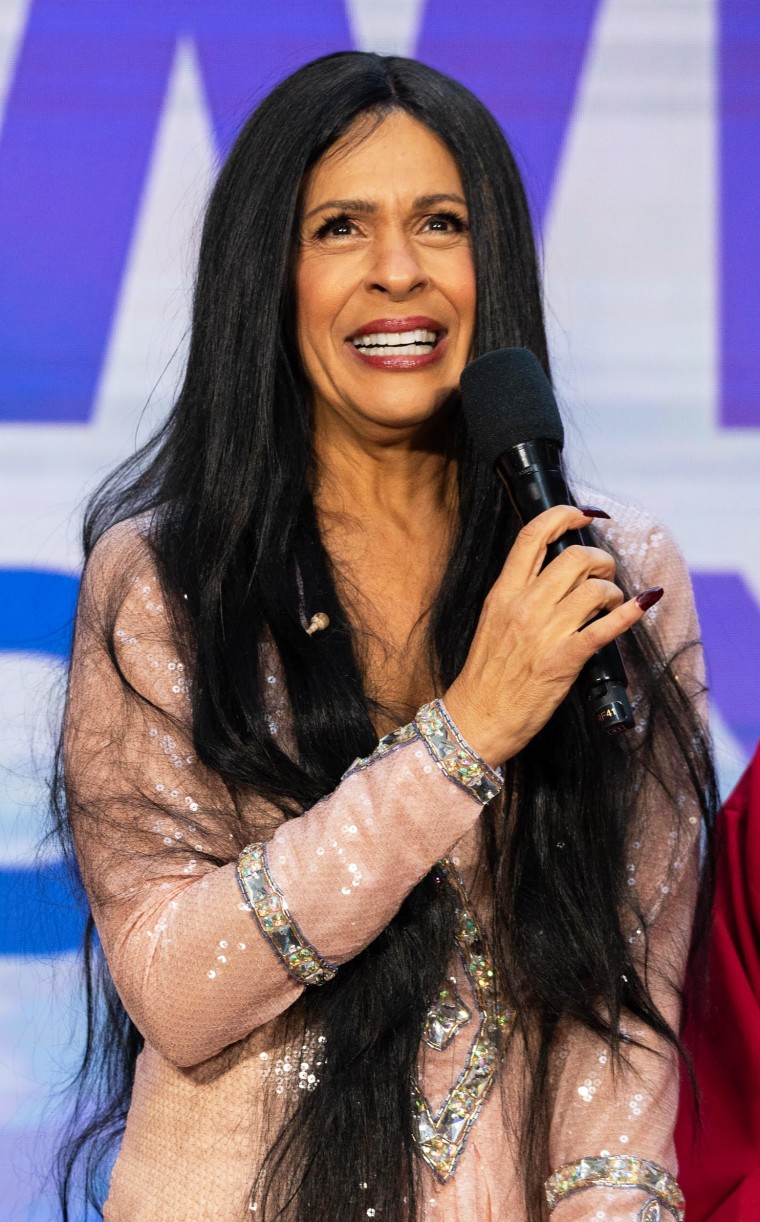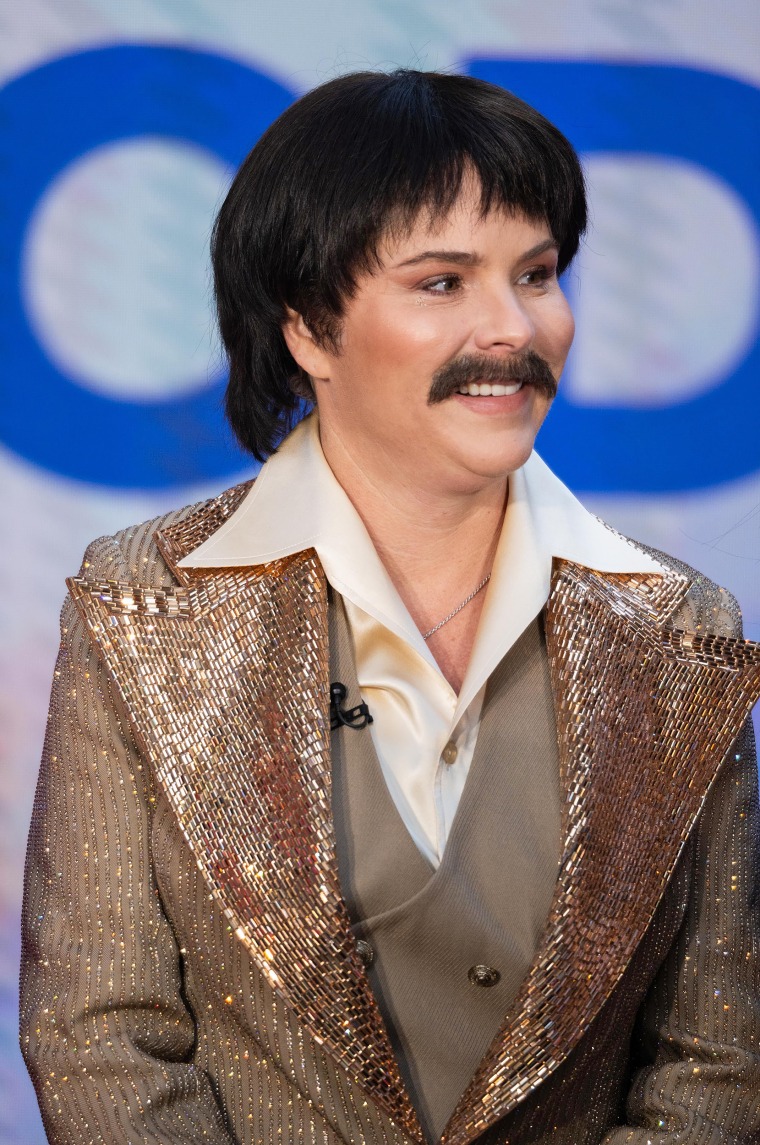 At one point, they grabbed hands and looked each other in the eye while continuing to perform along to the iconic track. Jenna even tucked Hoda into her arms and held her from behind while they swayed, before Hoda rolled back out as the performance ended, complete with a sneer from Jenna.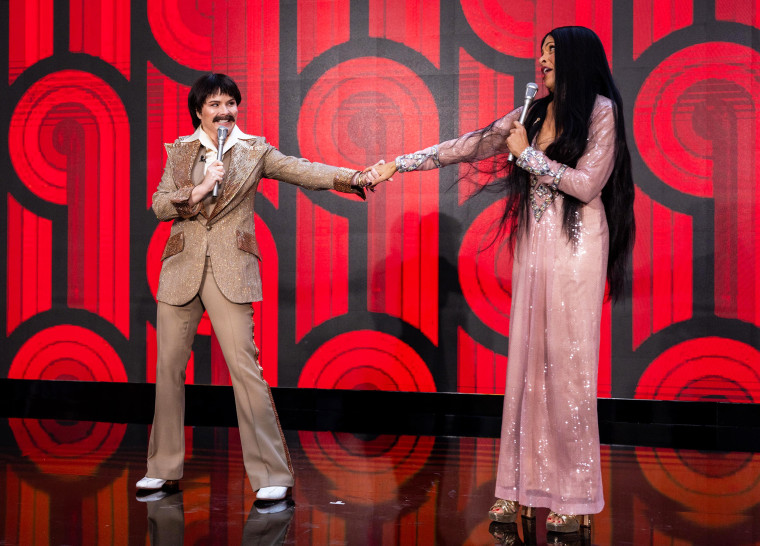 The duo's joint costume was part of a pop-centric musical Halloween celebration that featured the TODAY team taking on legendary artists and their biggest hits, with Kelly Clarkson introducing each act.
Carson Daly dressed as Neil Diamond singing "Sweet Caroline," Craig Melvin took on MC Hammer singing "U Can't Touch This," Dylan Dreyer — complete with a thigh tattoo — was Pink singing "Raise Your Glass," and Willie Geist had some fun as Harry Styles singing "As It Was."
Hoda and Jenna were not the only pair to give a famous duo a spin, either. Saturday TODAY's Laura Jarrett and Peter Alexander did their best Blake Shelton and Gwen Stefani while singing their duet "Happy Anywhere."
Other favorites included Al Roker as Lionel Richie singing "Dancing on the Ceiling," Sheinelle Jones doing a stellar Diana Ross singing "I'm Coming Out," and Savannah Guthrie putting an exclamation point on the festivities as Taylor Swift singing "Cruel Summer." Daughter Vale danced with her before the whole TODAY team came out for an epic dance party.