Hoda Kotb is a terrific newswoman and an awesome TODAY show co-host. But "Lip Sync Battle" is clearly what she was born to do.
Kotb brought the noise and the funk to Thursday night's battle, where she was pitted against "Live with Kelly and Michael" host and former NFL player Michael Strahan. Based on teaser videos released yesterday (and perhaps because we're a tad biased toward the TODAY family), we were pretty sure Kotb had the edge.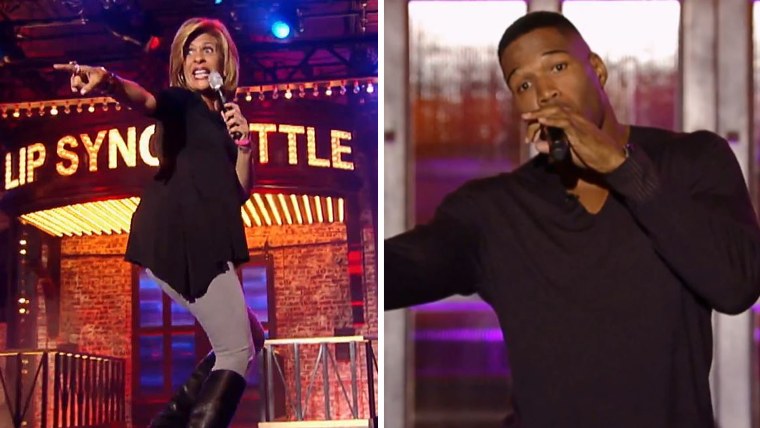 And she proved us right!
For her first song, Kotb sassily strode around the stage with her version of Sir Mix-A-Lot's "Baby Got Back" from 1992, even offering up a partial twerk (or so it seemed).
But her take on Mark Ronson and Bruno Mars' "Uptown Funk" from last year was what really set things on fire. Kotb donned a fedora (a la Mars) and pink jacket, and used backup dancers to completely own that uber-popular tune.
Strahan did his best with performances of Fergie's 2006 song "London Bridge" and Bell Biv DeVoe's "Poison" from 1990, but as charismatic as he is he just couldn't compete with a woman who has lip syncing in her blood. (And who did her best to fill up her Twitter feed with comments about the show.)
Do we really need to tell you who actually won? Check out both performances — they'll make you want to get up and dance!
"Lip Sync Battle" airs Thusdays at 10 p.m on Spike; you can watch last night's show here.