Divorce may mean the end of a marriage, but Hilary Duff has learned that it doesn't have to mean failure, shame or even the end of that love.
On Tuesday, the "Younger" star went public with details about her private life, including her marriage to Mike Comrie, their split and her future.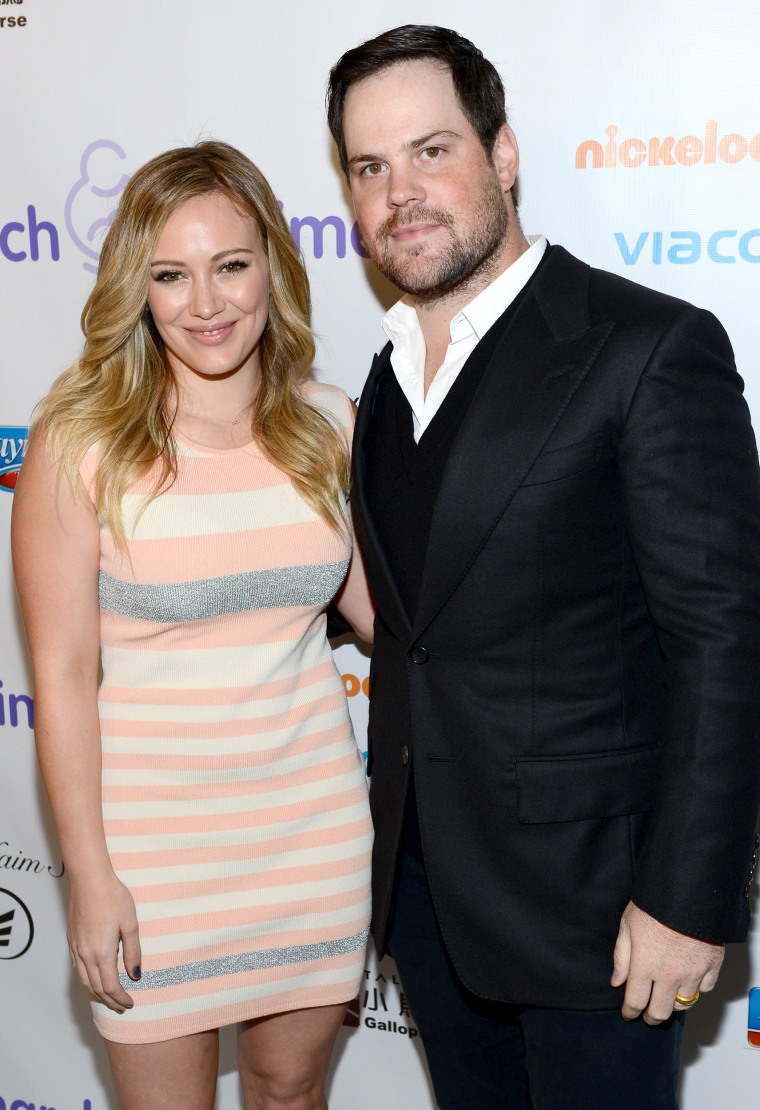 "When we were deciding to get married, I was totally down and I felt totally ready," she told co-star Nico Tortorella on his "Love Bomb" podcast. "I had already been working as an adult since I was 12 years old, so 22 doesn't seem that crazy to get married."
RELATED: Hilary Duff opens up about being a mom: 'You're always worrying
She and the now-retired hockey player swapped "I dos" in 2010. Two years later, they welcomed their son, Luca. But two years after that, they announced their separation.
"I wasn't shamed because I got a divorce," the actress insisted. "(Marriage) is a sacred thing; obviously, it's something to be taken very seriously. I was so happy to be married, and I think that I was in a very successful marriage for a long time."
Duff went on to explain that the relationship was "based on love," and that she and Comrie parted "in a very loving way."
"I can't imagine going through that process with anyone but him, and he continues to be my very good friend," she shared. "That's honestly speaking from my heart."
RELATED: Hilary Duff has 12 tattoos — and just got a new one!
And while she can't imagine going through a divorce with anyone but him, she's not so certain she can see herself going through a marriage with anyone else, either.
"I don't feel the need to get married again," Duff explained. "As much as I was ready and excited, you're like, 'Oh, next step: We get married!' That is the traditional person that I'm talking about; that's inside of me or however I was raised. But I don't feel the need. I got to have the experience and it was awesome."
RELATED: Hilary Duff's hilarious '90s Glamour Shot is nothing short of spectacular
Still, the 29-year-old, who's currently dating personal trainer Jason Walsh, isn't complete ruling it out.
"I guess if it mattered to someone else that much, I would consider it," she added.
Follow Ree Hines on Twitter.