Nearly 20 years ago, Billy Zane took on the role of a lifetime: As wealthy, snooty Cal Hockley in "Titanic" — the man who was a very bad match for fiancée Rose DeWitt Bukater (Kate Winslet).
And, no, he was not nice to her at all and showed his true stripes when the ship was going down. But Zane had to stand up for Cal on TODAY Monday when asked about playing the ultimate villain in the movie.
MORE: Kate Winslet reveals how Rose could have saved Jack's life in 'Titanic'
"He was misunderstood!" cried Zane. "I wasn't the iceberg! I did not drown 2,000 people."
Zane, who's now starring as a dubious lawyer in Freeform's mystery drama series "Guilt," says people approach him "every day" to talk about the role.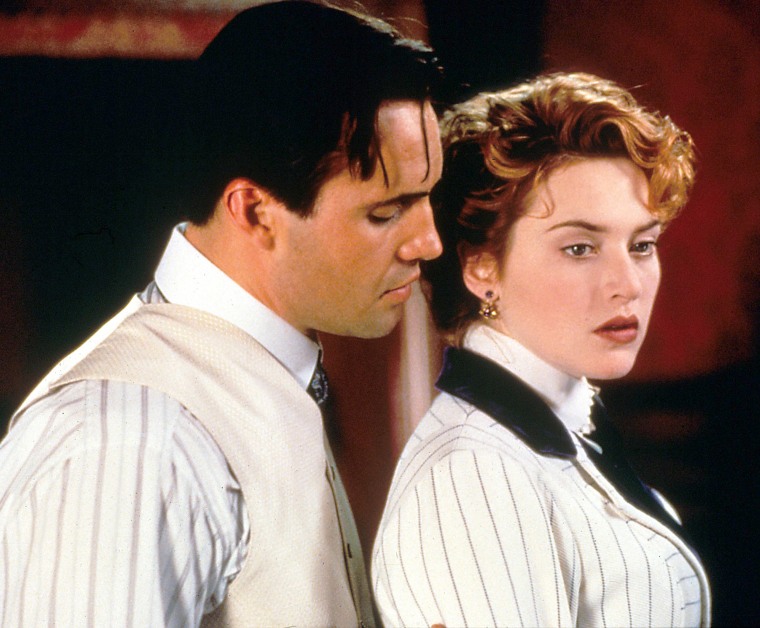 "Where's the diamond?" he says they ask. Also, "I don't know what [Rose] was thinking!"
So what's his take — should Rose have gotten in the lifeboat with him and stayed out of the freezing waters, or did she make the right chance to nearly freeze to death in the ocean with Jack?
"Sure!" he said, and noted about Hockley, "I think he found redemption by the end. I wish he had found her on the Carpathia [the ship that rescued the Titanic survivors] and was able to right his wrongs."
MORE: Titanic II! Replica of doomed ship to set sail
Well, somebody's got to stand up for Cal, right?
"Guilt" airs on Freeform (formerly ABC Family) on Mondays at 9 p.m.
Follow Randee Dawn on Twitter.