If advance buzz is any indication, scores of film fans will head to see "Gone Girl" this weekend. Starring Ben Affleck and Rosamund Pike as Nick and Amy Dunne, troubled spouses who enter the national spotlight when Amy vanishes from the couple's Missouri home, the movie offers a rare trifecta: a strong cast, an A-list director and a ripped-from-the-headlines script adapted from an immensely popular suspense novel.
Still deciding whether to hit the theater when the movie opens on Friday? Here are four reasons to buy a ticket — and what to look for when the lights go down.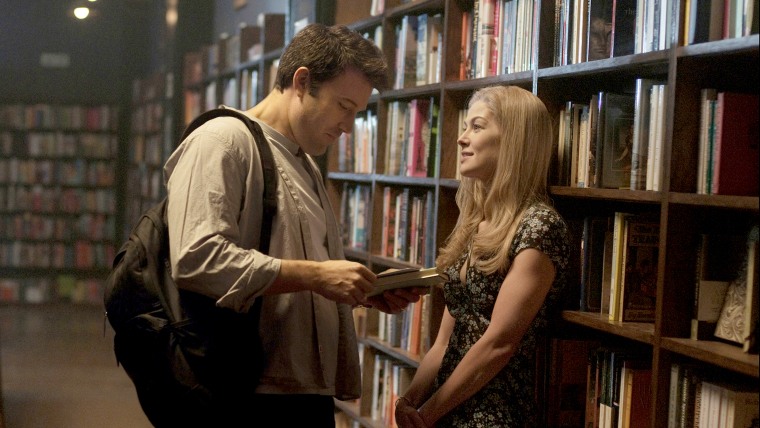 If you loved the book
Look for: Plenty of thrills, if few surprises

In Gillian Flynn's 2012 best-seller, Nick and Amy's dueling narratives raised more questions than they answered, resulting in a white-knuckle page-turner readers couldn't put down. Why does Nick repeatedly fib to detectives? Can Amy's damning diary entries be trusted? And what lies at the end of the scavenger hunt she planned for the couple's fifth wedding anniversary? Despite early rumors that Flynn revised the twist ending in her big-screen adaptation, film critics report that the plot has pretty much stayed the same. No matter: Most say the story remains intensely gripping — even if you know the spoilers.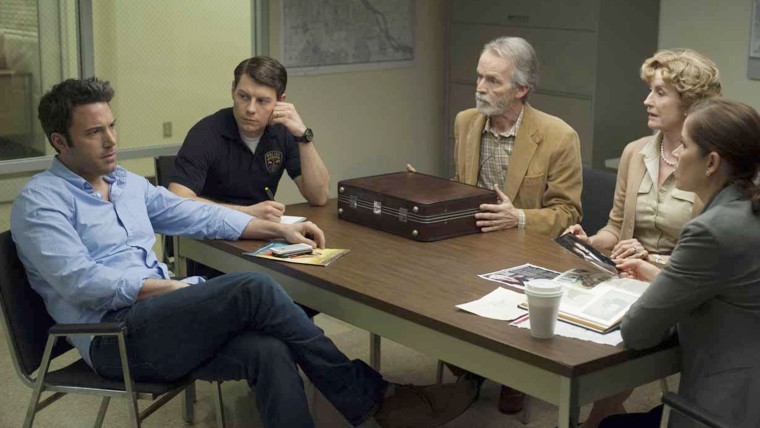 If you're a Ben Affleck fan (and you've forgiven him for "Gigli")
Look for: The star in pure performance mode


Affleck has spent nearly as much time behind the camera as in front of it in recent years, helming acclaimed films like 2012's "Argo" and 2010's "The Town." In a chat on TODAY Monday, the star told Matt Lauer that his acting gig in "Gone Girl" almost didn't happen due to another directing project under way. "I was prepping, I was going, I was hiring people," Affleck said of the conflicting film. His plans changed when "Gone Girl" director David Fincher reached out. "He's one of these directors that I've always admired," Affleck explained. "So I thought, You know, I can do (my other project) later." Not a bad call: Affleck's performance is already garnering awards chatter, with reviewers calling his portrayal of Nick uncanny and perfect.
If you'll watch anything David Fincher directs
Look for: A unique take on emotional themes


The Oscar-nominated auteur is famous for bringing technical mastery and chilly precision to crime thrillers like "Se7en," "Zodiac," and "The Girl With the Dragon Tattoo." "Gone Girl" goes beyond the police-procedural template to weave in issues such as family illness, small-town post-recession malaise, and the unspoken resentments that can make a marriage crumble. Fincher fans will be eager to see how these more intimate subjects play through the director's bleak lens.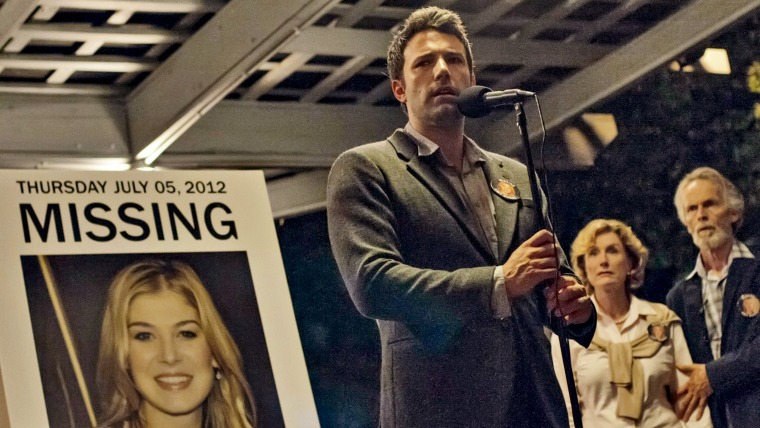 If you're a news junkie — or a junkie for news about the news

Look for: Darkly funny jabs at cable crime coverage


Amy's mystery abductor isn't the only villain in this story. Almost as bad? The 24/7 news cycle. As investigators home in on Nick as a potential suspect, sensationalistic reporters rush to pronounce his guilt by analyzing his facial expressions and body language. Don't be surprised if some of the film's fictional journalists seem familiar: Missi Pyle, who plays vituperative cable host Ellen Abbott, told TODAY last week that she prepped for the role by watching clips of Nancy Grace.