The entire four-part "Gilmore Girls" revival debuted on Netflix over the long holiday weekend, and fans who followed up their turkey binge with a viewing binge had a lot to digest when it was all over.
Spoiler alert! If you haven't finished watching "Gilmore Girls: A Year in the Life" yet ... what are you waiting for?! Details about the very end of the final scene lie ahead.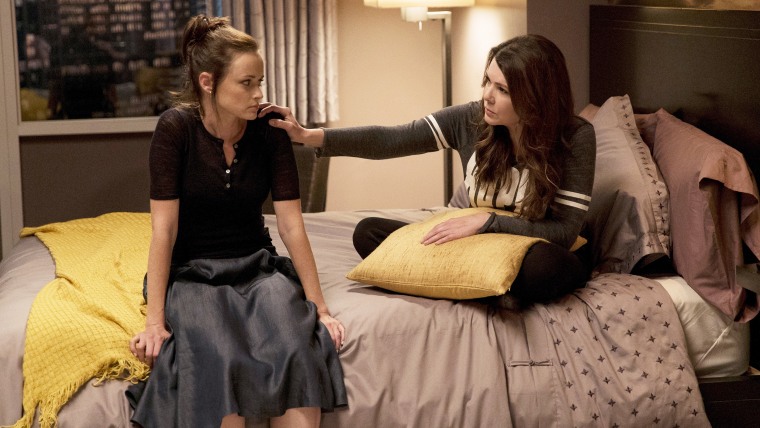 Show creator Amy Sherman-Palladino has had four little words in mind for the end of the series since before the first episode ever aired back in 2000, and as it turns out, those words weren't "more coffee now, please!"
Instead, they were ...
Rory: "Mom?"
Lorelai: "Yeah."
Rory: "I'm pregnant."
Oh, and here's a bonus word from the rest of us: "Whoa!"
RELATED: 15 perfect gift ideas for fans of 'Gilmore Girls'
"I was really surprised!" Alexis Bledel, who plays Rory, told Entertainment Tonight. "That was not what I was expecting at all."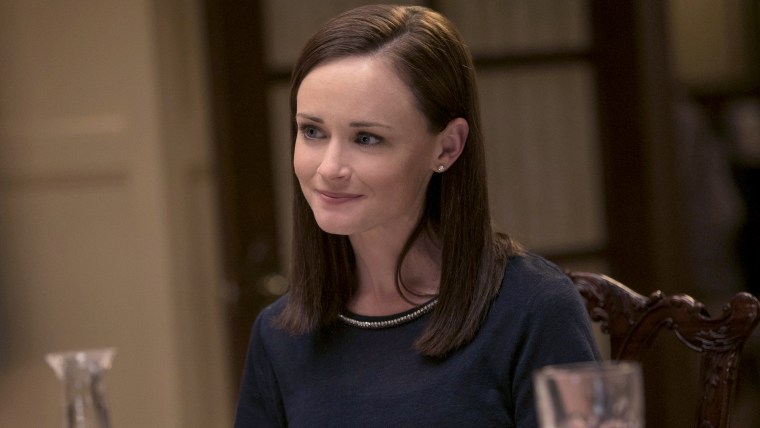 "I couldn't have imagined that that would be the conclusion that Amy wanted," the 35-year-old explained. "But then, once I sat with it for a little while, I figured of course — it's full circle. It's an ending that only Amy could design."
With Rory's pregnancy, the Gilmore story goes back to the beginning — the daughter will soon be a mother.
Of course, that plot twist has fans wondering about something else: Who's going to become a father?
Could it be Logan? The revival gave us reason enough to suspect him. Or maybe it's Paul? Or Pete or whoever that guy was that she was kinda-sorta-definitely dating (until he dumped her via text). Then again, there was that one-night Wookiee.
And never count out Jess — even when there's no real reason to count him in.
RELATED: Oh, baby! Did 'Gilmore Girls' just reveal a huge hint about the reboot?
Of course, ultimately, if the story has really gone full circle, then there might not be any man in the life of single-mom Rory. But it's too soon to say.
That's because the end of "Year in the Life" might not be the real end of "Gilmore Girls."
"We really had a very specific journey in our minds and we fulfilled the journey," Sherman-Palladino recently told The Hollywood Reporter. "So to us, this is the piece that we wanted to do. And the whole thought about, 'Is there more, is there more, is there more?' — this has to go out into the universe now. We've got to put this to bed."
But after that? She added, "And then whatever happens, happens."
RELATED: Jimmy Fallon is suddenly a 'Gilmore Girls' superfan — and he's Team Jess
As for Bledel, she told ET, "It all depends on the story."
Follow Ree Hines on Twitter.