Jimmy Fallon is hooked on "Gilmore Girls" like Lorelai and Rory are hooked on coffee. But unlike the leading ladies' love affair with java, Fallon's feelings about the gang from Stars Hollow are totally a plot twist.
The "Tonight Show" host never tuned into the addictive dramedy during its original run, but with the Netflix revival a little more than a week away, he's now in full marathon mode.
"I watch 'Gilmore Girls' every night before I go to bed," he confessed Tuesday. "I can't wait. I'm so excited. ... I just ended Season 4, and whoa!"
RELATED: The new 'Gilmore Girls' trailer is exactly what you've been waiting for
Whoa is right — the end of Season 4 means Rory's back and dealing with major Dean drama.
"I'm Team Jess," Fallon insisted.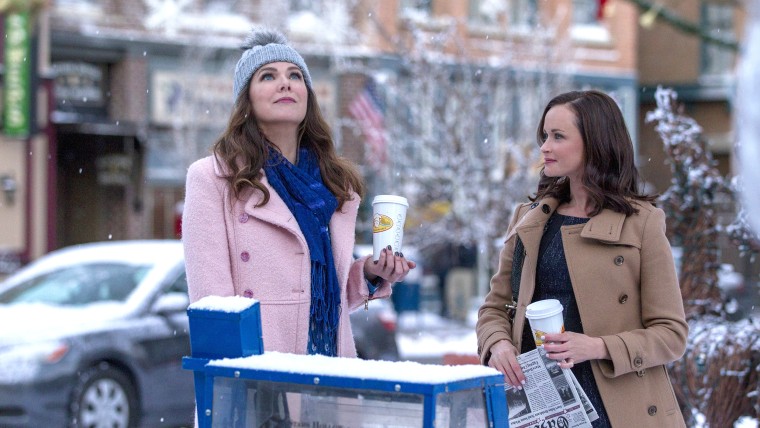 But he's got bigger problems than worrying about Rory's love life — he still has three seasons to go.
RELATED: Oh, baby! Did 'Gilmore Girls' just reveal a huge hint about the reboot?
As he gears up to binge-watch those final 66 episodes, Fallon offered up a list of his favorite residents from Stars Hollow — other than the mother-daughter duo themselves — and it's just as interesting for who made the cut (Taylor?) as it is for who didn't.
"Gilmore Girls: A Year in the Life" comes to Netflix Nov. 25.
Follow Ree Hines on Twitter.