What's with Mel Gibson's odd cameo in his forthcoming film "The Passion of Christ"? The actor makes a brief appearance in the controversial flick, but don't strain your eyes looking for his face. Gibson's hand is seen putting the nail into the palm of Christ as he's crucified, according to fan sites for the movie, which say that the deeply religious actor's on-screen gesture underscores his feeling of guilt.
The gesture is "symbolic of the fact that [Gibson] holds himself accountable first and foremost for Christ's death," according to one fan site for the movie.
Meanwhile, Gibson as well as other people involved in the film, are convinced that miracles have occurred on the set. Two workers were reportedly struck by lightning and survived and Gibson has told people that people's illnesses have mysteriously healed and losses of hearing and eyesight were reversed. Gibson's rep wasn't available for comment.
Hold off on those gifts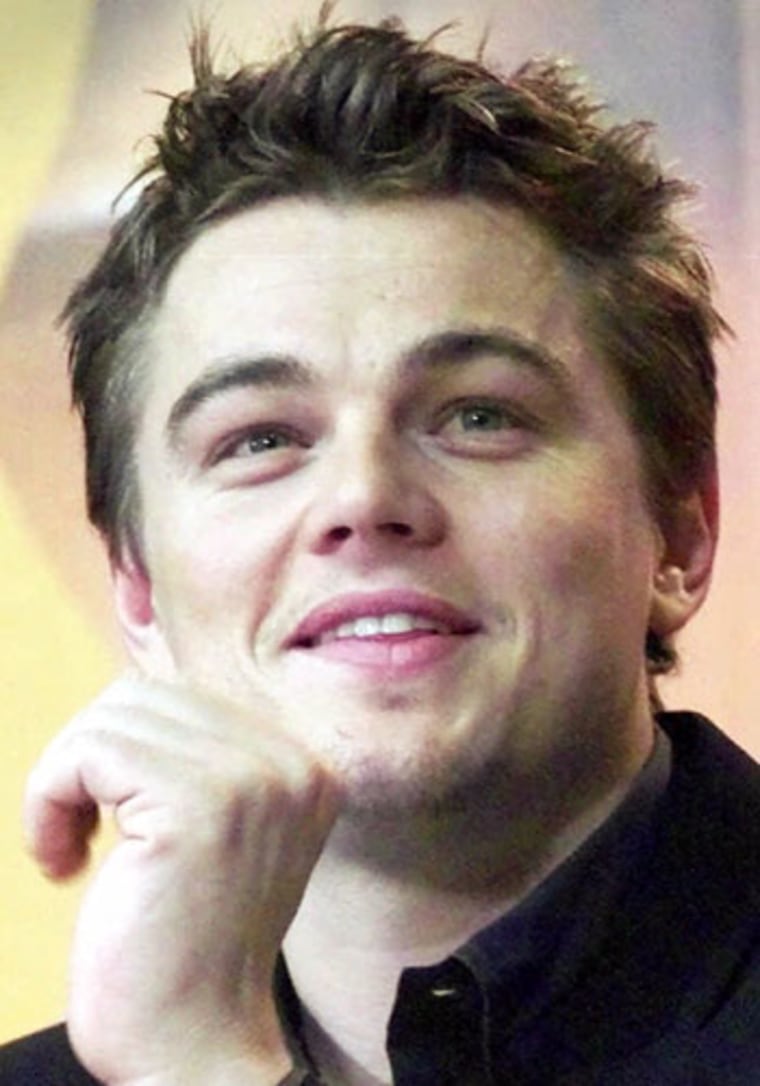 Don't believe those reports that Leonardo DiCaprio is getting hitched to Gisele Bundchen.
The actor has been linked to the model for years, but some recent reports have the two heading to the altar any day now. "Gisele will not get married," the model's mother, Vania Bundched, told a reporter in her native Brazil, according to our translator there. "This is just a story that was made up. It's nonsense. Whoever knows Gisele knows that she won't marry any time soon."
Notes from all over
Mariah Carey's theater debut has been delayed. The singer was to star in a stage production of "The Sleeping Prince," a role Marilyn Monroe played in the film "The Prince And the Showgirl." The play has been postponed until further notice, according to the London Guardian. . . . William Shatner, whose singing has landed him on several lists of worst songs of all time, is recording an album for those fun fellows at Rhino Records. According to Shatner's web site, the record producer told the crooner that "the album was to be an expression of Bill. He wanted Bill to come up with the lyrics! Write about what held meaning to him." . . .  Scarlett Johansson says her "Girl With A Pearl Earring" co-star Colin Firth had less-than-flattering comments about her looks her while they shot the flick. "Colin kept saying I looked like a peeled egg," Johansson said, according to the Belfast News Letter. "He also said I looked like a Q-Tip. He'd stick little Q-tips with happy faces on the makeup mirror."
Monday through Thursday on MSNBC.com