George Clooney has had plenty of high-profile romantic relationships over the years, but he waited a long time to find the right woman to pop the question to.
And as it turns out, his now-wife Amal made him wait a while longer to get his answer.
During a Thursday visit to "The Ellen DeGeneres" show, the "Hail, Caesar!" star revealed that his surprise proposal featured a lengthy pause.
"We didn't talk about it," he told DeGeneres. "It wasn't like, 'Maybe we should get married' or anything. I plotted the whole thing out. I had the ring hidden behind her, I had music playing — my aunt Rosemary's gonna sing 'Why Shouldn't I?' — everything was planned out."
He even cooked dinner, but things didn't go according to his plan.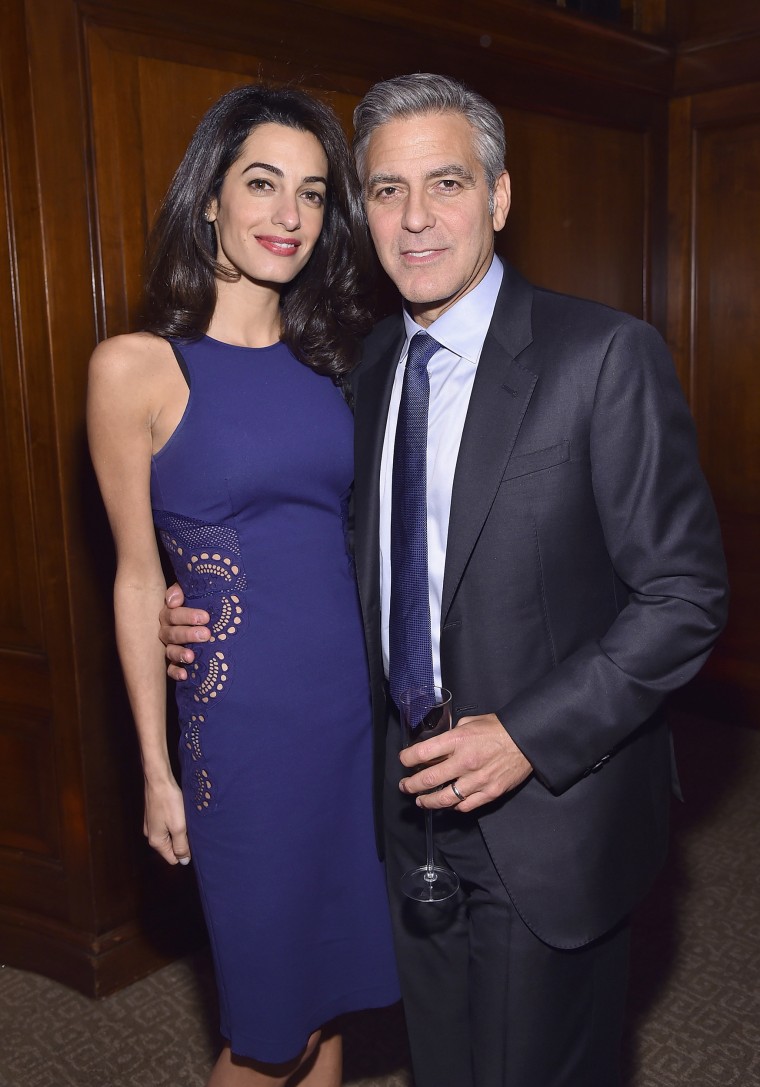 "I've got it all set up and timed out, and the song is coming, and she gets up to wash the dishes — which she's never done. I'm, like, 'What are you doing?"
MORE: George Clooney and Hugh Laurie team up for Jimmy Kimmel's so-called 'ER' reunion
Then he redirected her to a candle and asked for the lighter in the box behind her.
"She pulls it out, and she's like, 'It's a ring,'" he shrugged, mimicking her reaction. "Like somebody had left it there some other time."
Whether playful or professional, human rights lawyer Amal Clooney always stays true to her polished personal style.
Once he got down on one knee, she realized what was up.
"She kept looking at her hand and looking at me, and she said, 'Oh, my God!"
But what she didn't say was "yes!" At least not right away.
MORE: George Clooney says marriage to Amal 'changed everything'
"There was a playlist, so we now know how long it actually took," he explained. "It's like 25 minutes — 25 minutes! ... Finally, I literally said, 'Look, I hope the answer's yes, but I need an answer. I'm 52 and could throw out my hip pretty soon if I don't get an answer."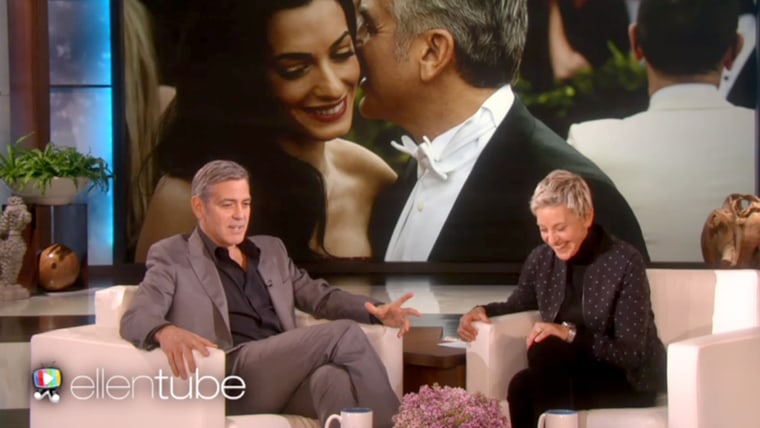 Yes, it officially took Amal almost a half an hour to put him out of his bended-knee misery and agree to marry him. But really, he believes they both knew where they were headed from the very start.
"From the minute we met, we sort of felt like we're going to be together," he said.
Follow Ree Hines on Twitter.