Nerd culture arguably reached a new apex Thursday morning, as one of the biggest stars in the world put in a personal appearance at New York Comic Con — mere days after his wedding. 
"It is not lost on me that I'm spending my honeymoon at Comic Con," joked George Clooney, star of the upcoming "Tomorrowland," once he sat down at the event.
Clooney was on hand to promote the film and share a trailer for it, sharing a panel table with director Brad Bird, screenwriter Damon Lindelof and co-stars Hugh Laurie and Britt Robertson. In the movie, he plays a onetime inventor prodigy who teams up with a teenager to find a place in time and space known only as Tomorrowland. (And if that word sounds familiar, yes, the film is named after an area in Disney theme parks.)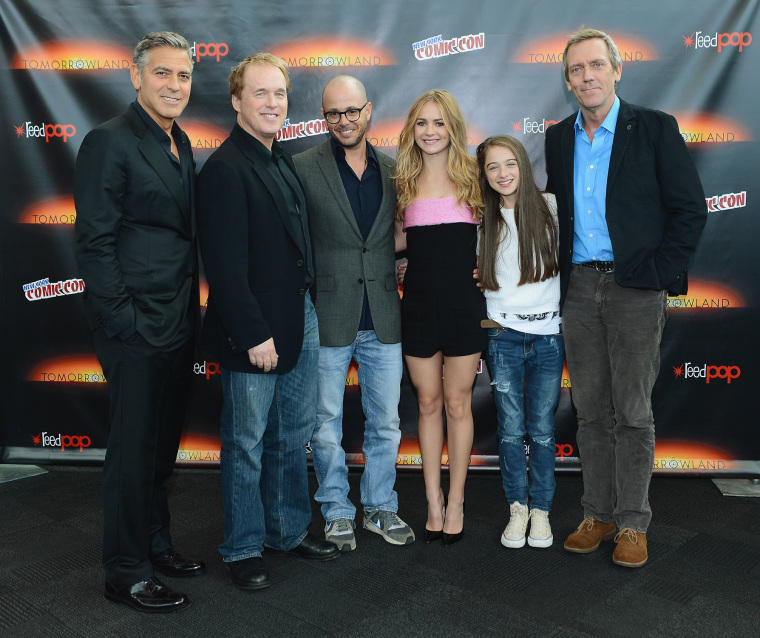 Clooney was full of his characteristic rakish good humor, referring to his stint as a superhero in 1997. "Since my Batman, I think I was disinvited to Comic Con for 20 years," he said, as reported in the New York Daily News. "I met [original TV Batman] Adam West back there, and I said, 'Hey, I'm really sorry.'"
Alas, there are a lot of tomorrows to experience before the film premieres: "Tomorrowland" opens May 22, 2015. But at Comic Con, Clooney happily "gave away" the ending: "Everybody dies at the end."
We are so not going to take his word on that.