If TODAY's first two exclusive clips from "Fifty Shades of Grey" got you in the mood for romance, we've got good news for you — and bad news.
Another sneak peek at the sexy drama is here! But be warned, as a shirtless Christian Grey (Jamie Dornan) declares in the clip, he just doesn't "do romance."
That admission leaves Ana Steele (Dakota Johnson) looking a bit worried.
"My tastes are very singular," Christian explains before adding, "You wouldn't understand."
Not surprisingly, she wants to.
"Enlighten me then," Ana shoots back.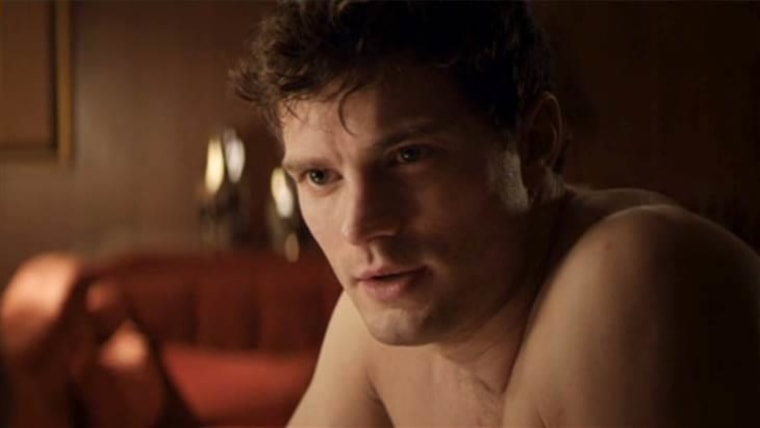 See the steamy action for yourself in the preview, and stay tuned to TODAY all week for more "Fifty Shades" fun — including a visit from the author responsible for the sensation, EL James, on Thursday.
"Fifty Shades of Grey" open in theaters nationwide Feb. 13.
Follow Ree Hines on Google+.