Lady Edith and Lady Mary giggle over a cell phone, Lord Grantham and his son-in-law Tom chill under colorful modern umbrellas. "Downton Abbey" with the cameras off is a world away from the dignified and old-fashioned setting of the British period drama, as a slideshow from The Hollywood Reporter shows.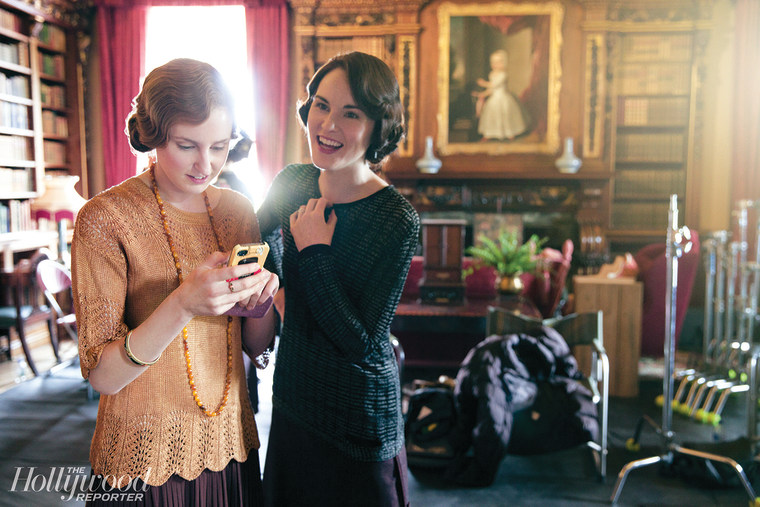 "I'm trying to order some flowers, but you can't get a 3G signal in here!" complained Laura Carmichael, who plays Edith. The show was filming at Highclere Castle in Hampshire, England, 67 miles west of London, a manor house that was not built with cell phones (or indeed, any phones) in mind.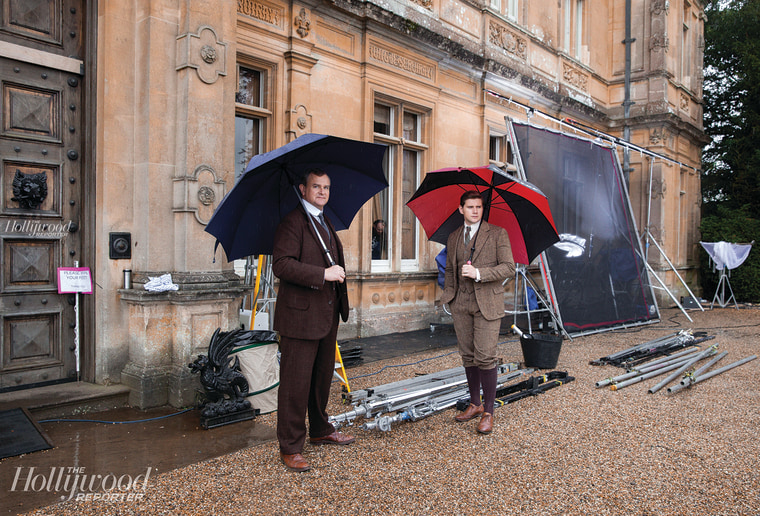 The magazine visited the set in April, when the cast was filming the fifth season, which won't air in the U.S. until January. They captured plenty of good-natured clowing, including Hugh Bonneville's antics with a napkin and Maggie Smith, who plays the Dowager Countess, and Elizabeth McGovern, who portrays Cora, enjoying a round of the word game Bananagrams.
Sign up to have top entertainment news sent directly to your inbox.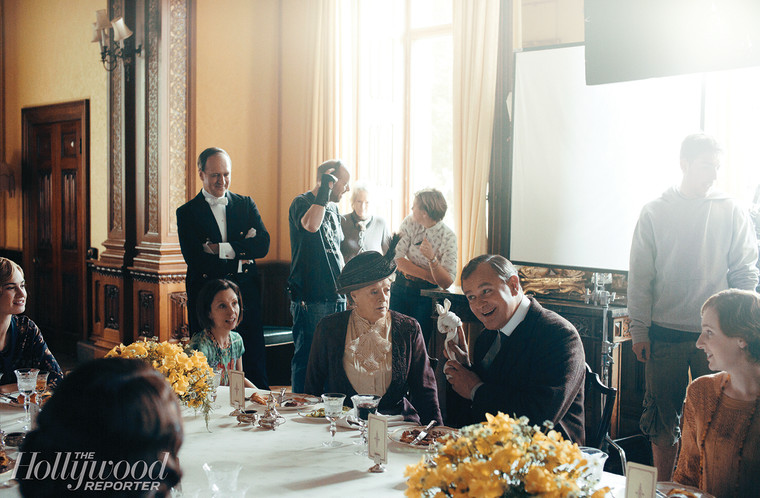 MIchelle Dockery, who plays Lady Mary, also told the magazine that the cast plays a number of games to stay occupied, including the parlor game Wink Wink Murder, and a movie game.
"Someone names a film and you name an actor in that film, and it passes on," Dockery said. "It's great fun when we're all here together."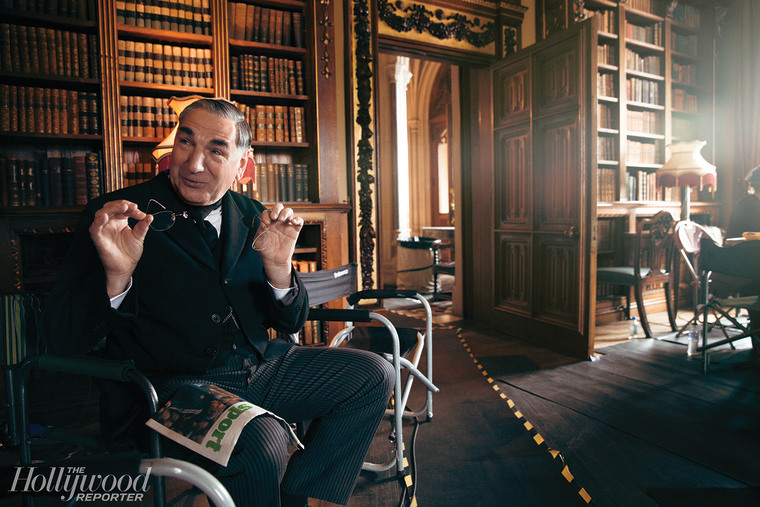 Jim Carter, who plays Mr. Carson, has has some of the longest hours on the set, the magazine reports, because his character is a major part of both the servants' and the family's worlds. He said his role is not as exciting as some of the other characters.

"It's mainly just me trying to get food and drink into these people," Carter said.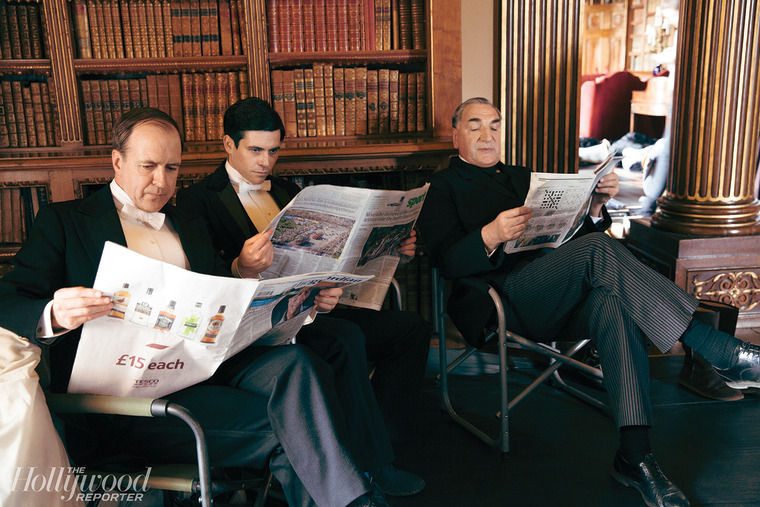 And while some major characters have come and gone — namely, Dan Stevens as Lady Mary's husband Matthew Crawley and Jessica Brown-Findlay as Lady Sybil — there's one standby who insists she'll see the show through.
"I'm here till the end, whenever that may be," Dockery said.
Follow Gael Fashingbauer Cooper onGoogle+