Part memoir, part leadership guide, "Rumsfeld's Rules" spells out the core principles that steered Donald Rumsfeld through his remarkable career in the military, in government and in the private sector. Here's an excerpt.
CHAPTER FOUR: Thinking Strategically
Strategy may be one of the most overused words in the English language. It also may be one of the most misused. We have all been in meetings where someone says, "We need a strategy on this," or "Let's put a strategy paper together." Just as often, people around the table nod in affirmation, even though there may not be a common understanding of what exactly the word means.
During election years, we are treated to the spectacle of politicians of all stripes talking about their strategies for this or that. What often happens is that candidates confuse a laudable goal—for example, "giving our children a world-class education"—with a strategy for achieving it. In the Pentagon I often heard buzzwords such as "strategic communications," when what was actually being discussed had little to do with strategy, or even communication for that matter. There were offices with the word strategy written outside the door. I was never quite clear what went on in some of those rooms, and I'm not sure the people inside them did, either. "Strategy" requires a good deal more than simply announcing that you have one.
If you're coasting, you're going downhill.
—Joyce's father, L. W. Pierson

Strategy is a general plan of action fashioned to achieve a major goal. It is the process by which goals are prioritized and resources marshaled to achieve those goals. Tactics are then used to implement the strategy. Strategy doesn't begin at one point and end at another. It involves planning and evaluation, requiring trade-offs and decisions along the way. It takes work, thought, and time.
         Some managers don't like investing time in strategic planning. Organizations tend to put it off in favor of the demands of the moment. And with good reason. The urgent often takes precedence over the important. Leaders have many other things they can be doing. People spend countless hours of precious time responding to other people's priorities. They spend precious little advancing their own.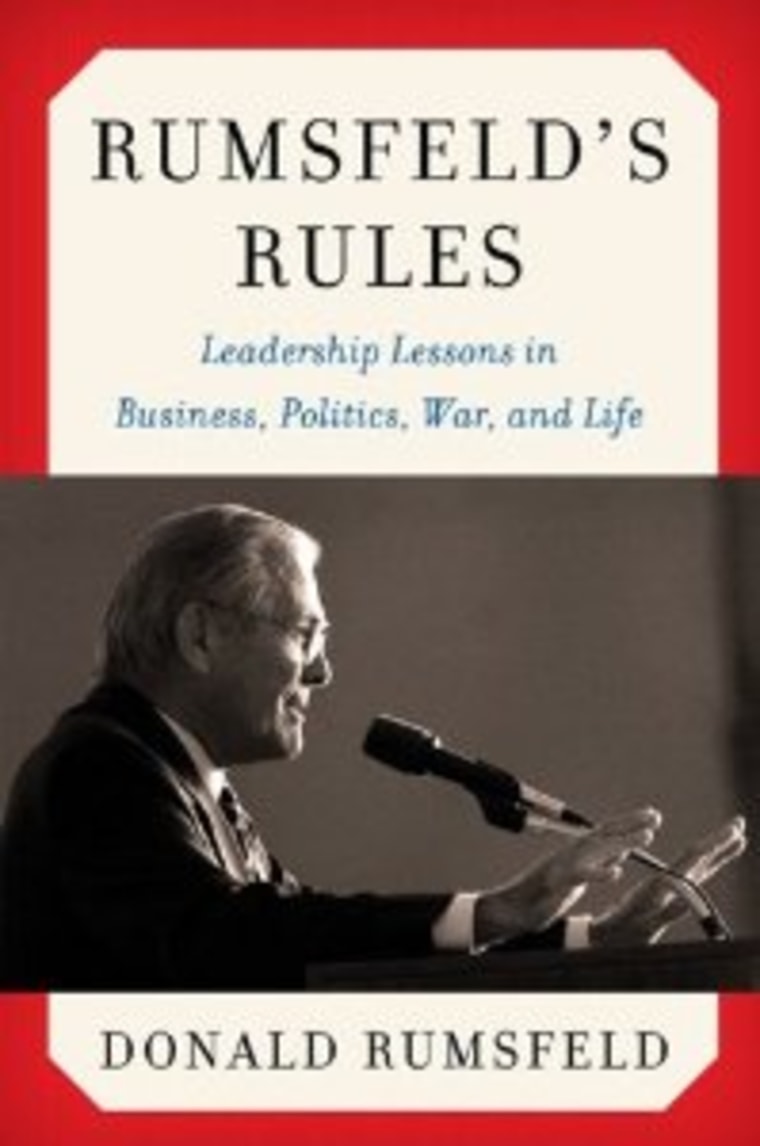 Think back on the last few weeks. How much time did you spend responding to the emails that appeared in your inbox, or participating in meetings initiated by others? How much time did you spend answering incoming calls discussing somebody else's priorities?
         Without the discipline and time invested in strategic planning, one of two things is likely to happen. Your organization will be buffeted by outside events and forced to be reactive. Or it will stay on autopilot, propelled by the inertia of policies and plans that were decided months or years before.
Give your staff guidance against which to test theirdecisions. Otherwise their actions may be random.
         Without clear objectives and agreed priorities, each element or individual within an organization is free to pursue their own. As a result, parts of the organization will inevitably be working at cross-purposes with others. Large, mature organizations are generally resistant to strategic guidance from the top, which makes clear priorities and strategic goals from the leadership all the more essential.
If you are working from your inbox, you are working on other people's priorities.
With emails and phone calls coming in over the transom every hour of the day, it's easy to get lost in inbox items, forgetting what your main objectives are or spending too little time on them. The task of a leader is to have an organization work out of his or her outbox. In every management position I held, I generated dozens of queries and requests to the staff each day, so that our team was working on our agreed priorities. In the Pentagon, these memos became known as "snowflakes" because the white pieces of paper fell with abandon on various offices in the building. To this day, I still send out dozens of memos and letters each week. I also keep a "tickle" file of my notes to remind me when I should hear back from the addressees or if I need to remind them to get back to me—gently, of course.
         Having others work off your outbox also has an added advantage. Sending memos throughout the organization enables folks down the line to understand what the principal is thinking and what problems he or she is puzzling over. The employees can then self-organize to be more useful than they otherwise would be. In large organizations, it is important that folks at all levels have a clear idea about the thinking of those on top.
From the book RUMSFELD'S RULES: Leadership Lessons in Business, Politics, War, and Life by Donald Rumsfeld. Copyright © 2013 by Donald Rumsfeld. Reprinted courtesy of Broadside Books, an imprint of HarperCollins Publishers.