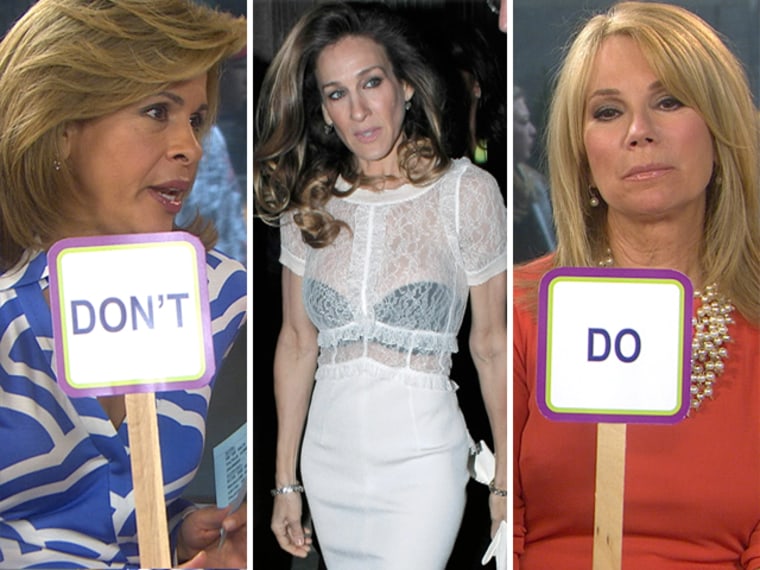 Kathie Lee and Hoda debuted a new segment this morning called "Do? Don't? Discuss!" in which they'll spot a trend, vote on whether it's a Do or Don't, and then — wait for it it — discuss it.
Glamour editor Cindi Leive presented the trends and asked the ladies to guess how the magazine's readers had voted. Some of the results were surprising: Sarah Jessica Parker's black bra under a white lace shirt, for instance. Kathie Lee and Glamour readers called it a "Do," although Hoda disagreed.
KLG correctly guessed the most reader Dos (dressing up your dog, peplums) and Don'ts (little girl hair accessories) and scored a sweet basket of hair products. But what do you think? Would you wear a contrasting bra-and-lace-top combo? Does Hoda need that round brush more than Kathie Lee does? Do? Don't? Discuss in the comments.
More: Should you keep clothing in your oven?
Shave before you smooth Hoda and Kathie Lee 
Would you freeze-dry your pets? 
Julieanne Smolinski is a TODAY.com contributor. She favors modest underwear with her see-through lace tops.