Congratulations, Derek Hough and Hayley Erbert!
The former "Dancing with the Stars" pros wed Aug. 26 in California, according to photos shared by Erbert on Instagram and published by People and Brides.
The pair have been dating since 2015 after meeting on the ABC competition show.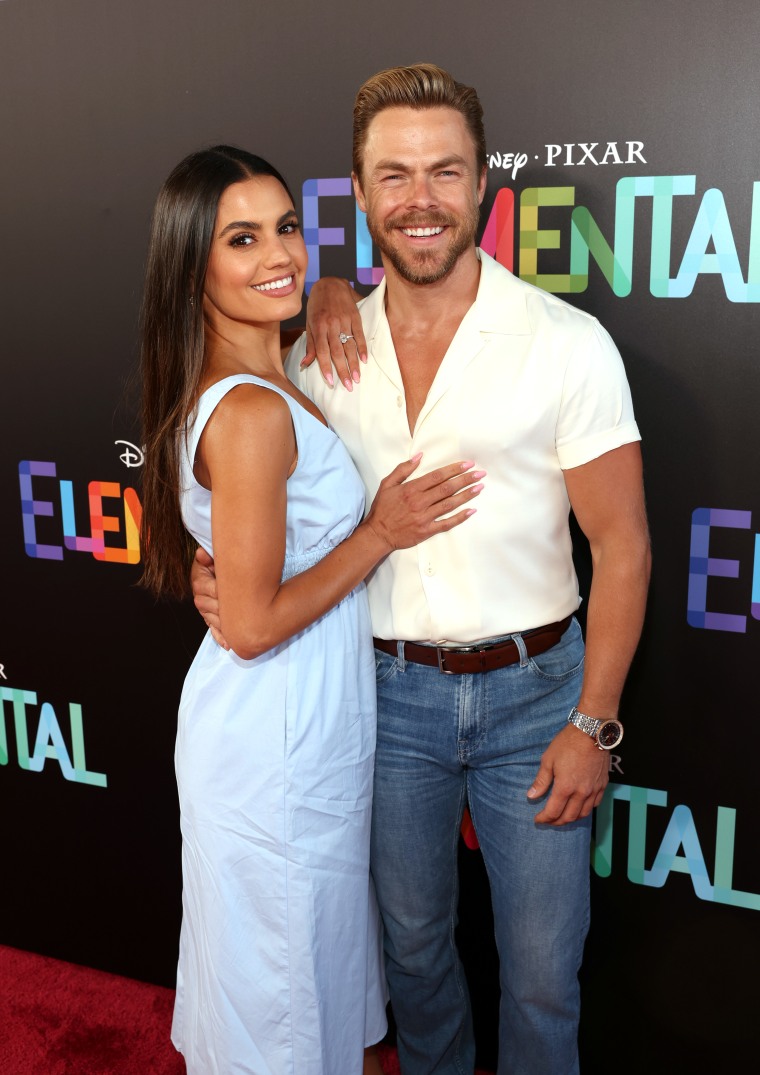 Erbert, 28, told People that the ceremony took place in Monterey County by a redwood forest.
"We got married right in front of this mother tree that's surrounded by all these smaller trees," she said. "They drop all the seeds, and it plants kind of like an army of children to protect the mother. The symbolism of it was beautiful. We're here, planting our seeds to grow our family."
Back in September, Hough opened up about the process of planning the wedding in an interview with TODAY and said their ceremony wouldn't be "traditional."
"We both love the outdoors, and we love nature, so it'll be something with that," Hough said at the time.
Celebrity friends and family expressed their congratulations to the newlyweds in the comments section of the joint Instagram post.
"Congratulations from our entire family!! Koala hugs," wrote Bindi Irwin, who won Season 21 of "Dancing with the Stars" while partnered with Hough.
"I hope your marriage brings as much happiness to your life as our friendship has brought to mine. Congrats to the gorgeous couple," singer Michael Buble added.
Hough's sister, Julianne, herself a fellow "Dancing with the Stars" alum, shared a photo from the wedding on her Instagram story. She wrote that she "couldn't be happier" for her brother and "official sister," adding, "you know you've already been my sissy for 8 years."
"You two are the model of what it means to walk through fire, together, hand in hand. Always, in all ways," she wrote, in closing.
She also re-shared a video montage of Hough and Erbert's "love story" over the years set to his latest song "Hold Back Time." Just a few days before the wedding, Hough penned a touching caption about how the song was inspired by his future wife and their impending nuptials.
"I sat down at the piano, thinking about our relationship and the massive step of committing my life to you," Hough captioned a video of him and Erbert featuring the song. "The amount of life we have already shared is pretty incredible. This video is a just a tiny snippet of what we've already experienced. Life seems to be moving so fast, I want to hold back time as much as I possibly can to savor each and every moment with you. I can't wait to continue building memories and a beautiful life with you, together."
Erbert commented on Hough's post, writing, "I love you from the deepest depths of my heart. Thank you for choosing me in this life."