"Like sands through the hourglass, so are the days of our lives...."
A lot has changed on "Days of Our Lives" since it debuted on Nov. 8, 1965, but those opening lines have remained unwavering. Over the past 50 years, "Days" has told just about every story imaginable, from kidnappings to faked deaths to demonic possession — keeping millions of viewers on the edge of their seats.
With the big golden anniversary of the longest-running show on NBC about to arrive, eight core members of the cast dropped by TODAY Tuesday to help us celebrate the weird, the wacky, the loves and the losses all over again!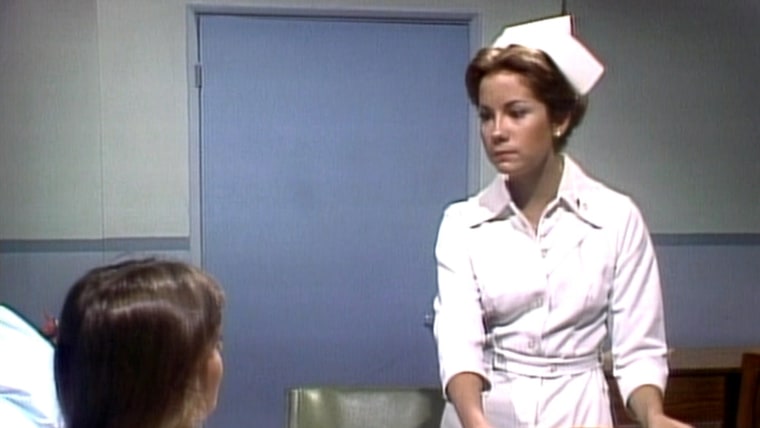 But first: Did you know that Kathie Lee Gifford got one of her first big breaks at 22, appearing as a nurse on the show? It's true! A clip aired on TODAY, after which she grimaced, "That is the worst acting I have ever seen!"
She looked very much the same, though her voice was much softer. So what happened? "Sailors, whiskey and cigarettes. And late nights," she quipped.
Later on, the studio filled up with a bunch of "Days" fans who got to watch their favorites (Deidre Hall, Galen Gering, Kristian Alfonso, Stephen Nichols, Lauren Koslow, Thaao Penghlis and Billy Flynn) as they were interviewed by Kathie Lee and Hoda Kotb.
Here's a few things we learned:
What was the craziest story arc for Hope?
"The sleeping pill episodes Hope was having when she was branding men in Salem," said Alfonso. Of course!
Lauren's multicolored hair is an obsession for Hoda!
"It has evolved into that. I think I've had it for like five years now. It came out of a period of difficulty for [my character] Kate," Koslow quipped.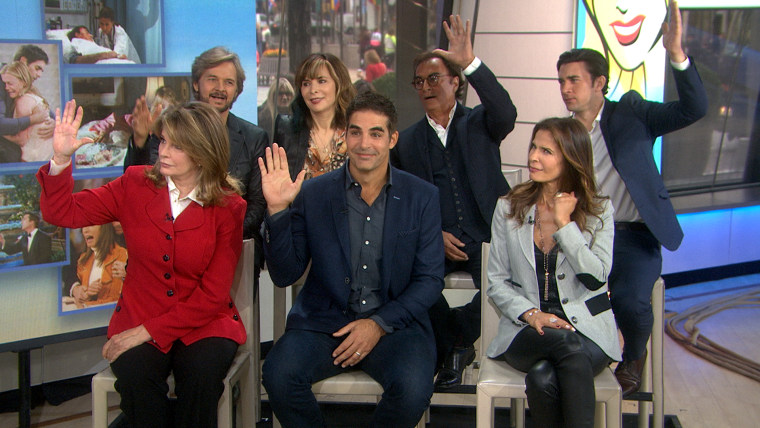 Quick quiz: Actors, raise your hands if your character ...
Killed someone on the show: 4 hands
Was abducted: 4 hands
Was in a coma: 6 hands
Was brainwashed: 5 hands
Came back from the dead: 2 hands
Actually levitated: 1 hand (Hello to Hall, whose Marlena was notoriously possessed!)
We are not surprised at all. Happy anniversary, and many more "Days" to come!
Be sure to watch all of the videos for more!