Dane Cook has married his fiancée, Kelsi Taylor.
The stand-up comedian and actor, 51, revealed he tied the knot with Taylor, 24, in a post Sept. 24 on X, the social media site formerly known as Twitter.
"Last night I married the girl of my dreams here in Hawaii. The greatest feeling in the world is knowing you've got the strongest person you could ever imagine by your side and giving them all of your love in return.
"The years of laughs, adventures and accomplishments we've shared were solidified in front of some of our dearest friends and family during an emotional ceremony," he wrote, adding, "I can't wait to share more but for now just know this.. I've never felt this way. It's so wonderful."
Cook told People that he and his fitness instructor fiancée walked down the aisle on Sept. 23 in front of 20 guests at a private estate in Oahu, Hawaii.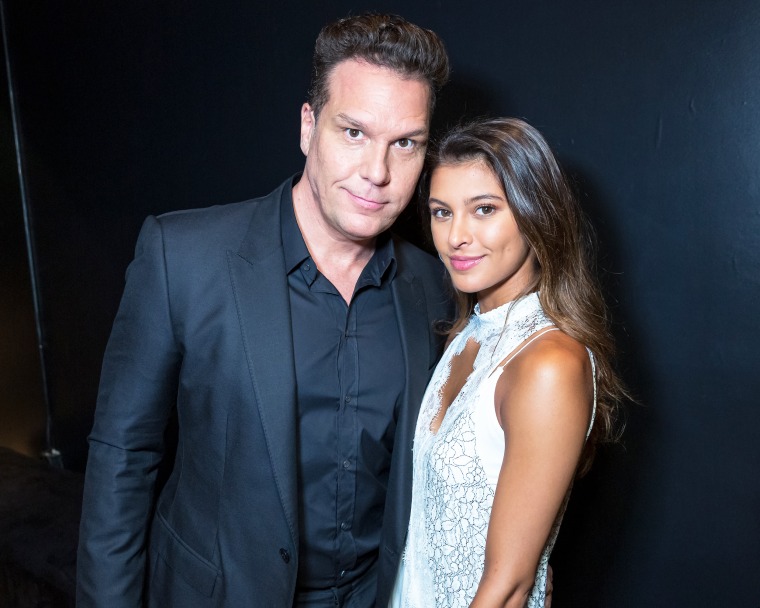 The couple chose Hawaii because "it has a special place in our hearts and our relationship," said Cook.
"It was one of the first trips we ever went on together and we continue to go back often. It's such an oasis, and we couldn't be more excited to have spent our wedding week surrounded by the beauty of Oahu," he explained.
Read on to learn more about Cook and Taylor's love story and their wedding day.
How Cook and Taylor met
Cook said during an Instagram stories Q&A in 2018 that he met Taylor at a game night at his home, People reported.
"We were friends for a while & soon after fell in like with each other and then upgraded to love," he said at the time.
The couple got engaged in 2022
Cook announced the couple's engagement in August 2022 on Instagram when he shared a video and photo montage showing highlights from his proposal.
"She said yes!" he captioned it.
The same day, the "Employee of the Month" star posted a black-and-white photo of himself nuzzling up to a laughing Taylor.
"Making my fiancée @itskelsitaylor laugh is my favorite sound," he wrote. "I love her with all my heart. We've made beautiful memories over the last five years. There's so much to celebrate as we look forward together."
Taylor also posted images from the proposal on Instagram, including one showing Cook down on bended knee.
"Fiancé has a nice ring to it," she wrote in her caption. 'The secret's out! @danecook and I are engaged. A couple weeks ago, Dane got on one knee and asked me to be his wife and I couldn't have asked for a more perfect moment. I love this man and love spending my life with him. I can't wait for what's to come."
They laugh about their age difference
Cook told E! News last October that he and Taylor laugh about their 27-year age difference, which he jokes about in his 2022 "Dane Cook: Above It All" stand-up special.
"We have a bit of an age difference, so it's in the show," he said. "If we can't laugh at it, then nobody else is allowed."
Cook also said that he tests his material on Taylor.
"I was just trying some material out on her the other day where I was like, 'Hey, I think I have maybe my first what it's like to be married joke,'" Cook said. "So, she got the exclusive. We tried it out and she said, 'I approve of that. That's a good one.'"
The couple's wedding was intimate
Cook told People that the couple wanted their wedding to be "a gathering of our closest family and friends."
The weeklong wedding celebration kicked off with a barbecue and also included an evening at a jazz bar, a pool party and beach day.
After saying "I do," Cook and Taylor, who wore a "Solstice Gown" from Grace Loves Lace during the ceremony, walked out to "You Make My Dreams" by Daryl Hall and John Oates.
They continued to play '80s music all night for their guests.
Cook told People, "We decided to do a full week vacation with a wedding right in the middle, and we wouldn't want it any other way! Nothing better than spending this special time with all of our favorite people."