Former "Law & Order: Special Victims Unit" star Christopher Meloni teams up with Dean Norris ("Breaking Bad," "Under the Dome") in their new flick "Small Time." The actors stopped by TODAY Wednesday to talk about the film, but it didn't take long for another topic to take center stage.

In "Small Time," Meloni and Norris play used car salesmen, and that prompted Norris to show off his gift for sales gab with a TODAY toy car.
"If you buy this car right now, you can have a picture of Chris Meloni's butt," he hawked.
Well, that turned out to be the perfect segue for one of Meloni's favorite Twitter topics.
Yes, Meloni's taken to promoting his assets on social media, declaring his backside the "#BestButtInPrimetime" — but he didn't start it.
"Rachel Harris, my co-star on 'Surviving Jack,' she started it," he explained. "She lit the flame. ... I felt consumed by it. I was caught in the force fire of my butt."  
Harris bestowed the "best butt" title during a recent visit to "Conan."
"You go to work with Chris and Chris' butt," she said. "His butt has a presence. ... He does a lot of squats. It's very high and firm."
As for Meloni's "Small Time" co-star, Norris didn't have anything to add about the renowned rear, but check out the TODAY clip to see what he had to say about all of the "sleaze and slime" he and his pal mustered for roles in the film.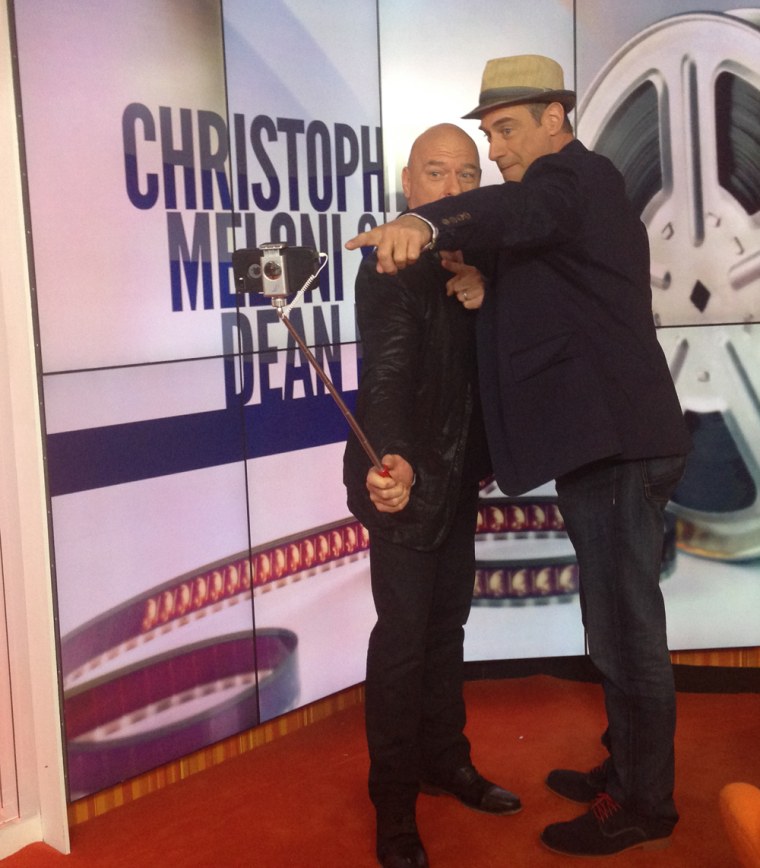 "Small Time" opens in select theaters, on demand and will be available on iTunes April 18.