Chrissy Teigen is at it again, embracing her body's perfect imperfections.
The supermodel and social media maven took a picture of the stretch marks on one of her legs and had some fun with it in a Snapchat post Tuesday.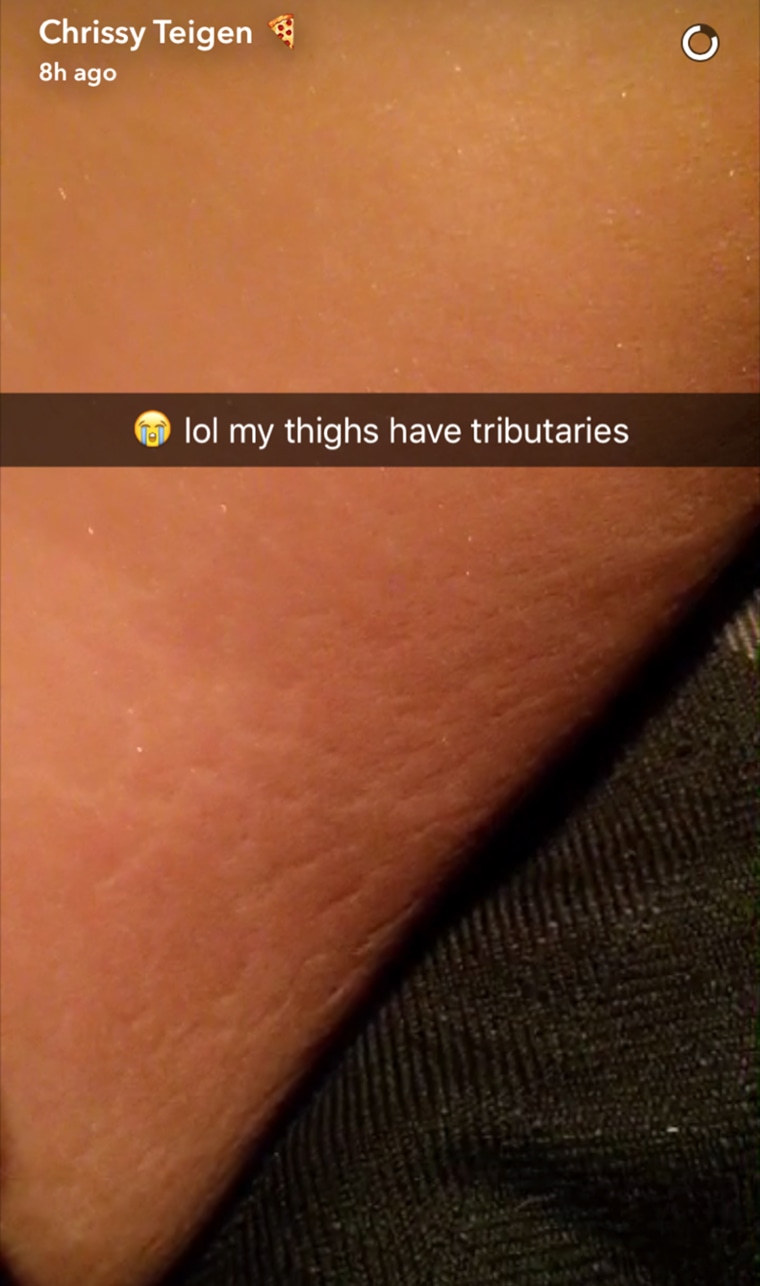 "Lol my thighs have tributaries," she wrote on the photo, which began with a crying face emoji.
It's not the first time Teigen has showed off imperfections that far less glamorous women would rather hide.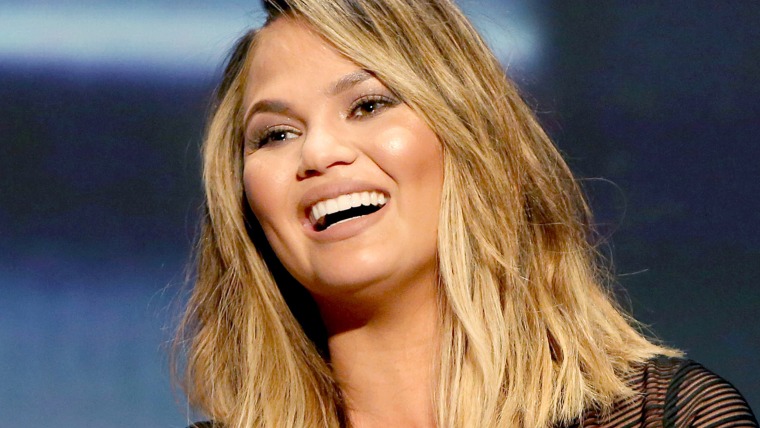 Last year, the co-host of Spike's "Lip Sync Battle" posted a photo of herself sitting cross legged that revealed stretch marks on both thighs.
RELATED: Chrissy Teigen: 'We're all real women' we just come in different sizes
"Bruises from bumping kitchen drawer handles for a week. Stretchies say hi!" she said in the Instagram post.
This time around, Teigen's post comes just months after she gave birth to her first child. She and husband John Legend welcomed a daughter, Luna, back in April.
RELATED: New mom Chrissy Teigen fires back after being criticized for going out
Sports Illustrated models and new moms: They're just like us!
But even when they're not, it's nice to know they're human.
Follow TODAY.com writer Eun Kyung Kim on Twitter.