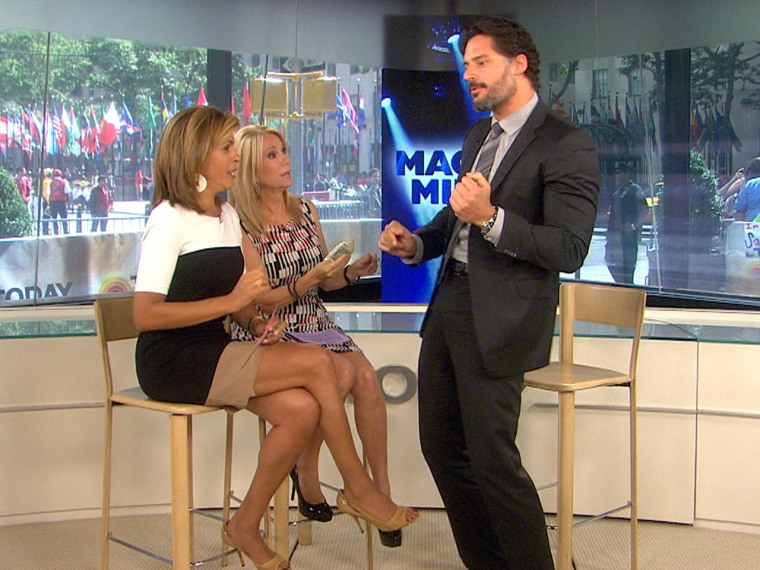 Joe Manganiello, best known for his role as a werewolf in the HBO series "True Blood," appears in the upcoming movie "Magic Mike," playing a stripper named Big Dick Ritchie. 
He gave a sneak peek of a few quick stripper moves as he entered the studio, and Kathie Lee and Hoda were left wanting. "That's it?" KLG asked. "There has to be more," Hoda said. 
"We had our cash ready and everything," said Kathie Lee, counting out her dollar bills. "Show us, big boy." 
Ever the good sport, Manganiello took the ladies through a brief demo. He first showed off a top-to-bottom body roll and then a bottom-to-top body roll. "Stripping is very basic," he said. "There are only a few moves."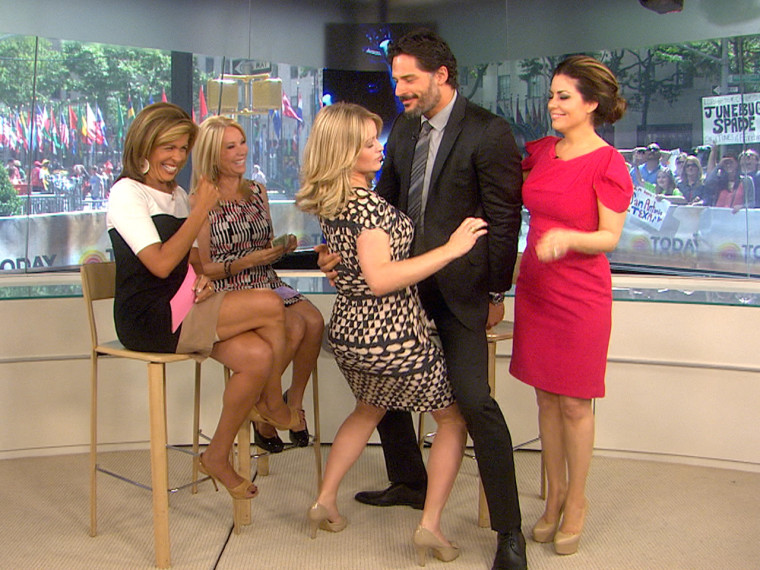 He said one of the best parts of making the movie was that "you're basically having about 200 female extras scream, claw, grab, body cavity search." For women, going to a strip club is just about trying to make a girl blush in front of her friends, he said, adding that he was happy to take that on as a mission, and that at the end of the day, it's all about fun. "You can't really take yourself too seriously with your American flag thong and your sparkler." 
TODAY.com contributor Jillian Eugenios thinks there has to be more to stripping than just two moves. She would like to see Joe go through a few more examples.
More:
'Magic Mike' is a beefcake bonanza with heart
What do you want more: Sex, or new sandals?
Ask a sexologist: Why do we love 'Fifty Shades'?