Now you see 'em, now you don't!
Candace Cameron Bure's perfect abs, that is.
The "Fuller House" star's toned (and not-so-toned) tummy is on display in a hilarious Instagram Boomerang GIF her longtime trainer, Kira Stokes, shared on Monday.
The 41-year-old actress posed alongside Stokes and friend Melissa Coulier —who's married to her "Fuller House" co-star Dave Coulier — in the funny clip.
Watch as the buff mom-of-three shows off her taut tummy one second, and then lets it all hang out the next. (Be sure to click on the arrow in the middle of the pic to get the full experience!)
Just days before, Cameron Bure shared a shot of herself doing some "dressing room glute work," and explained that Stokes is in L.A. whipping her into shape while she films season 3 of "Fuller House."
"Get ready for tons of fitness posts- just warning you!" she wrote.
She followed up on Saturday with a video of the two super-fit women engaged in some impressive gymnastics. Whoa!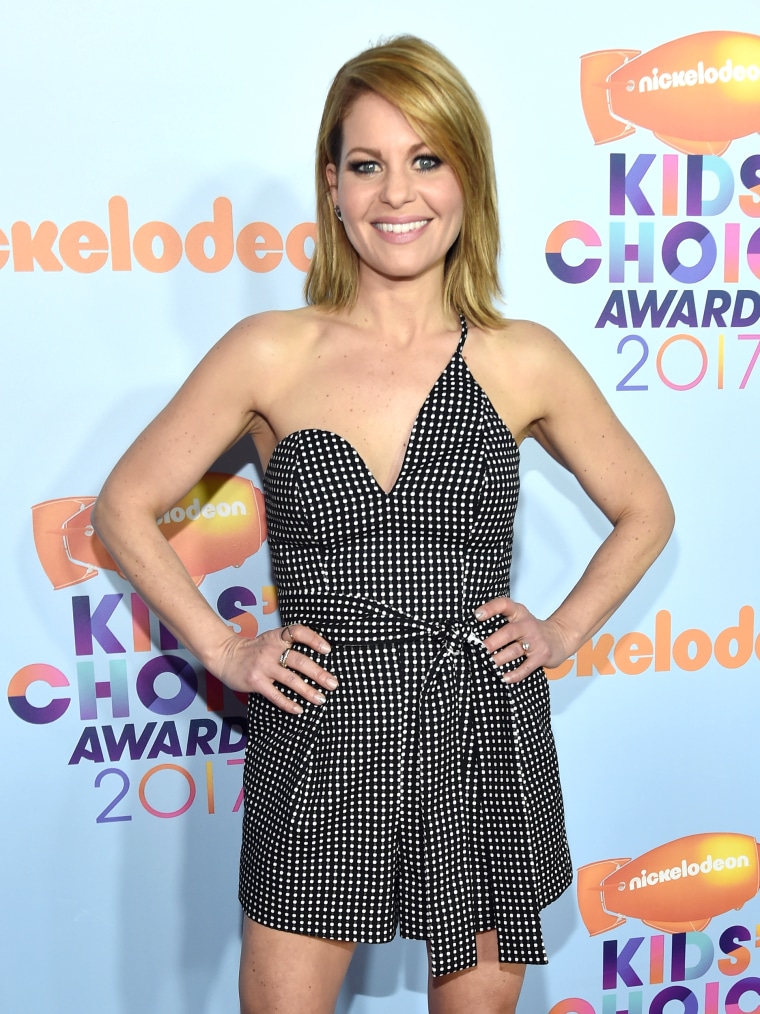 RELATED: 'Fuller House' cast shares sweet messages for Candace Cameron Bure's birthday
The former teen star told TODAY in February that even though she's now in her 40s, her fitness regimen allows her to "feel better today than when I was in my 20s or 30s."
And that certainly shows!